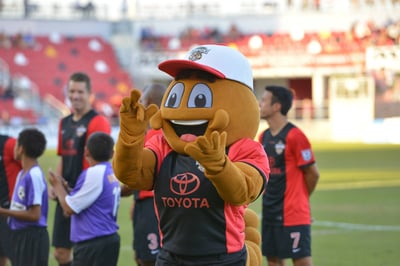 When you first begin thinking about how beneficial a mascot could be to your organization you will likely consider the frequency that the mascot costume will be used. You may start to think about whether it would be more beneficial to rent a mascot costume or to buy one.
There are a lot of things to take into consideration before making this type of decision. You need to think about the mascot's lifespan with your company, how often it will be used, and how unique you want your mascot to be from other organizations mascot costumes.
We have come up with a pros and cons list that will help you decide which route best fits your organization's needs.
Renting a Mascot Costume
Pros to renting a costume include:
Beneficial for a single event or limited use.
Cost-efficient if it will be used infrequently.
Renting a mascot will allow you to test how your target audience will react to a mascot representing your organization. Does this mascot help during a sales regime or presentation? Be sure to find one that is well-maintained and will represent your organization.
You don't have the responsibility to maintain and repair the costume.
You don't have to commit to a single character.
Where there are pros there are always cons. Some cons to renting a mascot costume include:

You need to consider how many times the rented costume has been worn and by how many different individuals.
Even though you will not have to personally maintain the costume, if damages do occur you should expect a fee to repair the costume, possibly even a cleaning fee.
If you rent a mascot costume for multiple occasions, rental fees will add up quite quickly.
The same costume may not be readily available for use whenever you need it.
Other organizations could be using the same mascot costume, preventing your organization from being unique.
Most rented costumes not only have a bit of a worn appearance, but are also stock costumes manufactured in a factory, without the high quality materials, comfort and safety features of a professional custom costume.
The other option is to create and purchase a custom hand-made mascot costume. Once again, everything has a pros and cons list. Let's take a look.
Buying a Custom Mascot Costume
Pros to owning your own:
You're able to customize the hand-made mascot costume to meet your needs.
You can use your own mascot costume whenever you want, even everyday if you choose to.
If you plan on using the mascot for an extensive period of time, the life-time cost of the mascot costume is lower than renting.
You can use the mascot during multiple campaigns and be unique from your competitors.
You won't have ongoing rental fees or trips to the rental shop.
You will retain copyright to your character and can use its likeness on any promotional material. No one will have a mascot that looks exactly like yours.
The quality of the costume will provide a far superior and safe experience for your performers than a rented stock costume. The more comfortable your performer is, the better the performance!
The appearance of a professional custom costume will represent your organization better than a rental stock costume. This will encourage your team/fans/audience to embrace the mascot much more easily.
A custom mascot costume can not only represent your organization by proudly displaying your logo, but you can give the character a distinct personality with a great facial expression. Most rental stock costumes have a very plain expression.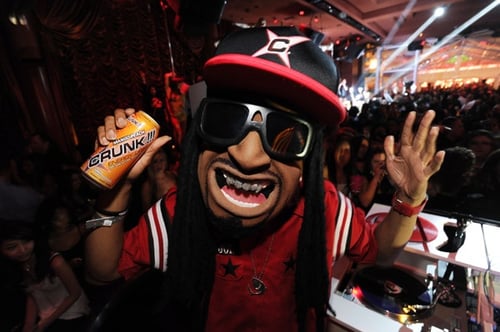 Here are some possible cons of owning your own custom mascot costume:
Creating a custom mascot costume can be expensive, depending on how many add-ons you want.
You are committed to the design you choose once the mascot has been produced, at least until you wish to upgrade to a new design.
You are responsible for maintaining and repairing the mascot costume. This is important in order to increase the longevity of the costume.
You must store and transport your custom mascot costume in an appropriate manner.
As you can see, each area has many valid pros and cons. For those who are thinking of using a mascot on a more permanent basis, buying a custom mascot costume is definitely the route to go.
If you would like more mascot advice or would like to learn more about creating your very own custom mascot, please contact us at BAM Mascots. We are always happy to help and look forward to guiding you to create the mascot you have always wanted.
The BAM Mascots team blends creativity with manufacturing excellence to create an innovative, high-quality mascot for your school, sports team or organization. With more than 25 years experience in mascot design and manufacturing, and hundreds of mascots in our portfolio, the BAM team has the knowledge and skills to bring your dream mascot to life. Contact us today at 1-877-858-4226 to get started!