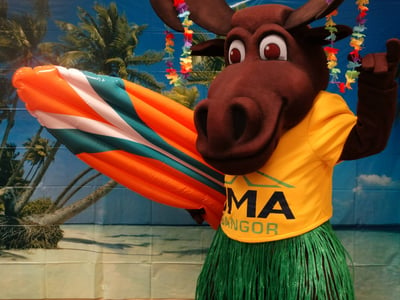 Mascots are used for all types of events and by all types of organizations. They are created with a goal in mind, such as representing a school and provide school spirit, performing as the head cheerleader for a professional sports team, or improving brand recognition for a commercial organization.
A mascot is a marketing investment, so it's important to make sure you are maximizing its use. What do you do with your mascot when it isn't busy cheering on the team? Does the mascot costume just sit in a closet, not being used?
It is a good idea to utilize your mascot at every chance you can get.
A great opportunity to have your mascot jump into action is on themed days and holidays. What better way to get the school, crowd, and even the office, hyped-up at an event than with your mascot.
Themed Days
Organizations often hold theme days for their employees or students; pyjama day, team or school colours day, jersey day, the list can go on forever. Having your mascot contribute, promote and participate in these themed days will get your community into the spirit of participating as well.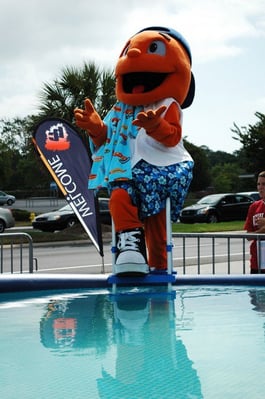 Have your mascot first promote the specific theme day internally within your organization, broadcasting fun events and extras that your employees or students will see and experience on that day. This will not only inform them about this fun day, but also get them into the mindset of interacting with the mascot during the event.
When the theme day finally approaches, have your mascot take a role in the festivities and dress up to match the theme.
Your mascot will be useful if these theme days are also team building days, reinforcing your mascot as part of your team and a large part of your organization's community.
Holidays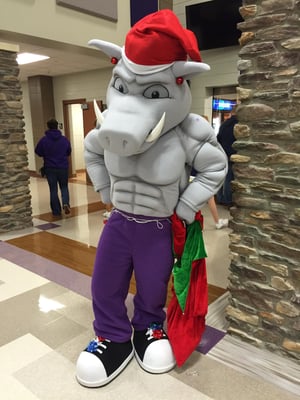 Your mascot should be out engaging with employees and students whenever there is a special holiday. A mascot can add a boost of spirit to the festivities, whether Christmas, Valentine's Day, or Canada Day, just to name a few. Organizations and schools usually have holiday-themed events scheduled for their students and employees, so why not invite your mascot as well? Have them dress up with costume accessories or props, and participate in holiday-themed events such as an Easter egg hunt, or have them hand out candy grams on Valentine's Day or Canadian Flags on Canada Day.
Involving your mascot in your organization's internal community, builds the support and respect of employees and shares positive experiences with students.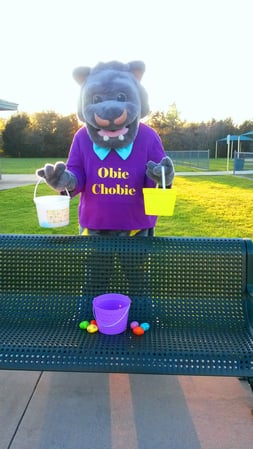 For more information about mascots and how they can be used, please continue reading our BAM Family Blog and remember to subscribe. If you or someone you know is interested in creating a custom mascot costume, please feel free to contact us to get a quote.
The BAM Mascots team blends creativity with manufacturing excellence to create an innovative, high-quality mascot for your school, sports team or organization. With more than 25 years experience in mascot design and manufacturing, and hundreds of mascots in our portfolio, the BAM team has the knowledge and skills to bring your dream mascot to life. Contact us today at 1-877-858-4226 to get started!