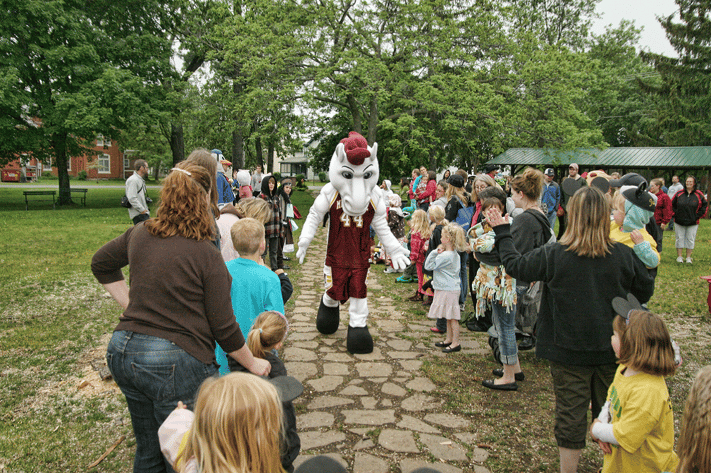 One of the exciting benefits to having a custom-made mascot costume is the opportunity to use your mascot at a number of different events; sports games, school rallies, openings, fundraisers, outdoor activities, and more.
If you're a business organization, don't think your mascot is limited to perform only at business related functions or trade shows. Your mascot is a valuable marketing tool that can be used to spread the word about your company at public events, for networking and brand awareness.
So what sort of events can your mascot attend?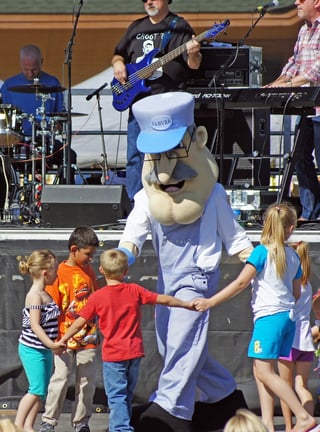 Community Events
Your mascot could make an appearance at a variety of community events - everything from neighborhood barbeques, to charity walks. These events are a great opportunity to show off your mascot, spread word about your business, and become a part of your community. Families and children will gravitate towards your mascot, and soon they will look out for your character at other community events - hoping for a hug or high-five!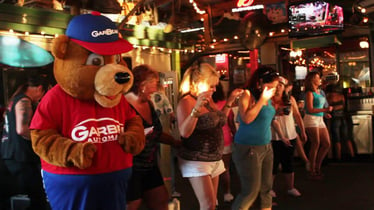 Parties
Mascots can be an additional revenue stream if you offer mascot appearances at birthday parties, corporate parties, or other fun events. Or you could donate any mascot revenue to your organization's favourite charity. Organizations often provide mascot request forms on their website to allow groups to book a mascot appearance.
Fundraisers
There's nothing quite like supporting a good cause. Take your mascot to various fundraisers, and show that your organization cares. It's a wonderful way to give back to your community and interact with the public. Make sure to contact the organization running the fundraiser, to discuss your mascot's appearance and determine if an approval is needed. They may have their own mascot and you can set something up in advance to plan how the mascots will interact during the event.
Openings & Rallies
School rallies, new park or business openings, and other important local events are a great place for your mascot to make an appearance as well. It's mutually beneficial for all parties involved, and is a great incentive for you to connect with families who often attend events like this! Make sure to put your mascot forward to the organization group well in advance.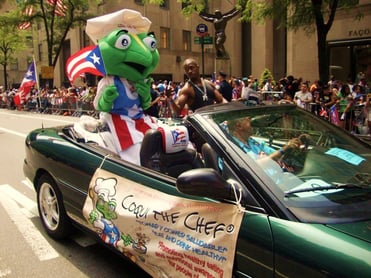 Parades
Most communities have seasonal parades and these present a perfect opportunity for your mascot to volunteer as a performer. They fit right in with all the costumes, characters, and colourful floats. If you're known in the community, your fans will be delighted to see your mascot participating in the parade.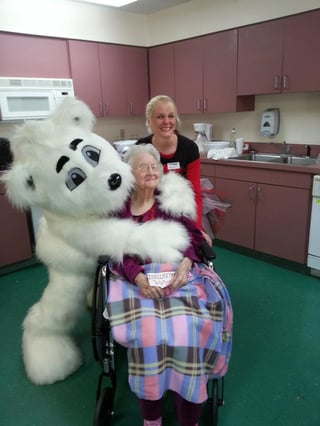 Surprise Visits
Finally, surprise visits around the community are another great way to get your name out there. Showing up at fairs, markets, parks, and other public spaces is a great surprise for children and a good opportunity to spread the word about your organization. Check with the organization running any formal events, to be sure your mascot will be a welcomed addition, and its arrival won't conflict with anything in their program.

Remember that your mascot is a great marketing tool, so don't let your mascot character sit in storage unused! Get your performer out in the community, and you'll be surprised at how much positive attention your mascot receives.
The
BAM
Mascots team blends creativity with manufacturing excellence to create an innovative, high-quality mascot for your
school
,
team
or
organization
. With more than 25 years experience in mascot design and manufacturing, and hundreds of mascots in our portfolio, the
BAM
team has the knowledge and skills to bring your dream mascot to life.
Contact us
today at
1-877-858-4226
to get started!