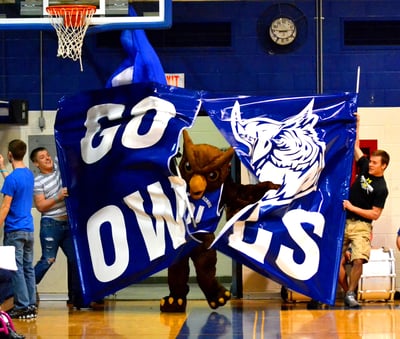 Performing as a mascot is fun! It also carries with it the responsibility of representing an organization and entertaining its audience. Are you ready to step into those furry feet? Just like an actor getting ready to perform in character, you should think ahead of time about your act, how to make gestures that work with your costume and portray emotion plus personality.
Performing is a Physical Activity
Most mascots do more that just walk around and pose for pictures. Often, especially for sporting events, mascots need to bend down, stretch, run, jump, and be ready for action over a period of several hours. You also need to stay in character to build rapport with your audience. Prepare and practise until you are comfortable with your routine, and what you need to do to deliver an exciting experience.
Here are a few more tips that a mascot performer can take into account to have a successful performance.
Wear The Proper Attire
Most mascots costumes are large and in-charge. They are warm, especially when worn for long periods of time, or when the performer is very active during their performance. It is important to wear the proper clothing under the mascot costume to minimize over-heating or chafing and rashes. Basically, you want to wear what athletes call a base layer instead of everyday clothes. Thin, tight clothing which wicks sweat away from the body is the most ideal as it will keep the performer as cool and dry as possible during their performance, especially when worn in conjunction with a cooling vest. Talk to someone at your local sporting goods store to find out what they recommend.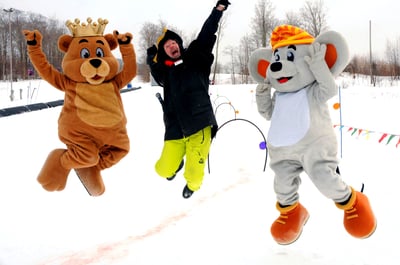 Refrain from Talking
Mascots are known for their active performances and personality. It is not common to hear a mascot talking, although if speech is a necessity we offer solutions for that. Mascots usually refrain from talking for a few reasons; one is because multiple people could be performing in the same costume. If multiple people are performing in one costume, the mascot will never have the same voice, and therefore not seem as legitimate to their audience. Another reason is because voices get muffled when trying to speak through a mascot head, making it hard for the audience to hear what the mascot is saying. Focus on the physical performance of the mascot and allow its personality to be perceived that way.
Be Safe and Have Fun!
Being a mascot is a very rewarding job. Children and adults look up to mascots and see them as a member of the school community, or sports team, that is always safe and having fun. However, sometimes members of the mascot's audience may become aggressive or try to get in the act. It is important during these situations for the performer to stay calm and remove themselves from the situation. Be sure that there is someone watching over the mascot while performing, to gauge any potential issues and to help control situations. All in all, remember though, this is a fun and rewarding experience. If the performer has fun, and creates an infectiously brilliant personality for the mascot, then everyone will have an amazing time.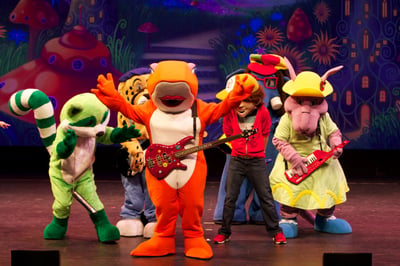 If you, or someone you know, would make the perfect mascot performer but you need a custom mascot costume, contact BAM Mascots. We will work with you to create the perfect custom mascot for your organization's needs.
The BAM Mascots team blends creativity with manufacturing excellence to create an innovative, high-quality mascot for your school, sports team or organization. With more than 25 years experience in mascot design and manufacturing, and hundreds of mascots in our portfolio, the BAM team has the knowledge and skills to bring your dream mascot to life. Contact us today at 1-877-858-4226 to get started!