You might be familiar with Kewpie dolls, or illustrations, based on an adorable cherub-like character developed in the early 1900's by artist and writer Rose O'Neill for a comic strip.
Kewpie dolls gained popularity as paper cut-outs, and were subsequently manufactured in the 1920's as toy dolls made from bisque. Decades later, Kewpie dolls were still in demand, and they were mass produced from plastic and rubber. Today, the early bisque versions are rare and highly desired by antique doll collectors.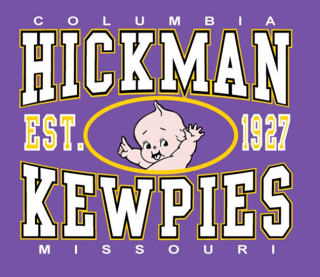 For the past 100 years, Hickman High School has had a Kewpie as their mascot.
The story of how the Kewpie became Hickman High School's mascot dates back to a basketball game held in December of 1913. The school's secretary owned one of the popular dolls, and placed the Kewpie doll at centre court before the basketball game. Not only did the doll survive the entire game unscathed, but the basketball team won - and since then it has been considered a good luck charm.
Kewpie was adopted as the school's official mascot, and over the years it has had several different versions of the mascot costume. The school uses the mascot for sporting events and to meet and greet special visitors. Ronald Reagan is photographed here with Hickman's Kewpie mascot.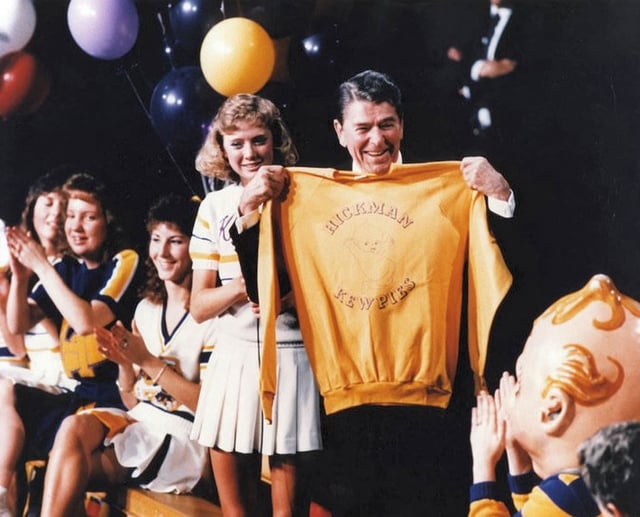 Recently, BAM Mascots worked closely with Hickman High School to create a new pair of Kewpie mascots: Mighty Kewp, a sporty and strong looking character, and Mister Kewpie, a dapper Kewpie character in a black business suit.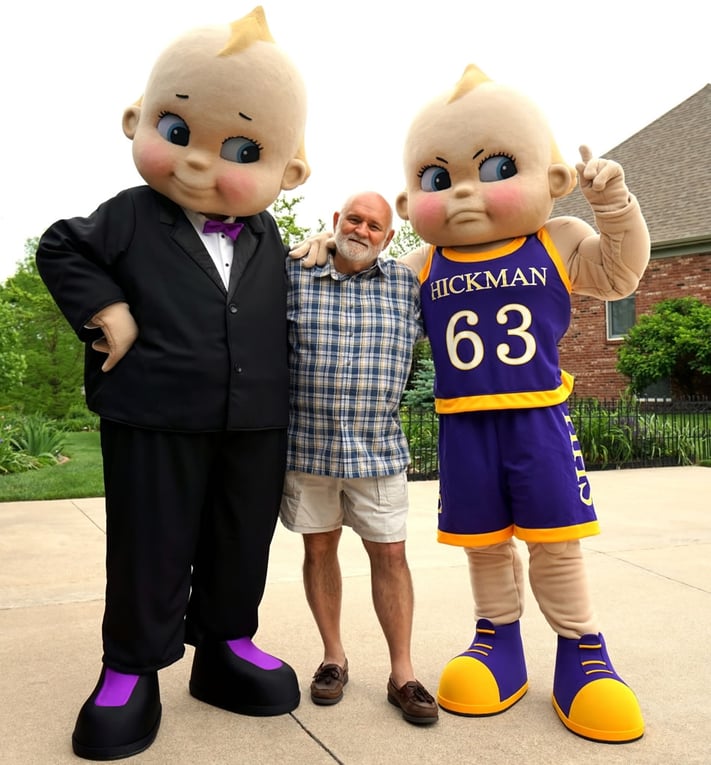 The pair were unveiled at a graduation ceremony and participated in chanting the school song with the student body.
"Here is the video of the unveiling of our Kewpies…. they were received with wide approval and to put in simply the crowd went wild!!!!!"
Unique mascots are a great way to make your school stand out. Hickman High School has a century old tradition of using a mascot, attesting to the staying power of mascots for school spirit and branding. The students, staff, and alumni at the school all adore the new Kewpies and are proud of their school's history.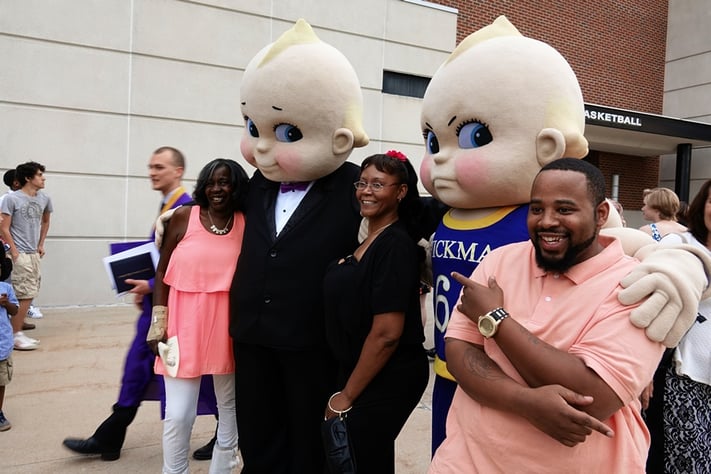 If you want to create a unique custom-made mascot costume to help your school or organization with branding, student engagement, and add fun to your school events, please contact us today to discuss your mascot idea.
The BAM Mascots team blends creativity with manufacturing excellence to create an innovative, high-quality mascot for your school, team or organization. With more than 25 years experience in mascot design and manufacturing, and hundreds of mascots in our portfolio, the BAM team has the knowledge and skills to bring your dream mascot to life. Contact us today at 1-877-858-4226 to get started!