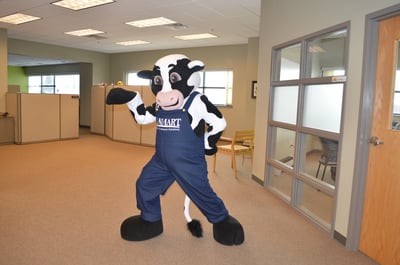 Choosing the right person to perform as your mascot is not always an easy task. You are looking for key characteristics that will match the envisioned personality and character of your mascot, while ensuring they can meet requirements of the job
Here are some things to look for when searching for a performer for your mascot.
Personality
Having a personality that can match or adapt to that of the mascot is extremely important during a mascot performance. Since a mascot costume has a fixed facial impression and mascots typically don't talk, it is important for the mascot to exaggerate its emotions using body movement and hand motions. While you are interviewing or auditioning for a performer, have each applicant put the mascot costume on and demonstrate how they show emotion through movement.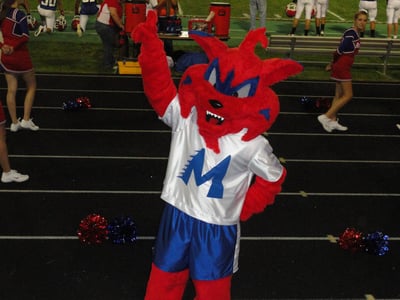 Performing Skills
Mascots offer entertainment to every audience that they are put in front of. For this reason, you will want to make sure that the performer you choose to animate your mascot has some pretty cool and unique performing skills.
For example, for a sporting event, you may have the mascot perform a routine with the cheerleaders during a half time show or pump up the crowd during the game. It is important that your mascot remain in character and has the stamina to keep performing at a high energy level throughout the event.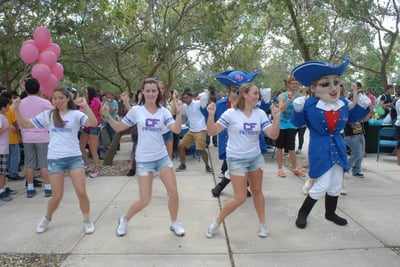 You can ask each applicant to put the mascot costume on and perform a routine for the judges, to ensure they portray the team spirit you are looking for in your mascot.
Job Description and Requirements
Whether you are looking for a mascot performer in your school or outsourcing for your organization, consider creating a job ad and include a job description. If you have your mascot costume already, the size range of the costume should also be mentioned, to be confident they will fit in the suit properly. This will ensure applicants understand the skills and abilities needed to fulfill the position. For students, this will show them that while the job is a fun opportunity to show off their skills to their fellow students, it also requires having a responsibility.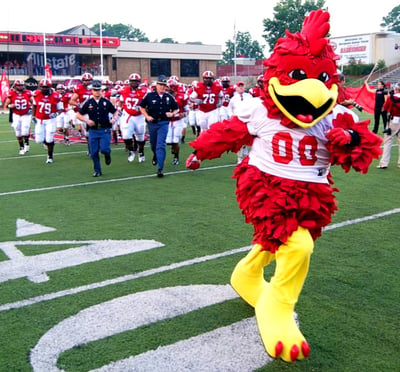 For adults who are applying for a mascot performing job, the job description will outline the requirements that they must meet in order to audition for the part and will ensure they have the personality and skills to be successful.
As the person who is choosing the performer, you have the final say. Be sure that your performer has the qualities you need for your mascot to be a success.
If you have the perfect performer already but are missing the mascot costume, contact us at BAM Mascots. We will help you create a custom mascot costume that will be perfect for your organization and target audience.
The BAM Mascots team blends creativity with manufacturing excellence to create an innovative, high-quality mascot for your school, sports team or organization. With more than 25 years experience in mascot design and manufacturing, and hundreds of mascots in our portfolio, the BAM team has the knowledge and skills to bring your dream mascot to life. Contact us today at 1-877-858-4226 to get started!