Have you been thinking about a mascot creating a mascot to boost your marketing efforts, increase customer engagement, and ignite brand awareness and recognition?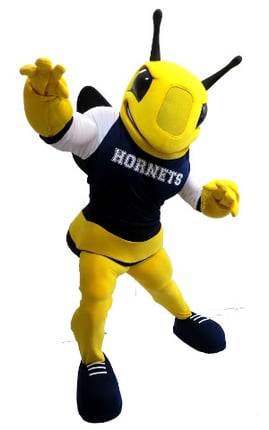 If your answer is yes, and you've got a green light to go forward, it's time to plan out your project.
Are you working on your mascot project with a team of employees or stakeholders? If so, establishing a process for generating ideas and selecting some initial concepts would be helpful. Who will attend and run the meetings and how will ideas be presented and voted on? Consider your project from start to finish and create a plan of key stages, dates and budget.
One of the initial stages that everyone will be excited about is brainstorming what your mascot will be, the initial concept for the character.

If you already have a well-established character, logo or product to represent your brand, a drawing, or even just a general idea in mind – that's a great starting point for refining your design concept.
If you're starting from scratch without a character, consider the following:
How you would describe your brand - are you tough and strong or gentle and thoughtful? Are you the life of the party or a wallflower? Do you get fans and customers energized or reflective? Do you aim to engender trust and a sense of safety, or want your brand synonymous with "fun", or perhaps kindness?
Is there a person, or animal, or even an object, with which your organization has a special association? What does your community identify with or deem important? Perhaps it's your state bird, or perhaps you live in an area with many dairy or carrot farms, or near the birthplace of an important historical figure?
From a practical standpoint, are there elements that are necessary to consider? If you want your mascot to be able to pull off intricate dance moves or athletic feats, your best bet is to avoid characters with lots of parts that extend away from the body (like wings, large tails, etc.), characters with a lot of padding or object-themed characters (since the performer's arms and legs are partially inside the costume). Does your character need to be able to get through a regular doorway? Many object-themed characters are going to be larger than standard doorways unless purposely designed to fit through doorways. It doesn't mean it isn't possible to make a character with a big belly and wings that can be athletic, or a globe character than can fit through a door, but if your character isn't yet decided, it makes sense to avoid characters which will present design challenges.
Once you pinpoint which adjectives you would use to describe your brand/organization/school, you can then start thinking of what type of character typifies these attributes.
You can also take a look at these popular types of mascots that can be used to spark ideas in your brainstorming session.
People Mascots
Superheroes, knights and celebrities can come to life! These exciting characters put a "human" face to your brand and leave a lasting impression. Audiences will quickly associate personality traits to iconic characters such as superheroes or warriors, and that might be perfect for your school or sports team.
You might be interested in...
Big Wullie Wallace - Scotfest Oklahoma
Rusty Rails - city of Tomball in Texas
Creatures & Animals Mascots
From birds to lions, animal mascots are a versatile way to entertain an audience. Engage a younger demographic with a cute and friendly character or intimidate your opposing team with a growling grizzly. Animal figures have been used for thousands of years to represent spiritual powers and the force of nature. If you select an animal to represent your brand, think about the attributes that your audience will immediately connect with the character.
You might be interested in...
Maverick The Mustang - Portage Central High School
AJ Eagle - Judson University Athletics
Logos & Objects Mascots
Any shape or inanimate object can become animated with a custom mascot costume, to help you engage with your audience and create a memorable brand experience. If it is something that resonates with your audience and is relevant to your brand, an object can be a unique and humorous choice.
You might be interested in...
Twinkle - The Mascot of Burlington's Lakeside Festival of Lights
Blaze - The Official Mascot of the Newfoundland & Labrador Games
Once you have an idea of the type of mascot you want to create, start considering what other characteristics you want them to have. You can start thinking about how the attributes you have listed will translate into facial expressions, colours, physical build, enhanced mascot features and more.
If you can't quite visualize what will work with your brand or organization, don't fret! This does not mean that you have to put your mascot dreams on hold. We can help you and your team develop the initial idea and full-blown concept.
Our decades of experience, combined with our unmatched quality and service, helps us develop a functional, useful mascot character that will not only reflect your vision, but will give your brand, product or team the exact personality you want!
Start the conversation with us today! We can't wait to bring your mascot to life!