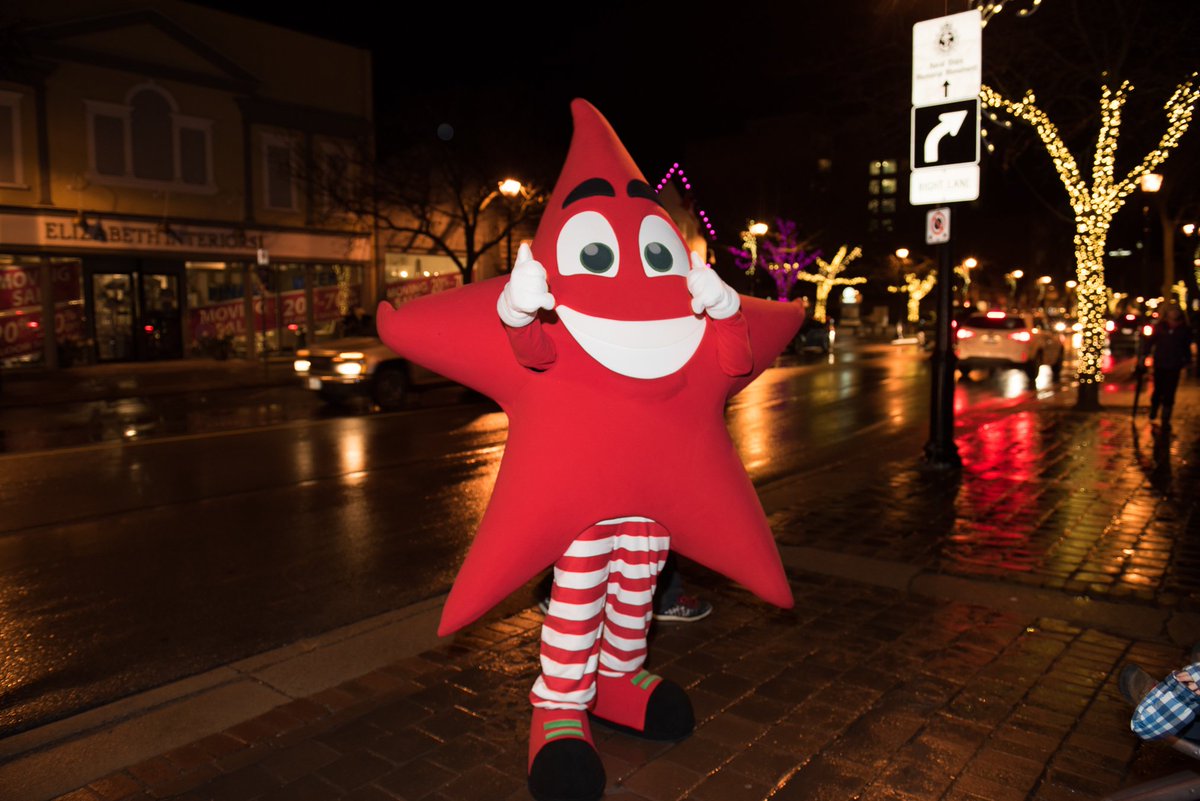 With just nine days until Burlington's Lakeside Festival of Lights, we take a look at how one mascot is helping to kick off one Canadian city's festive season by drawing in a larger crowd and adding an extra dose of excitement.
Twinkle the Mascot is the official mascot of Burlington's Festival of Lights, which takes place every year to celebrate the festive season. This year the event will run for the 23rd time, taking place at Spencer Smith Park from November 30, 2018 to January 8, 2019.
There will be 60 magical lighting displays set up at the park, with Twinkle inviting families and friends to join in and share the holiday spirit. After his official debut last year, Twinkle will be at the official opening ceremony and candlelit stroll where the mascot will be engaging with those in attendance and saying hi to both children and adults alike.
A friendly face
Twinkle the Mascot is designed to be a friendly face and perfectly represent all of the positive feelings and emotions that come with the festive season. With a red and white star design and a welcoming smile, Twinkle is able to encapsulate the welcoming spirit of Christmas.
At the event itself, Twinkle is on hand throughout the evening of the opening ceremony to welcome visitors, take photos and make snow angels. Twinkle has a plethora of fans who use the hashtag #BurlingtonFOL after they post selfies with the mascot on social media.
Twinkle's bio on the official Festival of Lights website says: "Hi, it's nice to meet you! I am the Burlington Festival of Lights mascot. I love Burlington, taking pictures and making snow angels. I also love making new friends so please come visit me at our opening ceremony on November 30th! Your friend, Twinkle!"
By referring to those attending as his friends throughout the website, Twinkle presents himself as an approachable and loveable character that is excited to meet everyone at the opening ceremony. This, in turn, encourages more people to attend and seek out the mascot for a photo.

Considering your own custom mascot?
A custom mascot can help your business to improve its marketing program, and engage with a new type of audience which you might not have been able to before. A mascot character will help your organization boost awareness about an event, create a positive brand image, drive up profits and create a loyal audience.
By engaging with the local community, a mascot will be able to increase awareness around specific events that your organization is trying to promote and, at the same time, bring in larger crowds. A mascot is a valuable marketing tool that will not only help you spread the word about your event but will also bring excitement and encourage your audience to have fun.
Mascot marketing is a fantastic tool for any organization whether you are a business, charity, school or sports team, and BAM Mascots can help.
If you're ready to create your very own custom mascot, or you simply want more information on how they can benefit your organization, give us a call today.