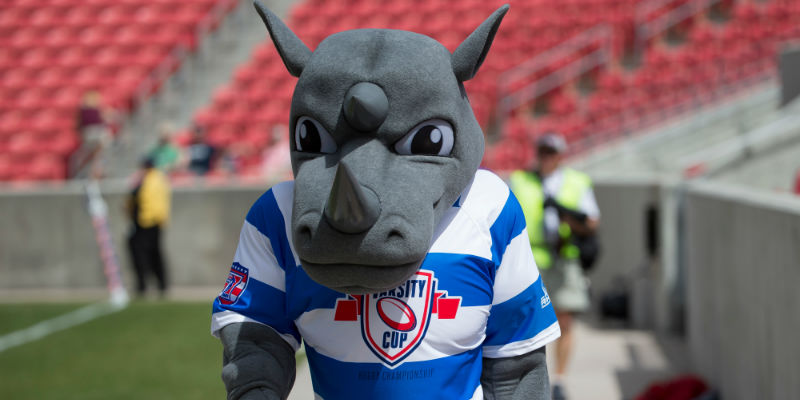 A mascot can offer your business significant benefits when implemented into your marketing strategy, including consumer engagement, improved online presence and building your organization's brand story.
Now you've decided a mascot is the way to go, your next step is to decide whether you want to create and purchase your own custom mascot, or whether you want to rent an existing mascot.
As with all business decisions, there are benefits and drawbacks to both purchasing and renting a mascot costume. Ultimately, the decision should come down to the individual needs of your organization.
There are numerous things you should take into consideration before making this decision, and don't be concerned about taking your time. You'll want to think about the mascot's lifespan and how long you intend it to be part of your marketing strategy, how often and which events it will attend, how unique you want your mascot to be and how you want it to tie into your brand story.
Here at BAM Mascots, we have created a list of pros and cons that will help your organization decide which route works best for you:
The benefits of purchasing a mascot costume
Owning your own brand mascot will allow you to create and customize your mascot so that it is specific to your needs, and so that it uniquely represents your company. This means your mascot will solely represent your organization and nobody else, helping to build your brand story and further engage with your intended audience.
Here are some benefits:
You can customize the handmade mascot costume to meet your needs, including sizing.
If you plan on using the mascot for an extensive period of time, the lifetime cost of the mascot costume will be more affordable than renting.
You can use the mascot during multiple campaigns and be unique from your competitors. By using the same character at multiple events, you can establish the character as a friendly and recognized representative of your organization.
You won't have ongoing rental fees or trips to the rental shop.
You will retain copyright to your character and can use its likeness on any promotional material. No one will have a mascot that looks exactly like yours - it will only represent your company.
The quality of the costume will provide a far superior and safe experience for your performers than a rented stock costume. The more comfortable your performer is, the better the performance.
The appearance of a professional custom costume will represent your organization better than a rental stock costume. This will encourage your team/fans/audience to embrace the mascot.
A custom mascot costume can not only represent your organization by proudly displaying your logo, but you can give the character a distinct personality, with a great facial expression that brings your organization to life. Most rental stock costumes have a very plain expression.
What are the disadvantages of buying a mascot costume?
Owning a mascot costume outright, however, is not the right fit for all businesses.
Here are some potential drawbacks of buying your very own mascot costume:
Creating a custom mascot costume can be expensive, depending on how many add-ons you want.
You are committed to the design you choose once the mascot has been produced, at least until you wish to upgrade to a new design.
You are responsible for maintaining and repairing the mascot costume. This is important in order to increase the longevity of the costume.
You must store and transport your custom mascot costume in an appropriate manner.
What about renting a mascot costume?
If you believe the disadvantages outweigh the advantages of buying a mascot costume, then it's probably the case that renting a mascot costume could work for your marketing strategy - at least for the short term.
The advantages of renting:
Beneficial for a single event or limited use.
Cost-efficient if it will be used infrequently.
Renting a mascot will allow you to test how your target audience will react to a mascot representing your organization. Does this mascot help during a sales regime or presentation? Be sure to find one that is well-maintained and will represent your organization well.
You don't have the responsibility to maintain and repair the costume.
You don't have to commit to a single character.
The disadvantages of renting:
You need to consider how many times the rented costume has been worn and by how many different individuals.
Even though you will not have to personally maintain the costume, if damages do occur you should expect a fee to repair the costume, possibly even a cleaning fee.
If you rent a mascot costume for multiple occasions, rental fees will add up quite quickly.
The same costume may not be readily available for use whenever you need it.
Other organizations will be using the same mascot costume, preventing your organization from being unique.
Most rented costumes not only have a bit of a worn appearance, but are also stock costumes manufactured in a factory, without the high quality materials, comfort and safety features of a professional custom costume.
Whichever method you decide to take, mascot marketing is a sure-fire way to boost sales and improve engagement with your current and potential customers.
Looking for further information on mascot costume? Contact the BAM Mascots team of experts today for advice.