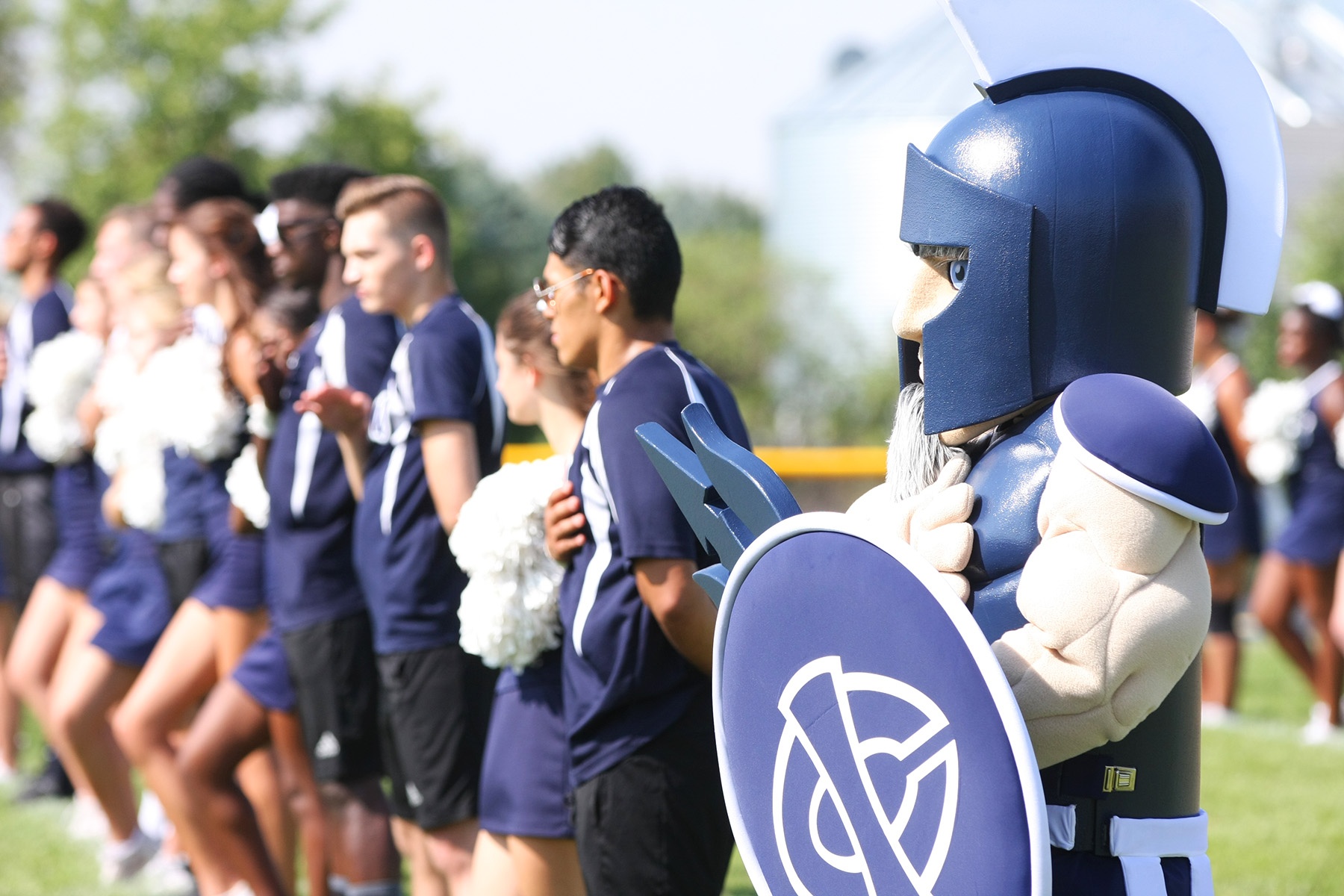 Mascots have proudly
represented schools
for generations and play a monumental role in nurturing school spirit and pride, helping develop community ties, rooting for the team at sports games, and welcoming students to the campus.
Originating pre-19th century, mascots have been a tradition with
schools
,
sports teams
and
brands
ever since, creating enthusiasm and developing team spirit. Ideally, your mascot will be able to bring a smile to your audience and provide high value entertainment.
When people think about mascots, a lot of things come to mind. Wikipedia gives a good broad definition:
"A
mascot
is any person, animal, or object thought to bring luck, or anything used to represent a group with a common public identity, such as a school, professional sports team, society, military unit, or brand name. Mascots are also used as fictional, representative spokespeople for consumer products, such as the rabbit used in advertising and marketing for the General Mills brand of breakfast cereal, Trix."
Mascots are often
animals
, but some are based on
historical figures
and their entertainment routines can encompass much more than leading a crowd in a cheer; we've seen mascots
play tennis
, shoot basketball freethrows and win a dance off!
Sometimes, mascots are based on mythology, Iowa Central Community College's mascot is Triton, a character in Greek Mythology. Triton was a Greek god and the son of Poseidon, renown for carrying around the three pronged spear, or trident, much like his father.
In mythology, Triton is known for having superior athletic ability, his ability to rally his friends and creatures, and being the messenger of the sea, which is effectively what he is for Iowa, the messenger of the ICCC (Iowa Central Community College). So it would seem Triton was made to be a symbol, and having traits that transfer to your school and your team is important and should always be considered when creating a mascot.
Iowa Central Community College (ICCC) is located in Fort Dodge, Iowa and has two satellite campuses - one in Storm Lake and the other in Webster City. ICCC was founded in 1966, to supply the 9 county area with a wide range of educational opportunities: Buena Vista, Calhoun, Greene, Hamilton, Humboldt, Pocahontas, Sac, Webster and Wright.
The school's team is aptly named the Tritons sporting a navy and white scheme, linking back to the origins of Triton and the sea. Amongst the college's many sports facilities is the 5,000 seat Dodger Stadium which hosts the ICCC's nationally ranked football team and is one of top small college stadiums in Iowa.

Iowa Central Community College caters to a wide range of sports, from basketball, to football, to rugby, to taekwondo, to wrestling. The Triton athletic programs have combined for 41 National Championships with 38 being in the last 12 years!
If you are ready to create your custom mascot or want to discuss making a mascot for your school team,
contact us
today!
At BAM! Mascots we can help you from
concept to creation
with our expert team of staff making sure we create exactly what you envisioned! We look forward to hearing from you!