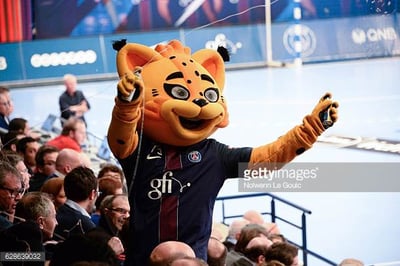 BAM! Mascots
have had the pleasure of working with clients all
across the world
, bringing their ideas to life and creating custom mascots for their
sports teams
,
brands
and events.
Sports team mascots
have been a key part of the off-field entertainment for decades. A mascot for your sports team builds fan loyalty, increases social media presence, and fan engagement. Having a mascot helps personify your team and allows fans to associate your team's traits with that of the animal, person or object.
Having a quality team mascot is important for both professional and amateur sports teams. You want your fans to be electrified when your team plays at home, and what better way to keep the crowd active than a big personality mascot that has been perfectly designed for you.
One of the team mascots we build was for
Paris Saint Germain football club. Paris Saint-Germain or PSG have become one of the best football (soccer) teams in Europe in recent years, and are currently top of the French soccer league 'ligue 1'.
About PSG:
PSG were founded in 1970 by the merging of two smaller clubs, Paris FC and Stade Saint-Germain. Since 1974 their home stadium has been Parc des Princes in Paris which holds just short of 48,000 fans. PSG have had the same training grounds since 1970 at the Camp des Loges.
PSG have two popular nicknames. They are referred to as Les Rouge et Bleu (The Red & The Blue) and Les Parisiens (The Parisians) and the popular team slogans are 'Paris est Magique' (Paris is Magic) and 'Ici, c'est Paris!' (Here is Paris).
The PSG Lynx Mascot: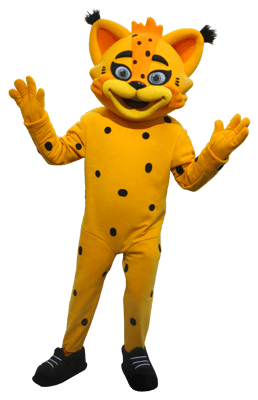 Our BAM Mascot team fabricated a Lynx mascot costume for the PSG club.
We believe that mascots should represent the characteristics of your team.
So why did PSG select a Lynx? In mythology, a Lynx is known for it's supernatural abilities and strength, and in modern times, a Lynx is seen as a powerful hunter with excellent eyesight, attributes that translate to sports abilities - good vision, winning instinct, competitiveness.
There's a lot of exciting things happening for PSG and we look forward to hearing from them in the future, watch this space!
---
There are many benefits to having a sports team mascot, from providing entertainment for your fans, to making the team more family-friendly, increased media presence, more loyal and engaged fans, and the opportunity for additional revenue.
We design high quality, durable, professional mascot costumes for all types of teams (amateur to professional) and companies / organizations.
To speak to BAM! Mascots about your sports team mascot,
contact us
or click the button below, we'd love to hear from you!