The Canada Summer Games is celebrating its 50th Anniversary this year, coinciding with another national milestone, Canada's 150th birthday! Hosted in Winnipeg betweenJuly 28th and August 13th, the Summer Games feature 16 sports and over 250 events. It's not only a sporting event for young athletes but a major cultural festival.
We were delighted to be selected by the Summer Games organization, to design the event's official mascot, Niibin. Niibin has been very busy since we last wrote about the games in our blog. The mascot has attended many promotional events and is always a big draw for event photos.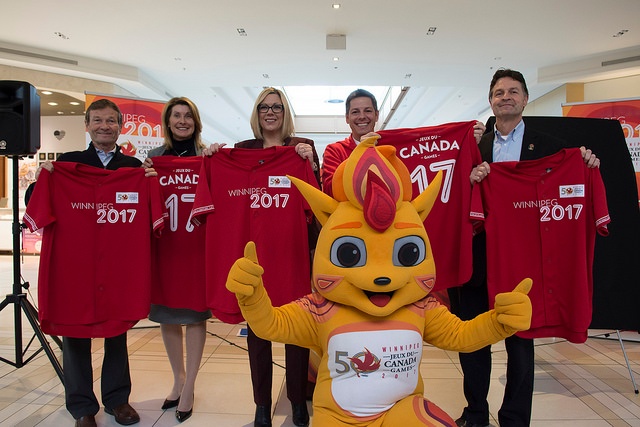 Over the last year, Niibin has attended sponsorship announcements, program updates (such as ticket sales), gear & product unveilings and even a dance audition. Recently, the Summer Games released details of an important event that leads up to the opening ceremonies - a torch relay! The Canada Games torch will be carried from Ottawa onJune 6, to several communities across Northwestern Ontario and Manitoba.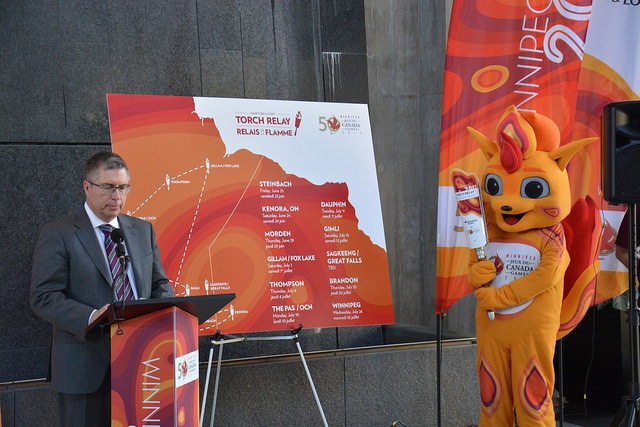 It's wonderful to see all the pictures that have been posted on social media. _link to Summer Games Flickr gallery. Niibin looks as colourful and vibrant as the day we shipped the costume from our BAM design studio.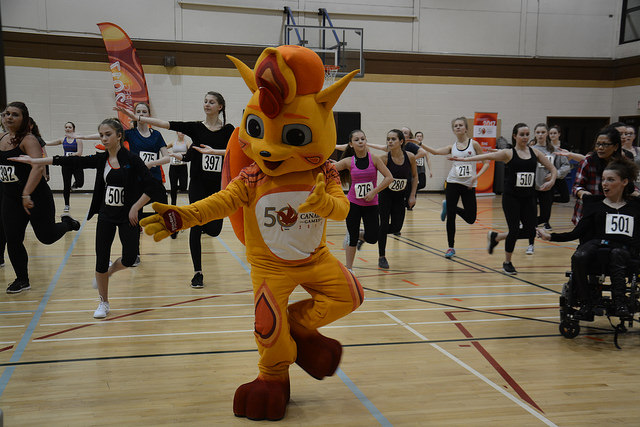 Most national and international sporting events have a mascot created as part of their marketing, branding, and public relations strategy. The visual presence of a colourful character at official events brings high entertainment value. The Summer Games have utilized their mascot, not only for public appearances, but also as a figure in their branded event merchandise. Niibin appears on t-shirts, book bags, infant wear, collector pins, and is also available as a plush toy.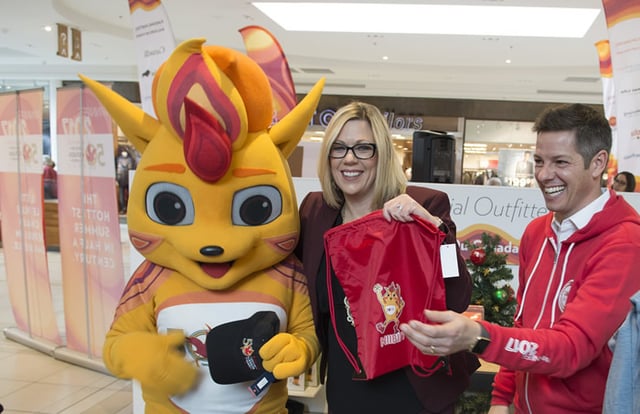 Niibin has his own webpage on the Canada Games website, where you can watch a video or request a mascot appearance for your event.
A mascot like Niibin, who will be very active in all sorts of weather conditions, and needs to look fabulous for high profile media events, must be created with top quality materials and construction techniques. We are experts at creating professional mascot costumes used to entertain thousands of fans by major organizations.
While many of our clients are national brands and teams, we also create quality mascots for schools and smaller groups. A quality mascot costume will have the Wow factor an entertainer needs, and will last for years to come.
The BAM Mascots team blends creativity with manufacturing excellence to create an innovative, high-quality mascot for your school, sports team or organization. With more than 25 years experience in mascot design and manufacturing, and hundreds of mascots in our portfolio, the BAM team has the knowledge and skills to bring your dream mascot to life. Contact us today at 1-877-858-4226 to get started!