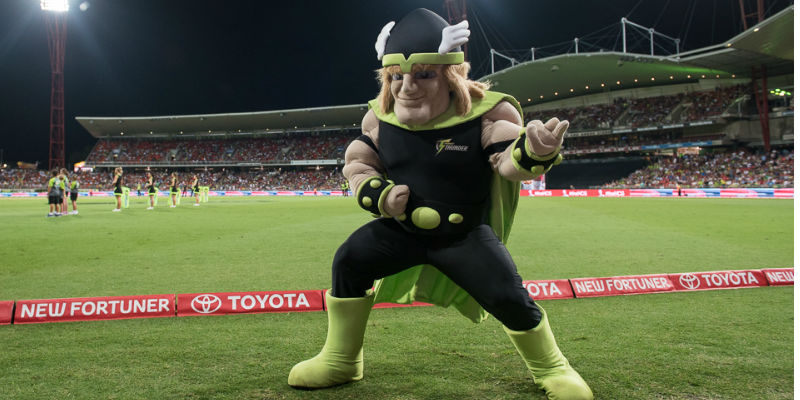 Let's be honest, not every piece of content that comes out of a business is intriguing. In fact, in some cases, it can be difficult to communicate what you want to say in an approachable and interesting manner.
But, integrating your custom brand mascot into your overall marketing strategy is a great way to add personality to your marketing content. It's a creative way to promote your company to a specific audience and drive interest, whether you are a trading company, charity, sports team, or a consumer-facing business.
While some forms of content, such as photos, may be an obvious way to show off your mascot and help grow brand loyalty and engagement, other mediums such as blogs and long-form content, can also be a great opportunity.
Here are five methods that will help your business combine your marketing strategy with your mascot, adding an element of interest to what you are trying to promote:
Photos
In a business world that is saturated with companies trying to reach their target audience, attention-grabbing graphics are critical to ensuring your company is the one that consumers are looking at.
Whether it is a live action shot of your mascot or a fun illustration or graphic, your mascot's big and vibrant personality is a great way to get your audience's attention with a personality and authenticity that can't be matched by stock photography.
Want to learn how to capture the perfect mascot photo? Read our blog, titled '5 Steps to Capture the Perfect Mascot Photo'.
Social media
A well-rounded mascot has its own story to tell. More often than not, however, your mascot has no way of expressing themselves in spoken word. Instead, they opt for using movement to share their feelings and interact with others.
That is where social media comes in. Platforms like Facebook, Twitter and Instagram give your mascot a way to communicate with your audience when they aren't meeting them face to face. They can express themselves and share their thoughts and ideas in a way that is fun and approachable.
If you don't want a social account devoted completely to your mascot, you can use your mascot, through photos, quotes and stories, to lighten up your corporate page and make it more approachable to fans.
Blogs
Similar to social media, blogs are a great outlet for your mascot and add some fun to the blog reading experience. Whether they are a solo author or one of many, having blogs that are "authored" by your mascot, will add personality to your brand.
Figure out your mascot's point of view on topics that matter to your brand and start writing.
Long form content
While it isn't as mainstream as blogs and social media, many companies have started creating long-form content and eBooks in their mascot's voice, providing tips, advice and product information in a way that is less formal than traditional forms.
Plus, the charm and likability of a mascot can help extend the reach and shelf life of long-form content.
Video
Similar to other forms of marketing content, adding your mascot to a video to deliver information and insights can help make content more fun and memorable. It can also be a great way to give your mascot a voice that they wouldn't otherwise have!
For more tips on how to use your mascot in your marketing strategy to effectively reach and communicate with potential and current customers, or to start designing your perfect mascot, contact us today!