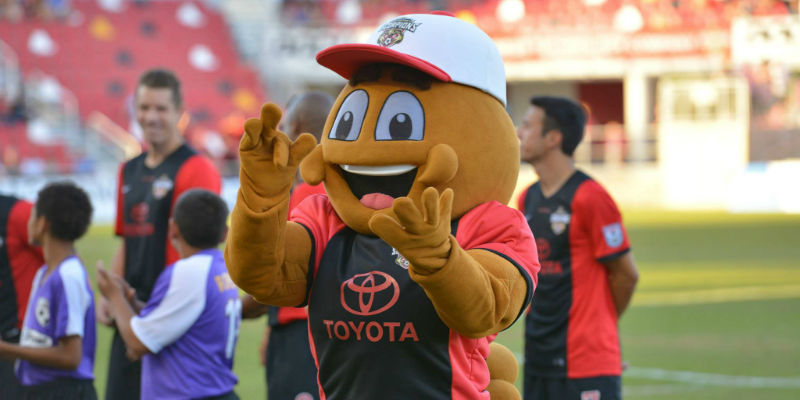 So, you've finally decided to invest in a custom mascot? You're probably in the process of planning all the exciting events that your mascot will attend over the course of the next twelve months.
There's one important aspect, however, that many organizations gloss over when it comes to their mascot marketing strategy - taking the perfect mascot photograph. High-quality photos are important to how your customers or fans perceive your organization, and they play a key role in engaging your potential and current audience on social media.
Digital media will help you reach fans anywhere in the world, and will showcase your mascot and help you market your organization to a far wider-reaching audience.
There's no better way than bringing your mascot, the face of your brand, to a global audience than capturing your mascot in the form of a still image.
Here are BAM Mascot's top five tips for taking the perfect mascot photograph:
1 - Lighting your mascot
Lighting is the most important aspect of photography, and can make or break your mascot's photo. Whether you're indoors or outdoors, photographing in a well-lit area is a must and will make all the difference in your shot.
Inadequate lighting means your mascot photo will turn out dark, grainy and unappealing, while too much light means your photo will be whitewashed and parts of the photo will lose clarity. Good lighting will make your mascot pop, and colours will be vivid and bold.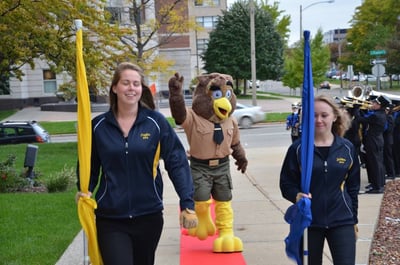 Find an area with good lighting and if you are shooting inside then find a natural light source, such as a window, or use portable photography lighting or even a table lamp to ensure plenty of light is available.
2 - Find the right angle
The camera angle you shoot from can significantly change the way your mascot looks in a still image, so we advise that you take as many photographs as possible from various angles before you settle on just one image.
Capture your mascot from a lower angle if you want to make it appear larger for a more intimidating or powerful photo, or try shooting from a high angle if you want to show your mascot's surroundings. Experimenting is the key here so don't worry about taking too many photos - the more the better.
3 - The rule of thirds
The rule of thirds is a simple rule of photography that breaks an image down into thirds, and when applied helps the photographer to create nicely composed images. By aligning the elements of the images up with these imaginary lines, you will have a composition that is pleasing to the eye.
This isn't a strict rule, so play around with the composition of your images and you'll be surprised at how creative you can be. Just remember, when in doubt, the rule of thirds is a great way to compose your images.
4 - Choose your surroundings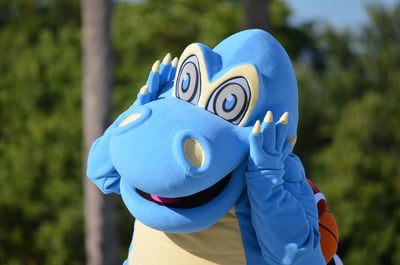 Always pay attention to what is happening in the background of your photos. Choose a suitable background for the shot to make it more professional. A plain white wall works well, but you could get much more creative with it.
If you are a sports team, you might want to take a photo of your mascot with the fans of your team in the background, while businesses may want something in the background that relates back to the company, perhaps while you're attending an event.
The background should be aesthetically pleasing, but make sure it's not too busy and that it doesn't distract from the photo. The background and surroundings of a photo should capture the energy and excitement of your mascot's personality.
5 - Make sure you are focused
It may seem like the most obvious piece of advice on this list, but we can't comment enough on how important it is that your mascot photo be properly focused. If your mascot is out of focus in a photograph then it will reflect poorly on the abilities of your organization.
Want to get even more creative? You can do that by adjusting the focus on your lens or camera. Focusing solely on your mascot can create depth of field and will blur out the background so your mascot completely stands out, while focusing on the entire scene will clearly show the background and the excitement and emotions happening around the mascot - great for specific events.
Want to learn more about custom mascots and how they're used in marketing? Contact BAM Mascots today.