If you are a business or organization that offers a particular service, you might be wondering if a mascot would benefit you. Maybe you think mascots are only for sports teams, high schools, and companies that sell a physical product. Actually, if you didn't consider a custom mascot for your service based business, you'd be missing out on a great educational and engagement opportunity!
Recently, BAM Mascots created a vibrant purple monkey mascot costume for
Skoolers in Tallahassee, FL
. Skoolers is a local business that provides tutoring services specifically for courses offered at Florida State University. They offer tutoring in accounting, economics, algebra, calculus, and more. Their logo is a purple cartoon monkey wearing a graduation cap, and Skoolers wanted to bring their mascot to life. What better way to increase engagement, foster curiosity about their services at local events, and market themselves to undergraduate students in the area?
Skoolers contacted us, and we went to work to create concept art that closely matched their purple monkey logo.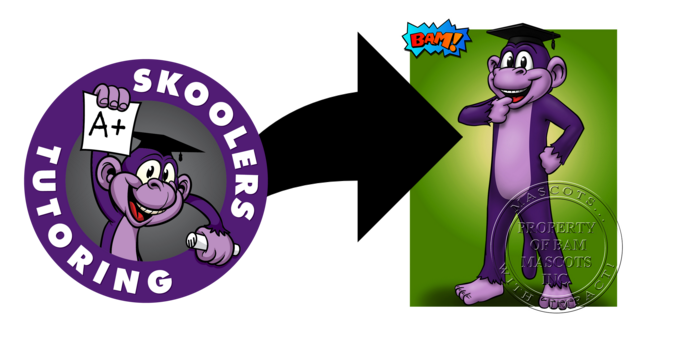 Once the concept art was approved, it was time to bring their vision to life!
Animal mascots
, in particular, offer some great benefits. They are suitable for all ages, are instantly recognizable, and can easily embody your organization's values.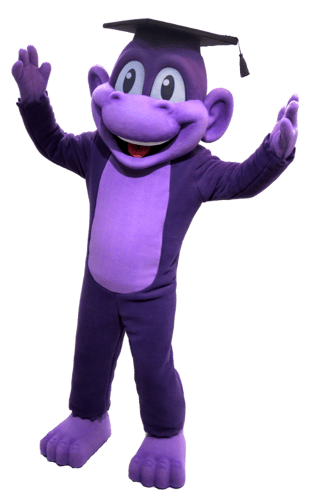 Whatever type of mascot you choose, having a good mascot marketing plan will help you effectively take advantage of this unique and exciting marketing tool. Many large international brands have used mascots in their successful marketing campaigns, and now their mascots are stars - the world over.
A mascot program requires some imagination and planning, but with an inventive backstory, a catchy name, a great looking mascot (you've got many different
types of mascots to choose from
), and with the right performer to play the part, you'll be able to create an identity for your brand that will be loved by your audiences.
Skoolers made an important decision to include a mascot program in their brand marketing, and with the help of their new purple monkey mascot, we are sure they'll have a success story to tell, just like other organizations
we have worked with.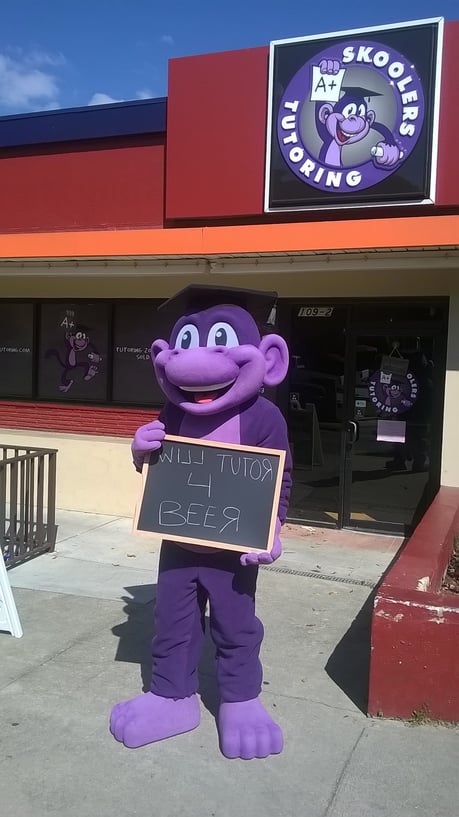 What did Skoolers have to say?
"...I could not be happier with the results. Thank you so much! We put him out today for the first time and he was a hit!!!
Completely satisfied customer!"
-John from Skoolers
The
BAM
Mascots team blends creativity with manufacturing excellence to create an innovative, high-quality mascot for your
school
,
team
or
organization
. With more than 25 years experience in mascot design and manufacturing, and hundreds of mascots in our portfolio, the
BAM
team has the knowledge and skills to bring your dream mascot to life.
Contact us
today at
1-877-858-4226
to get started!