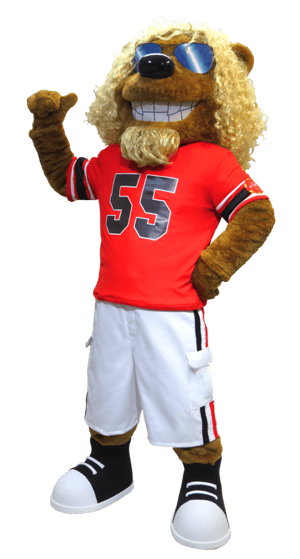 One of rock 'n' roll's musical icons, Sammy Hagar, also known as the "Red Rocker", has definitely made a name for himself over the years. From spending almost forty years in the music business, many of those years being the front man for the infamous Van Halen, to owning his own restaurant chains and continuously increasing his philanthropic donations, Sammy Hagar doesn't seem to be slowing down anytime soon.
One of his ventures, "Sammy's Beach Bar & Grill", headlines his passion for food and cooking. Sammy Hagar started out with "Cabo Wabo Cantina" in Cabo San Lucas. This was followed by "Cabo Wabo Tequila", and then "Sammy's Beach Bar Rum" in Maui, Hawaii - his first beach bar location. Expansion continued to busy airport terminals. There are now four "Sammy's Beach Bar & Grill" locations, including one in the Kahului Airport in Maui, Hawaii, JFK Airport in New York, McCarran Airport in Las Vegas and another location in Hopkins International Airport in Cleveland, Ohio.
New to the restaurant chain is "Sammy Hagar's Red Rocker Bar & Grill", which opened last year at the Southland Park Gaming and Racing in West Memphis, AR.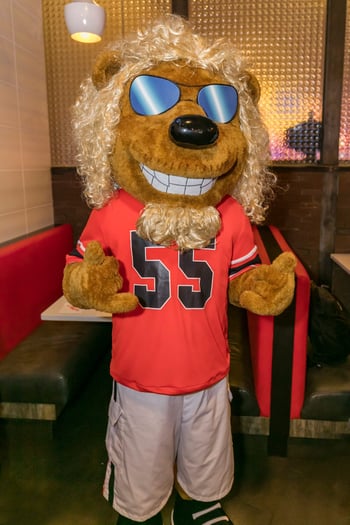 BAM Mascots was pleased to work with "Sammy's Beach Bar & Grill" to design a brand mascot to represent the restaurant, as well a tongue-in-cheek representation of Sammy Hagar himself.
Let us introduce you to Sammy Hagrrrr.
The Sammy Hagrrr mascot was designed as a bear with identifiable characteristics of Sammy. From the long, curly blonde hair, the cool sunglasses and the outfit, this mascot resembles Sammy Hagar, and conveys the fun experience to be had at "Sammy's Beach Bar & Grill" as well as the "Sammy Hagar's Red Rocker Bar & Grill".
The Sammy Hagrrr bear mascot promotes the chain of Sammy Hagar restaurants, and also promotes the philanthropic side of the Hagar organization. "Sammy's Beach Bar & Grill" has been set up so that 100% of all proceeds goes to the Hagar Family Foundation, created by Hagar and his wife. The Hagar Family Foundation takes the proceeds from each restaurant and donates it to local charities. Sammy Hagrrr is an attention-grabbing character mascot that helps present donations to Hagar Family Foundation charities at social community events.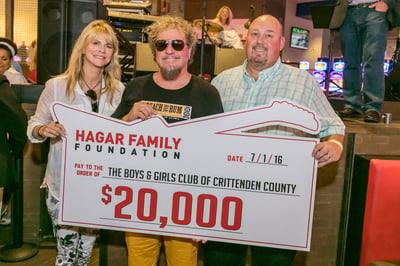 This is a noteworthy example of how a mascot can represent a brand on an organization level, as well as assume a role as an ambassador at a community level. It is important to consider opportunities to have your mascot involved in community events, since their appearance will increase your audience reach and engagement.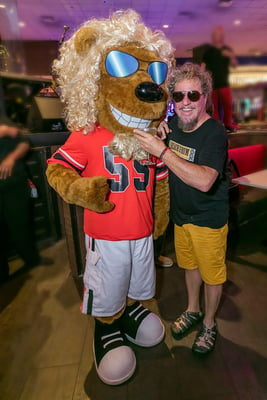 For more information on how your organization can get started in creating their own mascot, feel free to contact us to get started on designing a custom mascot costume.
The BAM Mascots team blends creativity with manufacturing excellence to create an innovative, high-quality mascot for your school, sports team or organization. With more than 25 years experience in mascot design and manufacturing, and hundreds of mascots in our portfolio, the BAM team has the knowledge and skills to bring your dream mascot to life. Contact us today at 1-877-858-4226 to get started!