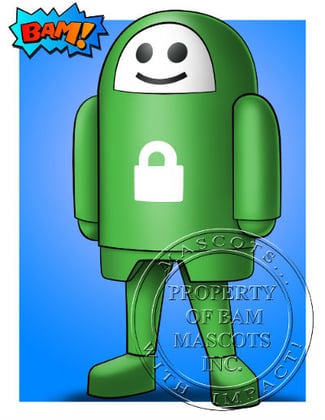 Using your mascot to promote your brand is the perfect way to interact with your target market on a more personal level. People view mascots as a friendly and familiar face, not as a sales person trying to sell a service or product.
When your brand is mentioned, consumers who have interacted with your mascot will have a visual memory, and likely a very positive connection. A 'visual memory' can be a stronger reminder than a slogan or logo, so, if you want your brand to be memorable, consider using a mascot at public events.
One of the best places to use your company mascot is at trade shows. Mascots stand out in a crowd and easily attract the attention of people walking by your booth. The visual 'wow factor' of your mascot differentiates your brand from the competition, and demonstrates your company's creativity.
Your mascot isn't just there to look fabulous and stop traffic. They are a great way to get your brand's message to the customer. Interacting with prospects at your booth, handing out pamphlets or flyers, or any promotional material, is helpful when your sales reps are tied up in conversation with visitors. In addition, mascots can bring enthusiasm, energy and humour to your trade show booth.
The company Private Internet Access worked with BAM Mascots to create a mascot version of their logo, and also three different customized morph suits. The mascot and morph characters, were key to Private Internet Access's communication strategy for their booth at the International Consumer Electronics Show this past year.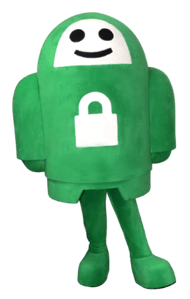 The company positioned the robot mascot at their booth to help promote their brand and interact with people walking by.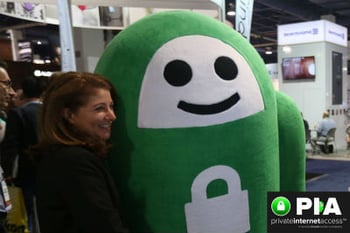 The three morph suits, on the other hand, were used to deliver a brand message - how Private Internet Access's software allows you to "get lost in the crowd".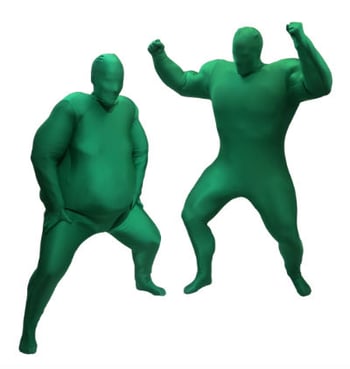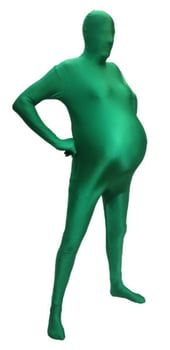 One morph suit was large and muscular, another had a big belly, and the third morph suit was a pregnant body shape. Once the skit was complete the performers removed the morph suits to show that they are not what the morph suit lead you to believe. For example, the strong, muscular morph suit was actually worn by a thin woman.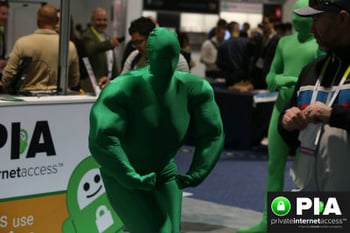 This was a great way for Private Internet Access to interact with their potential customers because it was different, memorable, and interactive.
Do you want a mascot to help promote your brand or key marketing message at your next trade show? Our creative team is ready to help you design your company's very own mascot.
The BAM Mascots team blends creativity with manufacturing excellence to create an innovative, high-quality mascot for your school, team or organization. With more than 25 years experience in mascot design and manufacturing, and hundreds of mascots in our portfolio, the BAM team has the knowledge and skills to bring your dream mascot to life. Contact us today at 1-877-858-4226 to get started!