A mascot is a powerful tool that businesses, organizations, and corporations can use to connect with target audiences, market a brand, garner media attention, and more. While many organizations choose a character to represent their brand, a mascot can simply be your logo brought to life. Aspects of your logo, or even your logo in its entirety, can be crafted to connect with your audiences while staying true to your brand.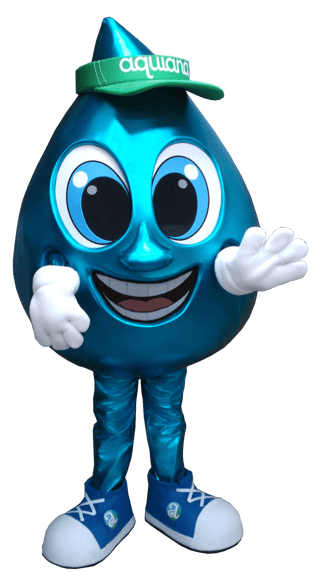 There are a variety of benefits to using your logo as the basis for a mascot, from increasing your media presence and creating top-of-mind awareness, to fostering loyalty amongst your customers and clients.
During your business's promotional campaigns, a quality logo-based mascot with an outgoing personality will attract the attention your brand might not get otherwise. Think of a crowd of people at a trade show or convention… a sea of corporate booths… and suddenly a large moving, smiling, logo appears in the crowd. Mascots make your business stand out among your competitors.
At other events, your mascot might be the center of media attention as well, inviting engagement in the media through photographs, TV appearances, print stories, and social media interactions. Your brand will become more recognizable as your audience starts to identify your mascot/logo with your services, increasing brand loyalty and awareness. Imagine then doubling that effect by giving your mascot a signature move or a jingle!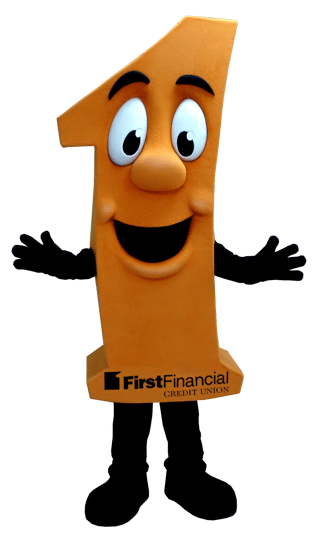 With a custom logo mascot to promote your brand, you can engage more effectively with your target audience, giving them an incentive to learn more about your company - and increasing sales at the same time. A mascot builds trust and interest immediately. A mascot is eye catching, inspires curiosity, and is hard to tune out.
Benefits of A Corporate Mascot :
Increases awareness, recognition, and loyalty

Creates a positive brand image

Attracts potential new customers

An i

ncentive for families to attend events

Eye-catching and hard to miss

Increases exposure in the media
The BAM Mascots team blends creativity with manufacturing excellence to create an innovative, high-quality mascot for your school, team or organization. With more than 25 years experience in mascot design and manufacturing, and hundreds of mascots in our portfolio, the BAM team has the knowledge and skills to bring your dream mascot to life. Contact us today at 1-877-858-4226 to get started!