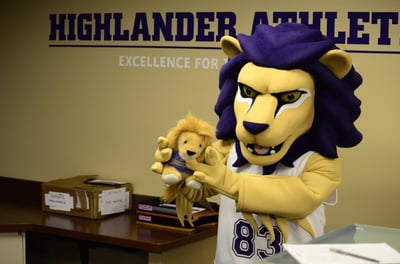 Creating awareness for your school or organization is one of, if not the main, reason to create a custom mascot. You want your target audience to be able to engage with the character of your organization and relate it to the visual appearance and personality of your mascot. The goal is to create a mascot and integrate it as the face of your organization.
One of BAM Mascots' clients did this in a tremendous way. They introduced and promoted their mascot in a way that got it noticed within their community right off the bat.
Houghton College is a nationally ranked Christian liberal arts college, home to over 1,000 students. It is located in western New York, in the city of Genesee Valley. Faith and academics is very important to the school's mission and strives on providing a positive and impactful experience for its students.
Houghton College also has a phenomenal athletic program, promoting the school's athletes and building the campus's school spirit. What better way of doing that then having a mascot behind your school's sports teams?
Let us introduce you to Houghton College's Highlander Lion. This custom mascot began as an idea and BAM Mascots was able to turn it into a reality. The school introduced the Highlander Lion mascot to the campus on February 6, 2016 during a school assembly, but they didn't stop there.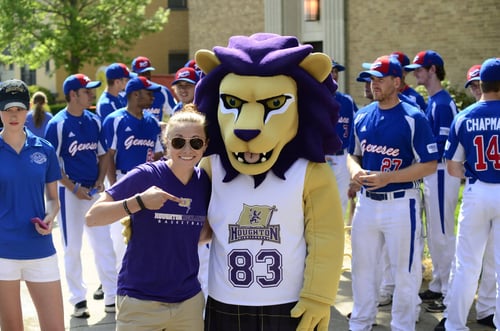 The school introduced the lion mascot as a new member to their community. They interviewed the mascot and posted the Q & A session to the school's athletics website. Not only that, but the school also created a separate page on their website for the Highlander Lion mascot. There, you are able to read the history of the mascot and how it came to be. The page also leads you to the mascot's very own social media page, photo gallery, as well as the YouTube video showing the mascot's introduction to the campus.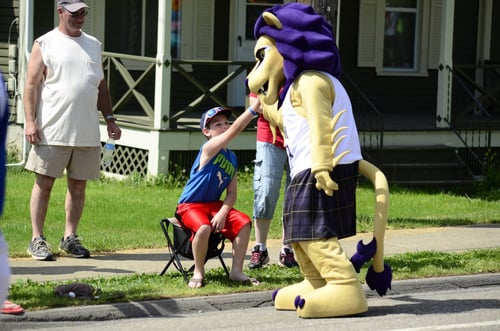 BAM Mascots would like to recognize Houghton College's efforts of welcoming their new mascot and creating a personality for it that the community can relate to and enjoy.
The BAM Mascots team blends creativity with manufacturing excellence to create an innovative, high-quality mascot for your school, sports team or organization. With more than 25 years experience in mascot design and manufacturing, and hundreds of mascots in our portfolio, the BAM team has the knowledge and skills to bring your dream mascot to life. Contact us today at 1-877-858-4226 to get started!