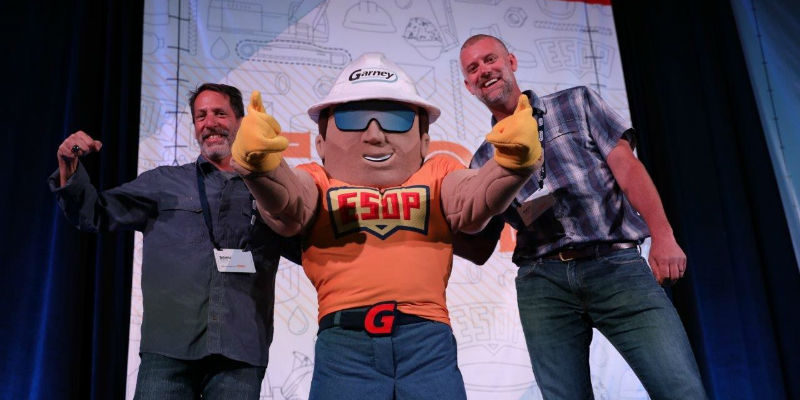 Have you recently landed a job as a mascot performer? If so, the organization has demonstrated their confidence in you being the right person for the job. This is the time to reward their faith in you with your first mascot performance.
When you are in that custom mascot costume, you're now the face of the brand that employs you. You are responsible for engaging with the company's audience, driving brand awareness and building excitement for the event you're attending.
That means it's essential that you plan your performance for each event. That doesn't necessarily mean you have to have a 30 minute choreographed dance performance (although you can if you want to). It simply means you need to be prepared with some simple actions and characteristics that will bring your mascot's character to life.
BAM Mascots has created five tips that will help you prepare for your first mascot performance.
1 - Practice communicating through actions rather than words
This may sound like a strange first tip, but it's incredibly important that you never speak when in your mascot costume. Speaking in costume can ruin the illusion of your character, particularly if you have more than one person performing in the same costume.
Audience members will talk to you when you are in your costume, so you need to answer back through actions rather than words. This will probably seem unnatural at first. Having a few predetermined actions at the ready will ensure you don't get caught off guard and try to speak.
2 - Prepare some performance gestures
On a similar note to preparing actions to communicate with your audience, it's also helpful to enter your first few performances with a few gestures mentally prepared. This will ensure you don't get caught off guard on what to do next.
Like some performers, you can even develop a few signature gestures. Will your "thank you" be palms together in prayer or will it be a bow and hand flourish? Perhaps a thumbs up? The sky's the limit and you can really do what you want, as long as it engages your audience!
3 - Ensure you have comfortable clothes at the ready
The morning before your first mascot performance, you don't want to be running around the house trying to find clothes that will keep you comfortable. Get these ready the day before, or even earlier if possible.
Read our blog, 'Clothing Tips That Keep Your Mascot Performer Comfortable', so you know exactly which clothes to wear to stay comfortable throughout your performance - allowing you to concentrate on what matters, delighting your audience.
4 - Brush up on your performance code of conduct
All companies that use a mascot as part of their marketing strategy should create a code of conduct for their performers. By reading this guide you'll be able to get an idea of how you should behave while performing in the mascot costume.
If the company you work for doesn't have a mascot code of conduct, then it's a good idea to sit down with your manager and go through some of the points that would be included in one. These can include anything from performance tips, how to wash a mascot costume to safety standards.
5 - Make sure you know the safety standards inside and out
Not only is the safety of your audience members a priority, but so is your own health. Read any guides your employers have on safety and talk to your manager about how you can ensure that yourself, and the people around you, are safe during a performance.
This will include things such as staying hydrated and taking breaks to protect your health, as well as having a member of staff to escort you during your performance to ensure you don't harm anyone else.
The most important part of mascot performing is having fun. These tips will help you plan for your first performance, but once you've done a few then it's down to you to truly make that mascot costume your own and drive brand awareness.
For any mascot performance tips, or to simply enquire about our world-class custom mascots, contact the Bam Mascots team of experts today.