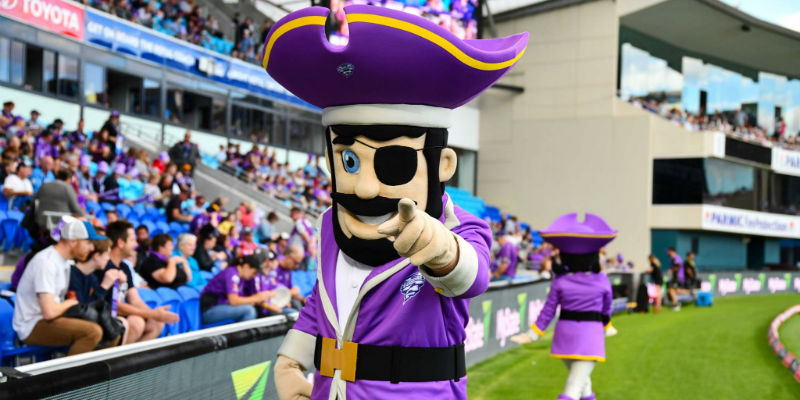 Is your mascot performer just winging it during their performance? If so, it's likely that your organization isn't seeing the significant return on investment (ROI) and the large number of benefits that come with a mascot marketing strategy.
Getting results from your custom mascot isn't just about pulling on a suit and hoping for the best. That's why it's important for your business to create a code of conduct, so your performer has a set of clear guidelines to observe while wearing the mascot costume which represents your entire company.
In fact, every business has a code of conduct, whether it be a description of how employees should carry out their roles or information on how staff members should conduct themselves in a way that not only reflects well on them but also their employer.
Your mascot performer represents your company in a way that no other staff member would be expected to. They are the face of your brand and play a large role in your marketing strategy. The way customers perceive your mascot will play a huge role in whether they like and want to do business with your organization.
That's why it's incredibly important that your mascot performer has some guidelines that they can stick to and refer back to when needed.
In this blog, BAM Mascots will take a look at some of the most important aspects that you should include in your mascot code of conduct.
How your mascot should represent your brand
Your mascot will become the face of your brand, and can significantly help improve business performance - whether it be engaging customers, driving new revenue opportunities or strengthening your brand identity.
As a result, you'll need to ensure your mascot performer understands exactly how they are representing your company. How will they deal with "hecklers"? What do they do when an audience member tries to engage them in conversation?
Your code of conduct should include your company's core values and beliefs and how your mascot will reflect those, your intended audience, where your mascot will be used most and what their personality should be.
Safety standards
Safety is one of the most important aspects of your code of conduct, and your performer should have a clear guide of how to stay safe when wearing the mascot costume. This will include everything from how the costume can limit movements, what safety precautions they need to take during their performance, making a note of any conditions your performer has, making sure they receive regular breaks and water.
Also, it's not just your performer's safety that matters. You also need to include information on how your performer can ensure the safety of other people that they interact with, whether it be at a sports game, charity fundraiser or trade show.
Performance standards
Just like your business, your mascot performer should have a core mission for what you want to achieve with each performance. This will help your business measure ROI and ensure you are hitting key targets as part of your annual goals.
This mission statement will give your mascot performer a clear guideline as to what duties your mascot will be performing, what kind of performance they will be doing and what type of character they will be playing.
Remember that your mascot behaviour can vary from venue to venue, depending on your audience. This will help you to achieve specific goals. However, it's important that your mascot's personality always remains consistent.
Social media guide
To reach the full potential of your audience and to maximize the results of your mascot marketing strategy it's essential that you use social media as a marketing tool for your mascot. This could include posting regular photo updates or even making longer videos.
Your code of conduct should include social media guidelines on what to post, how frequently to post and what to avoid. Social media policy is highly important - one negative image of your mascot could completely ruin not only the reputation of your mascot but also your business.
Want to learn more about how you can boost your company's profile by promoting your mascot on social media? Read our blog titled 'How to Grow Your Brand Mascot's Presence With Social Media Profiles'.
Storage and cleaning
To ensure the longevity and ROI of your mascot it's crucial that you store and clean the costume properly after each use. This will include cleaning each component properly as per the manufacturer's instructions, ensuring it's dry, packing it properly and much more.
Need more information on these? Check out our blogs titled 'How to Clean Your Organization's Mascot From Head to Toe' and '5-Step Process to Store Your Organization's Mascot Costume'.
This is just a taster of what you should include in your mascot performer code of conduct. If you want more information then please feel free to get in touch with BAM Mascots today, we would be more than happy to answer any questions you have.