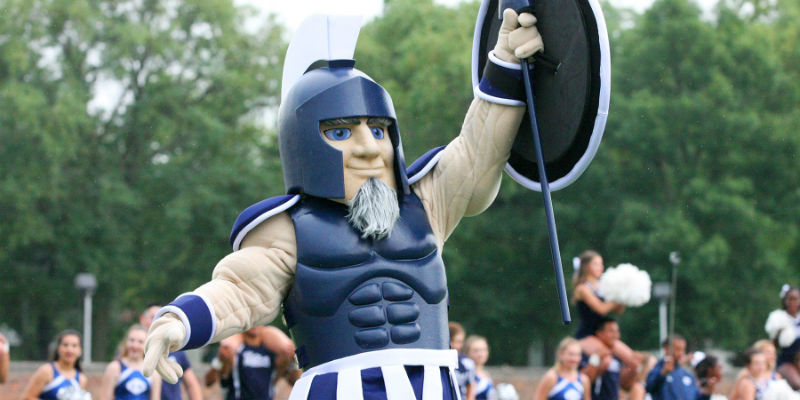 Your mascot is an important investment in your brand and, like any expense, requires cleaning and care to ensure its longevity and return on investment (ROI).
Any time that you take your custom mascot costume off, especially now that the warm weather is coming, it is important that the costume is dried off, freshened up with a gentle, non-liquid deodorizer and given an opportunity to air out.
Doing so will help prevent damage from mold, mildew, discoloration and other moisture or sweat related issues. This will prolong your mascot's life and ensure you get the most bang for your buck.
You will also want to take the time to care for the exterior of your mascot costume, and remove stains and dirt where necessary. While all mascots created by BAM Mascots come with maintenance and care recommendations specific to your custom design, there are some basic maintenance and care routines.
Heads, feet and tails
Your mascot's head, shoes and tail require special attention. We highly recommend hiring a professional service for best results, but if you would like to take a go at the stains on your own, you can follow these steps.
Apply diluted liquid detergent to the stain.
Using a light brush, lightly rub the affected area until the stain is removed.
Use a clean cloth to remove the detergent from the area.
Allow several hours for drying.
It is important that you do not use course brushes, such as steel brushes, to remove the stains as they can severely damage the fabric.
Hands and body
Gloves and shirts are usually machine washable, as are the inner and outer body of your mascot (consult your care manual to be certain). While this can be done yourself, we again recommend professional cleaning services for best results.
If you do decide to go the do it yourself route, opt for a washing machine that does not have a central agitator and take the following steps:
Disassemble component pieces of your mascot costume.
Wash your pieces in cold water on a gentle cycle.
Allow the pieces to air dry – DO NOT USE A DRYER.
Repair
Your custom mascot is well constructed but can experience wear from age and use. Minor repairs, like seam splits and small tears, can be managed as you see fit. However, complex repairs, such as foam tears or eye damage, should always be undertaken by a professional.
If you have any cleaning, care or repair questions, please get in touch with BAM Mascots today and we would be happy to assist in any way we can.