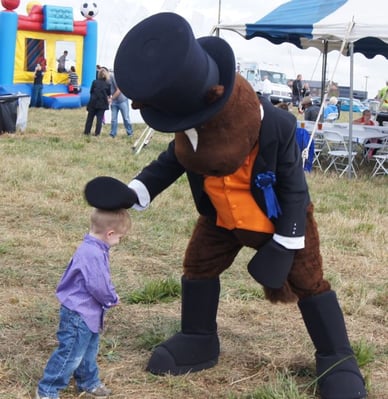 Your mascot is the star of the show. Whether it be at a sporting event, trade show or community event, eyes are always on your mascot. Keep it looking as pristine as possible to give a positive impression of your brand. You want to be sure that your mascot does not fall short of their fans' expectations.
BAM Mascots custom costumes are created for professional use, known for quality construction and durable components, but just like other special clothing such as parade uniforms, the costume will need periodic cleaning and small repairs over the years.
Here are three things to monitor to determine if your mascot costume needs a little TLC.
1. Is the mascot costume stained or dirty?
Your mascot is constantly interacting with people and being active, so it is going to get dirty over time. For example, with all of the hand-shaking, hugs and high-fives that your mascot is giving, the gloves are probably the first part of the costume to get dirty. To not get caught with dirty gloves, you may want to have a few extras to rotate through, and machine wash them when needed. Whether your mascot performs inside or outdoors, feet are the next part of the costume that need special cleaning attention. Having an extra pair of feet means you can exchange a set while you clean one pair. Professional cleaning is recommended to keep feet bright and sturdy. Follow the mascot care instructions and you'll ensure that your mascot is looking its best, ready to delight audiences and pose for photos.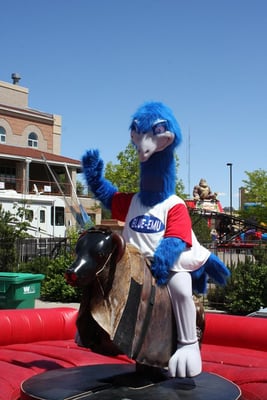 2. Is there an odor?
Meeting a mascot is a personal connection to your team or brand - and you want the focus to be on the visual experience. If your mascot smells a bit like the team's locker room it's a good indicator that your costume needs some freshening up. Preventing odors is the best way to keep your suit fresh.
Ventilation is always a consideration in the design of our mascot costumes, because our costumes are made for professional use. They are not disposable or used one season and then replaced. Some mascot performers are very active and their routine can be quite a work-out. We advise customers to wipe down and air-out their costumes after each performance. Keeping the mascot suit dry will help prevent mildew and the resulting unpleasant odor. Depending on how your mascot is used, you should adjust the frequency of cleaning to keep it smelling fresh. Our mascot costumes will last many years with proper care.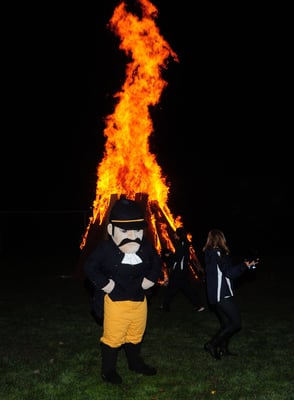 3. Rips and Tears
If you notice any rips or tears in your mascot costume, be sure to get it repaired as soon as possible. Prolonging repairs could result in more damage. Minor repairs, such as seam splits or tears can be repaired at your discretion, and we're happy to help with instructions. If there are any repairs that you would like us to take care of, such as foam tears or eye damage, please feel free to email or call us.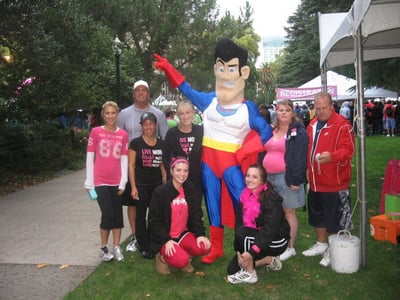 Your custom mascot is an ambassador of your organization, and you want it to look as good as the day you excitedly unpacked it. Regular cleaning, and fixing any issues as they occur, is key for a long life-span for your mascot costume, and a mascot that continues to draw crowds and impress fans.
The BAM Mascots team blends creativity with manufacturing excellence to create an innovative, high-quality mascot for your school, sports team or organization. With more than 25 years experience in mascot design and manufacturing, and hundreds of mascots in our portfolio, the BAM team has the knowledge and skills to bring your dream mascot to life. Contact us today at 1-877-858-4226 to get started!