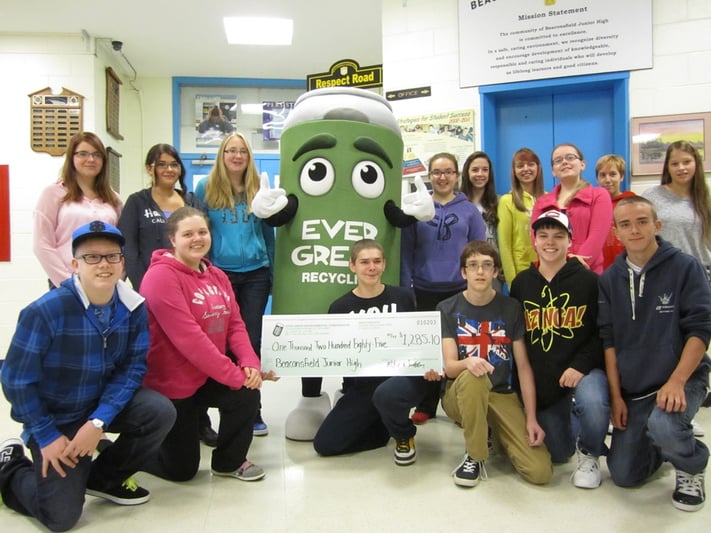 April is Earth Month and this year the focus is environmental and climate literacy! The goal of this year's campaign is to help individuals promote environmental protection and help make our earth more sustainable.
Over the years, we have had the opportunity to work with some pretty incredible organizations, including those that are focused on environmental sustainability. Mascots are a great way to promote environmental initiatives as they get people more engaged with the cause and help promote brand awareness!
This Earth Month, we would like to share one of our Mascots whose organization is focused on making the earth a healthier and more sustainable place!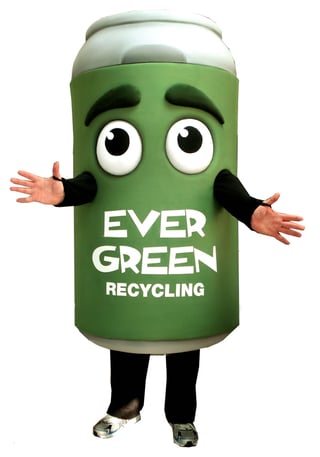 Eddie Ever Green from Ever Green Recycling
Ever Green Recycling is a non-profit organization that started off teaching individuals recovering from mental illnesses, how to recycle. They've grown immensely and they now run four recycling facilities, helping advance environmental products, services and practices. They also continue to support individuals with mental illnesses, helping them find and maintain meaningful employment in the community.
Their Mascot mascot, Eddie Ever Green, is one of the newest members of the Ever Green Recycling family. He is a large green can who is outgoing, enthusiastic and always up for meeting new people. His main goal is to spread awareness about recycling and to help make environmental sustainability fun!
Ever Green Recycling has done a great job promoting Eddie Ever Green to help raise awareness for their cause, and Eddie is a great example of how effective Mascots can be!
From the day Eddie arrived, Ever Green Recycling got the community involved by holding a naming contest. Eddie, who at the time did not have a name, approached local students and asked them to help him find his new name. By the time the contest closed, there were over 700 names submitted from 22 schools!


That is what we call community engagement! Ever Green Recycling also created a page dedicated to Eddie, on their website, that offers tons of great photos, a back story and a list of events he has participated in!
If you would like to find out how you can create a mascot to help promote your cause, contact us today! We would love to help you bring your creation to life!
The BAM Mascots team blends creativity with manufacturing excellence to create an innovative, high-quality mascot for your school, sports team or organization. With more than 25 years experience in mascot design and manufacturing, and hundreds of mascots in our portfolio, the BAM team has the knowledge and skills to bring your dream mascot to life. Contact us today at 1-877-858-4226 to get started!