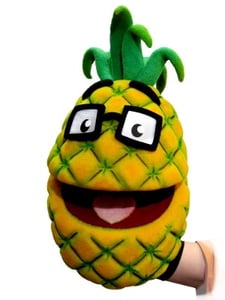 Children's TV and live theatre often includes full-sized costumed characters to entertain and engage a young audience. Our custom mascot costumes are designed to capture attention and enthrall fans - whether at a sports venue, community event, or through the media of television.
Colourful fantasy or animal characters attract instant attention from children in a way that a real person can not. A fixed friendly expression allows children to focus and watch a character without having to read quick changing looks. The colourful & soft fur is inviting and reminds children of familiar soft toys.
Pre-school programming often contains another type of children's entertainment, puppetry. Puppets have the same attention-grabbing features of full-sized mascots, but the smaller size can be especially attractive to younger audiences and more intimate venues.
Puppets have been helping to tell stories for thousands of years. Some forms of puppetry are thought to have originated as far back as 3,000 B.C., making it one of the oldest forms of performance art. Today there are different techniques used to animate the character. Live-hand puppets are larger than the hand puppets you see in toy stores, and controlled by 2 people. Rod-arm puppets can be operated by one puppeteer. Both of these techniques were used in perhaps the most famous puppet show, The Muppets.
Did you know that BAM Mascots makes custom-made puppets? BAM can create a custom-made puppet to act as a side-kick to your full-sized mascot, or we could create a miniature of your mascot in puppet form.
Coqui the Chef is an example. BAM Mascots created Coqui the Chef as a walk-about character for an organization teaching children about healthy food. We also created a puppet version of Coqui for studio cooking classes.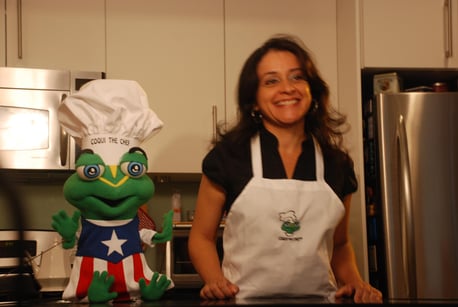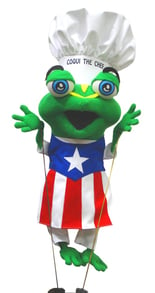 Here are some puppets we created for Niyo Park, a children's TV program featuring six multi-coloured furry animals (3 full sized mascots and 3 rabbit puppets). The show also starred a "Wise Pineapple" puppet.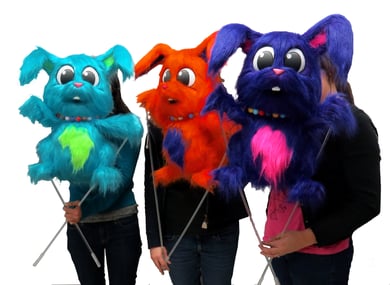 If you are considering a puppet as an addition to your mascot marketing or need a custom-made puppet for live performances or TV, give us a call to discuss your idea. We'd love to hear from you.