When Tania Lopez started her journey promoting healthy eating and nutrition to children and families in the Bronx, she had no idea it would take her on such a fabulous adventure.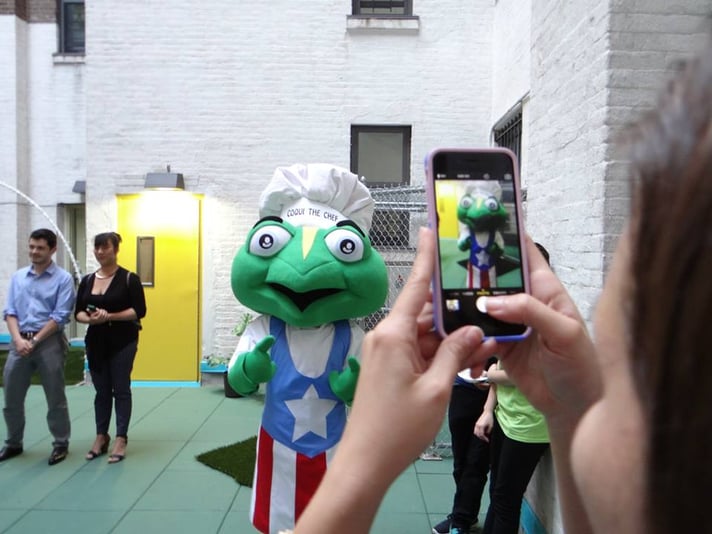 With the idea of encouraging discourse around healthy eating and nutrition, Tania took to social media. She created a persona, Coqui The Chef, ( pronounced KOH-kee), based on a species of small frogs located in Puerto Rico. The coquis are named for the sound they make, a singing "Coqui, Coqui" at night. Tania created Coqui with the idea that healthy eating needed a child-friendly mascot.
"We have mascots for a lot of the unhealthy food, but where's the mascot for healthy food? I kept looking but i didn't find anything..."
Coqui The Chef quickly became well known via various media stations, such as; ABC's The Chew, TLC's What Not To Wear, The Bronx News Channel 12, New York WPIX Channel 11 and The New York Daily News, Radio WNYC and more! Tania says that the media explosion and the public's natural affinity for Coqui, was definitely one of the most unexpected benefits to having a mascot.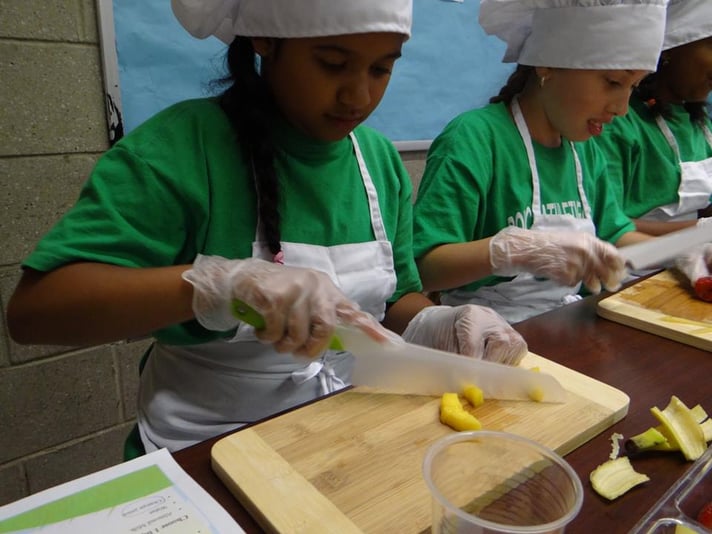 Coqui is fantastic at engaging every audience, and draws in children and adults alike. Tania holds cooking classes, workshops, and parties to promote nutrition and healthy eating. She knew that bringing Coqui to life, and having him present at these workshops and events, would inspire and engage the participants. Just watching the children in her classes and workshops, you can see a spark of something - an interest in what might otherwise seem mundane or unimportant to them. This is why mascots are paramount in the effort to engage, educate, and inspire both children and adults.
In our new ebook, you can read about Tania and Coqui's adventure, as well as learn about all the benefits that come with adding a mascot to your business. Tania used a custom mascot to engage children and take her organization to new heights, and now you can follow the same path with your own unique mascot character!
Find out how Tania used Coqui to engage her audience
Learn the top 7 benefits of having a custom mascot for your business
Find out how YOU can use a mascot to gain media exposure for your cause
Learn some mascot performing tips from Tania & BAM
Get the whole story by downloading our FREE eBook!
If you are looking to create a mascot for your school, team, or business, get a quote today and we can help you make a lasting impact with a custom mascot costume!