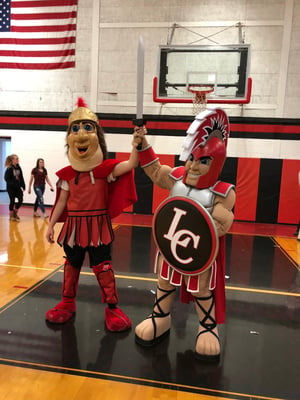 Mascots have been champions of student engagement for decades, and they are an
important part of a school's identity
.
In time, a well-loved school mascot needs a refresh to breathe some new life into the character. This is exactly what happened earlier this year in Lake City, Michigan.
Lake City High School was in need of a revamped mascot. It was time to retire the long-serving Trojan and welcome the Trojan 2.0!
The Lake City school mascot was 27 years of age, had seen countless games, inspired thousands of young students and athletes, and was finally ready for a comfortable seat on the sidelines. To mark the event, the school hosted a passing of the torch ceremony to welcome the new mascot, and bid farewell to the old Trojan. Parents, students and staff cheered for the long-standing representative of the Lake City Area Schools for the final time.
The original school mascot was sponsored by Classic Chevrolet North, who were praised by the school and the Lake City Area Chamber of Commerce for their 'never-ending love & devotion to our town", a gift and a strong community relationship that will not be forgotten.
Terry from Classic Chevrolet had a short but inspiring speech, "we had an idea, and when you work really hard on an idea and get a lot of people to help you, there's nothing you can't do. We have a surprise for ya… You're getting a new mascot!"
Terry praised the recent efforts of the Trojan teams, and said that Classic Chevrolet wanted to give the school a mascot that really showcased their evolution and the new heights they had reached. The new Trojan mascot got an overwhelmingly positive response from everyone during the reveal. I think you'll agree, our BAM mascot designers created a fabulous new Trojan character.
To check out the full video click the link below: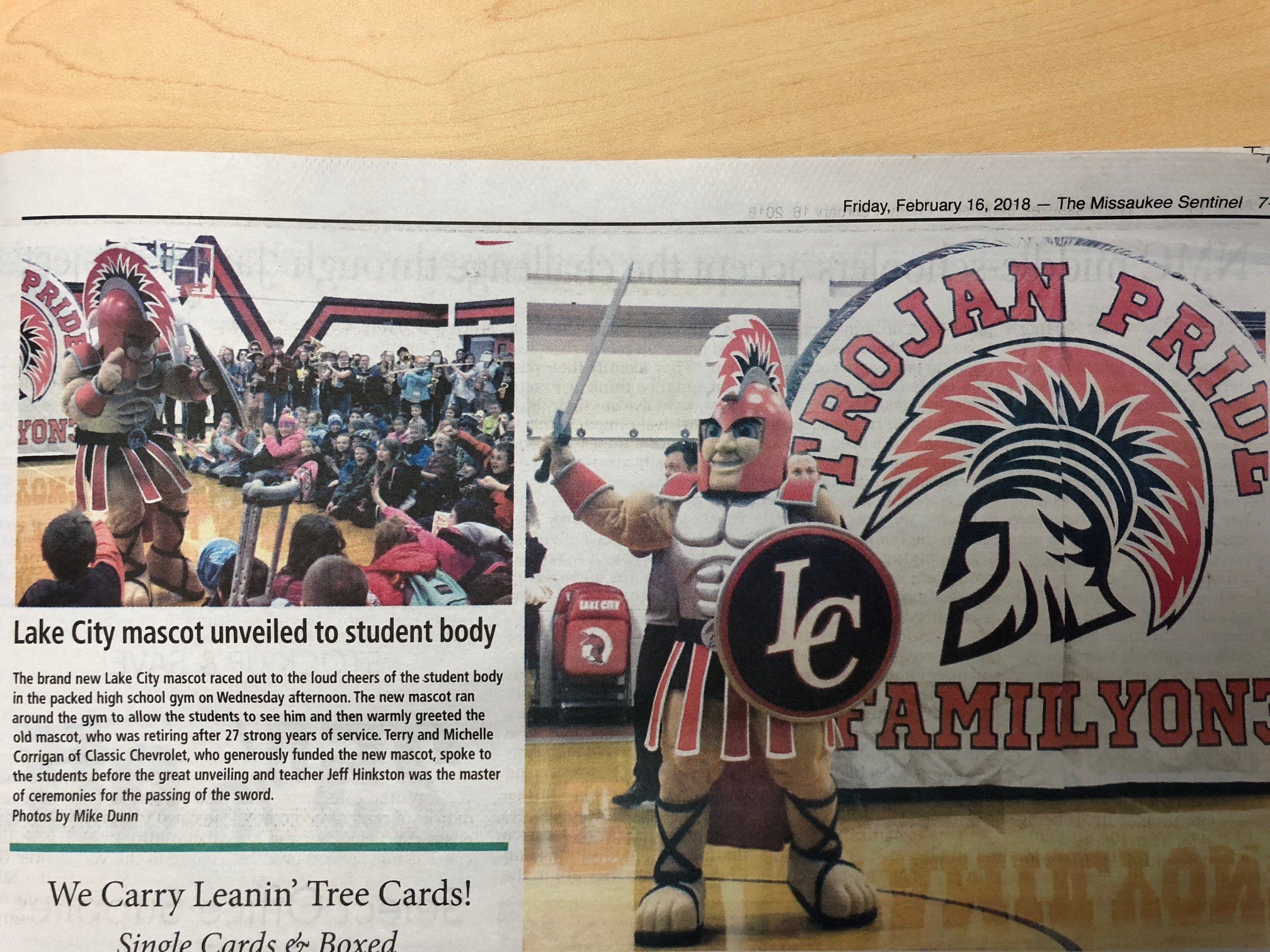 ---
If you are ready to create a new custom mascot from scratch, or would like to discuss updating your school's current mascot, contact us today!
At
BAM! Mascots
we can help you from concept to creation with our expert team of staff making sure we create exactly what you envisioned! We look forward to hearing from you!