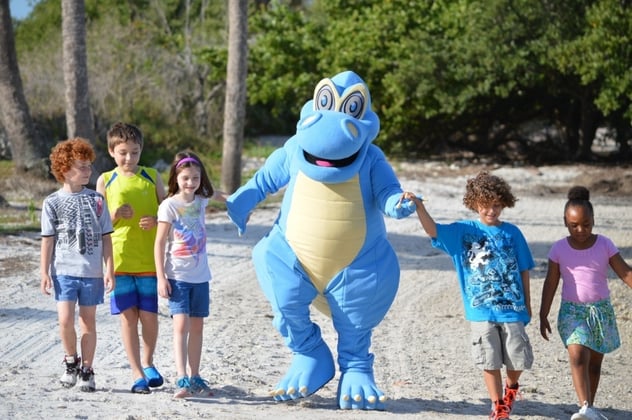 Mascots are tons of fun! They make you laugh, they work hard to entertain you, and they are a step outside basic marketing tactics. Mascots are a great way to make your brand stand out, and fans and consumers love them.
If you are considering getting a mascot for your school, company or not-for-profit, we highly recommend it. Mascots offer many great benefits to boost your marketing efforts. Here are 5!
1. Mascots Increase Brand Awareness
Mascots are memorable, helping your brand become more recognizable. Whether you are trying to fill a stadium, increase sales, or raise awareness, an outgoing and likeable mascot is exactly what you need. They will not only get attention; they will engage your audience to keep your brand top of mind.
The Casey Cares Kite does a great job keeping families, with critically ill children, in high spirits at events, while making the experience even more memorable with its fun personality and. Mascots are larger-than-life characters that can engage in a way that no one else can, making them a memorable addition for any organization. Find out more about this colourful and eye-catching mascot on their website.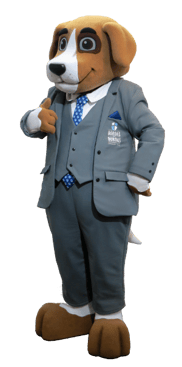 2. Mascots Create a Positive Image
Building trust and loyalty is becoming more and more difficult for many organizations. A mascot is a great way to change that. Mascots are engaging and exemplify your brand's personality. This makes it easier for your fans and customers to understand what you really represent, which helps build stronger relationships.
A great example of a mascot who created a positive image for a company is Bordas & Bordas Attorneys, PLLC's Legal Beagle.
Going by the name Justice, the Legal Beagle was created to reach out to youth in local communities about anti-bullying and fair play. Not only does this help raise awareness about an important issue, it shows that Bordas & Bordas Attorneys care about their community. Find out more about Justice here!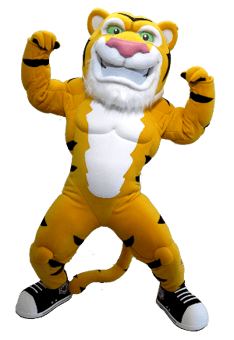 3. Mascots Are Hard to Ignore
It is hard not to smile at a mascot. With their entertaining personalities and opportunities for photo shoots with fans, it is hard for anybody to simply move past them. As a result, people are more likely to stop and talk to you and your mascot, to hear what you have to say. So, if you are having a hard time catching your target's eye, and stopping walk-by traffic, you could definitely use a mascot!
Stripes, the Hamilton Tiger-Cats CFL Football Team mascot, is a perfect example of a mascot that is hard to ignore! He is always ready to interact with fans in big and exciting ways, which ensures he draws fans and provides high quality entertainment! Find out more about Stripes here.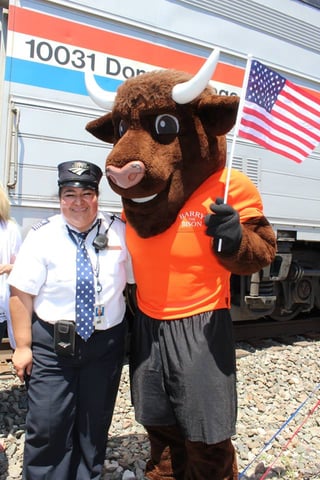 4. Mascots Help You Control Perceptions
Having celebrities and athletes represent your brand offers similar benefits to your company as a mascot would. The problem is that these types of spokespeople may fall out of popularity, and sometimes act in a way that hurts your brand, even when they are no longer representing it. With a mascot, you can control their story and you don't have to worry about them getting into a negative situation, during off hours.
One example of a mascot with a great background story is Barry the Bison from the Wichita City's Parks and Recreation Department. Barry has an engaging story that incorporates the culture, history, and natural beauty of Kansas and Wichita, as well as his relationship with his grandpa, which highlights family values.
By creating a positive backstory and having Barry act in a way that represents his beliefs, values and history, Wichita City can depend on Barry for positive publicity.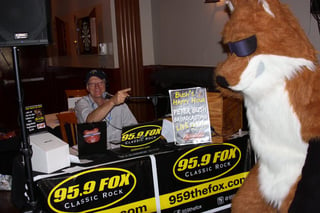 5. Mascots Improve Employee Morale
We have been really focused on how mascots help engage your customers and fans, but the truth is, mascots are just as engaging to your employees! Mascots can lift their teammates' spirits and help make any task more fun. As a result, your employees will be more positive and even more productive!
95.9 Fox FM's mascot attends events and special occasions with the radio show hosts. Not only does he do a great job engaging with fans and attendees, he also ensures that the hosts have just as much fun!
Most organizations, small or large, can benefit from a mascot. Whether you are trying to increase school spirit, improve revenues, or raise awareness, a mascot can set your brand apart and increase fan engagement.
If you are interested creating your very own custom mascot to help improve your business strategy, please contact us at BAM Mascots. We can't wait to help you create the mascot you have always wanted.