Down - Set - Hut - "Stripes", the new mascot of the Hamilton Tiger-Cats Football team, came ready to play on the CFL field in July, 2015.
Our BAM Mascot team was thrilled to work on the re-design of "Stripes" and to deliver to the high quality standards and features needed for a hard-working professional mascot. Not only does "Stripes" look great, the costume will stand up to all the jumping, stretching, running, and hugging an active Tiger-Cat is expected to do!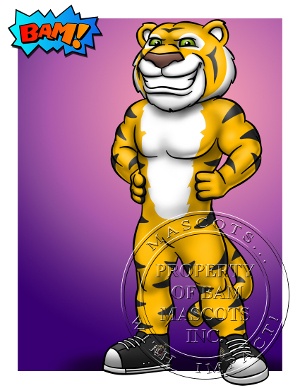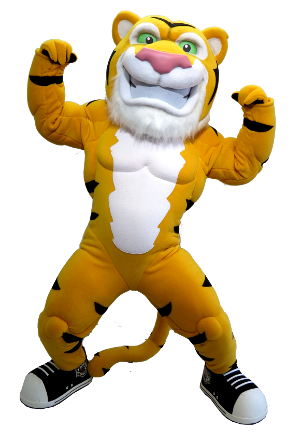 I think you'll enjoy this "reveal video" produced by the Hamilton Tiger-Cats Football franchise to launch the new "Stripes". He really looks fit and ready to go!!
It didn't take the new "Stripes" long to get involved in community events. Here he is making a public appearance for a children's camp.
(Twitter: Stripes paid a visit to some campers at @TimHortons children's camp in St. George today! @CFLCommunity)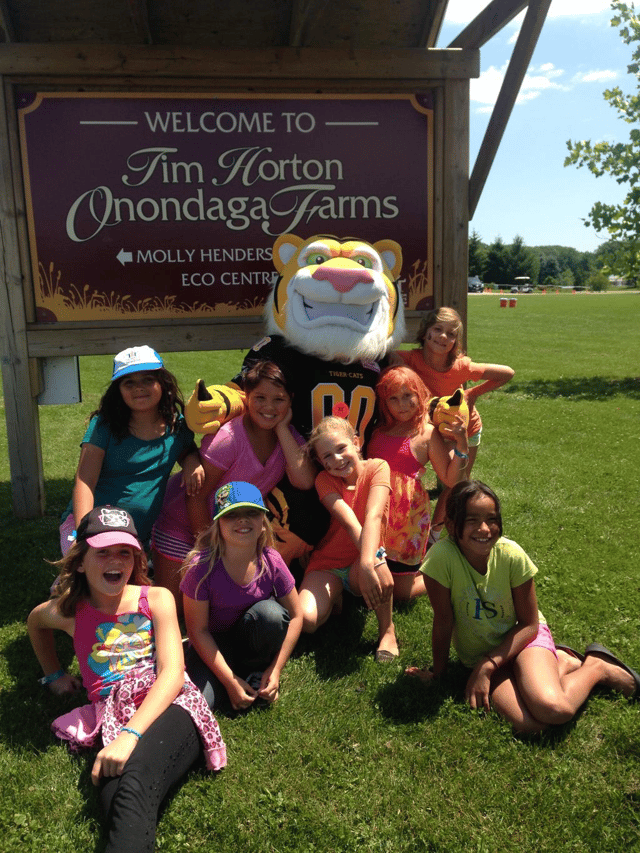 The mascot is always ready to interact with Tiger-Cat fans - especially those with whiskers. "Stripes and a young Ticats fan share a special moment during the team's home win over the Winnipeg Blue Bombers. (photo credit: Brandon Taylor/Hamilton Tiger-Cats)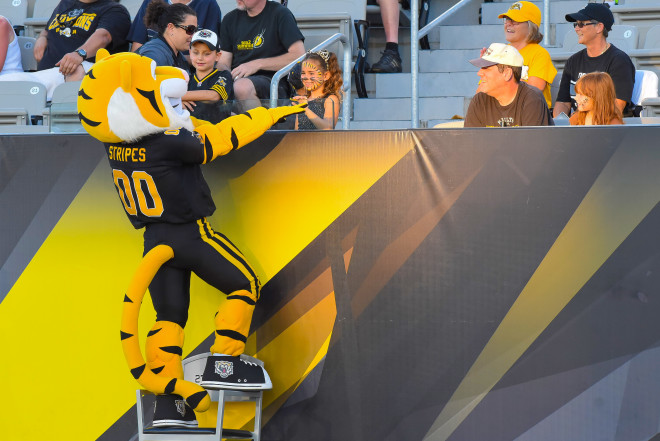 Working with the Hamilton Tiger-Cats was an exciting project and we're really proud of "Stripes". Mascots are an important member of a professional sports team roster, with activities on and off the field, and we know "Stripes' will delight fans and help cheer on the Hamilton CFL team for years to come.