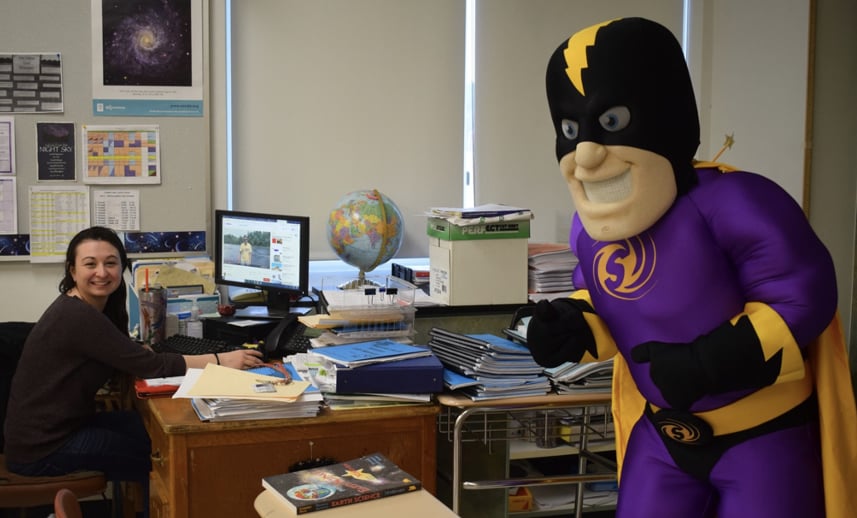 With communities in lock-down and educational facilities being closed for the time being, many schools are looking for ways to connect with students virtually and send positive messages.
If you're in that situation, don't let your mascot sit on the sidelines! Students already associate their mascot with happy events, humorous moments and feelings of belonging. Mascots are a perfect way to reach out to students who are in isolation and make everyone feel connected to their school community again.
We'd like to share one example of how a school in New York engaged with students remotely by holding a virtual spirit week.
Unadilla Valley Central School District held their first Storm Virtual Spirit week last month. Students were invited to participate and share content on social media using the event hashtag #UVSpirit2020. Each day had a different theme, and the staff came up with some really creative, fun ideas.

Motivational Monday: students were asked to share a motivational quote, video or message on the school's Facebook page.
Virtual Tourist Tuesday: students were encouraged to research and explore a destination using internet websites, photos and videos.
Fort Friday: who doesn't like to build a fort! Students built forts in their homes and staff built a box castle at the school (social distancing protocols in place).
Unadilla's mascot, created by BAM, is called Storm Guy. He was a colourful helper during Spirit Week, and led the big reveal of the school's box castle.
Bob Mackey, superintendentcomma shared this Facebook post of Storm and sent us a note. "We built a castle in the secondary commons area where the students normally hang out and had some fun with it! We love our 'Storm Guy'!"period Here's a video of Storm leading the way to the castle, down the corridor of the empty school building.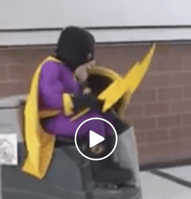 Although mascots are 'social animals', they can perform at all kinds of virtual events and engage audiences, young and old in light-hearted fun. If you are planning to unleash your mascot from storage and stage a virtual event, then social media is the ideal forum to use.
Here are some previous BAM Blogs offering tips for using social media with your mascot.