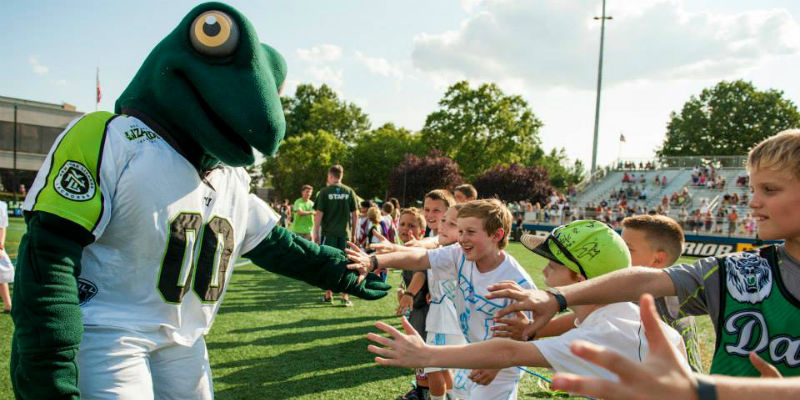 Twitter is a great place to get relevant and in-the-moment information about the things that interest you. That's why for businesses - especially those in the sports, fashion, telecom, travel, hospitality and retail industries - it's a great outlet to reach their target audiences, show off their expertise and develop relationships with customers and fans.
The problem is, when communicating on Twitter (or any social media platform for that matter), it can be hard for a business to develop a strategy that is fun and engaging.
Mascot marketing can be a great solution for adding personality to your social strategy and engaging followers. Plus, it is very easy to start using.
Creating an account
Creating your Twitter account is pretty straight-forward. Just enter your name, number, email address and password and you are ready to go. Note, this information is editable once the account is created.
Once you have created your account, you will have to set up your profile. Your Twitter profile lets people know who you are and what you are about. To ensure your profile is complete and that you can truly create a successful mascot marketing Twitter strategy, you will want to consider the following tips :
1 - Your Twitter handle (@name)
Your Twitter handle is what people use to interact directly with you. It will become part of your social identity. Your Twitter handle can include up to 15 characters and should help people quickly find your custom mascot. Your best choice will likely be your mascot's name, but it could also be the name of your company or sports team.
Remember, you handle should be the same across all channels - this makes it easier for fans to find and interact with you on different social platforms.
2 - Your profile picture
Your profile picture will be included in every one of your posts so you will want to make it count. Take a fun headshot of your mascot, and include any props or logos that make them easy to identify!
3 - Your bio
You have 140 characters to tell people about your mascot. You can talk about who they represent, their favourite things and their pastimes. Make the description fun and personable.
4 - Your banner image
Your banner image is another way for you to show your mascot's personality visually. Perhaps it is a picture of them cheering in a crowd at a sporting event. Maybe they are interacting with the public. Or maybe you want to show off the place where they hang out - whether it is a school, stadium or business. Whatever you choose, make sure the picture is engaging and relates back to your mascot.
Posting on Twitter
Once you have made you mascot's Twitter account, it is time to get posting. Take photos of your mascot in different situations – meeting with customers, interacting with employees, trying out products, etc. Post about upcoming events, share news and ask questions to get your fans engaged with your mascot's story and most importantly your brand.
Make your character come to life by making your Tweets sound as if they are coming from your mascot.
Don't have a mascot to create a Twitter account for? Contact us today.