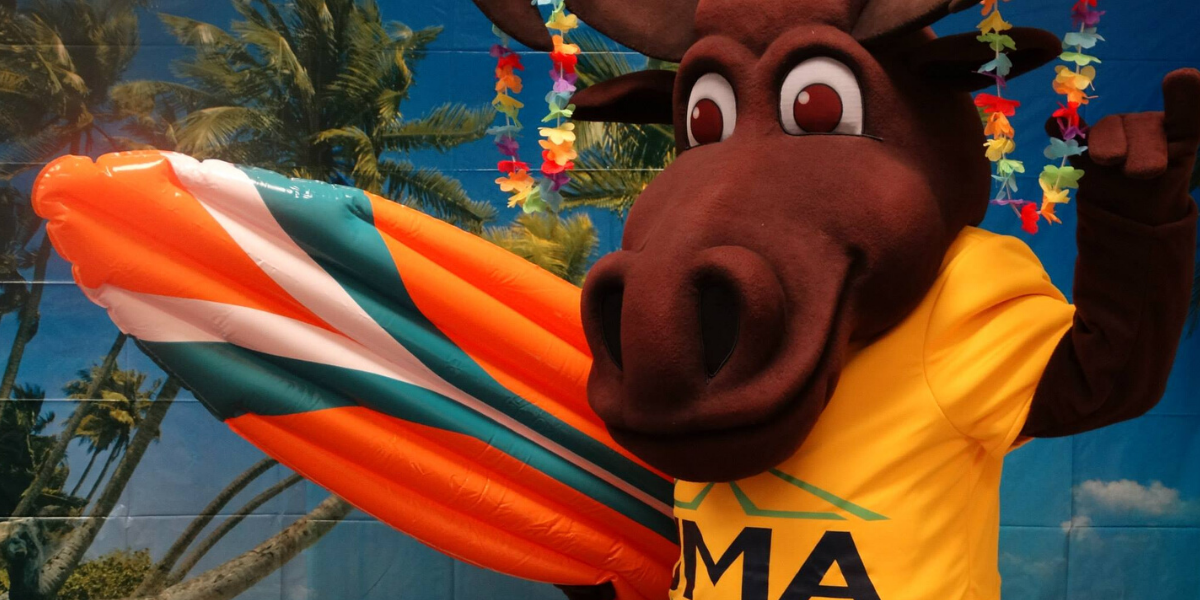 Mascot marketing is a great way to strengthen your brand identity and ensure that your customers remember your company and product.
By using your custom mascot costume in your marketing strategy, you will be able to personify your business through a recognizable character. This has a number of benefits for your company, including making it easier for customers to identify and remember your brand, increased customer engagement, new revenue streams, better sales figures and much more.
But what happens when your business doesn't have the money to invest in new mascot marketing initiatives? Most small businesses will have periods where they need to tighten their belts - innovative marketing ideas can help them get through these leaner times.
Thankfully, there are plenty of ways you can use your mascot to market your brand on a budget. BAM Mascots has listed four key ways here:
1 - Use your mascot on your social channels
Did you know that you can use mascots to boost your brand profile online, by adding them to your social media strategy? In fact, studies have shown that brand mascots resonate with customers when used on social media, inspiring them to engage in conversation and share content.
In fact, according to a study from Synthesio, they are more effective than expensive celebrity influencers. The study monitored social media buzz generated by both celebrity spokespeople and brand mascots. It found that mascots, on average, contributed to a much higher percentage of that brand's buzz on social media.
Celebrity endorsers were found to contribute to 3.19 percent or less of a brand's buzz, while mascot endorsers ranked far higher. It found that the Pillsbury Doughboy contributed to 22.14 percent of their brand buzz, the Aflac Duck scored 11.82 percent, Flo from Progressive captured 6.85 percent, and the GEICO Gecko generated 6.15 percent.
Read our blog, 'Ideas to Increase Your Mascot's Social Media Engagement', for ideas on how you can use your mascot on social media channels to promote your brand.
2 - Attend community events
If your business is local, bring your mascot costume along to community events - even if they are virtual! Not only will this show your community that your brand cares about those living in its local area, it will allow you to engage with potential customers and educate them about your brand.
These events could include anything from showing support to a local charity fundraiser, openings for local businesses or public spaces, surprise visits to markets and care homes or educational visits to schools. All of these appearances are virtually free for your mascot to attend and are a great way to get your brand name out in the community.
3 - Align your mascot into your entire marketing strategy
A large number of organizations keep their marketing strategy and their mascot separate. They use their mascot for attending events and the odd social media post, but not in their overall branding. Aligning your mascot into your organization's entire marketing strategy will help strengthen your brand identity and ensure customers remember you.
You can do this by adding your mascot into your brand logo, using mascot graphics across your website, incorporating your mascot into your customer service program (perhaps customers on your website's chatbot are speaking to your mascot?), sending emails to customers from your mascot and much more.
4 - Run a contest with your customers
Word-of-mouth is a huge generator of new revenue for businesses, and your online marketing strategy is a fantastic way to build excitement among your customers. Have you considered running a contest for your existing and potential customers? You can do this fairly affordably, just make sure you aren't spending too much money on the winning prize.
Use social media to increase buzz for your mascot contest. A competition where you ask people in your community to pose for a photo with your mascot and post it on social media can be a great way to make the most of influencer marketing. The more people who get involved, the more others become aware and get involved too.
If you want to hear about more ways you can affordably use your mascot to drive your marketing strategy, or simply want to enquire about the process of creating your very own mascot, contact BAM Mascots today. We have years' of experience creating innovative, high-quality mascot costumes.