Mascots bring numerous benefits to an organization, business, or sports team - increased engagement with your fans, opportunities to educate an audience, plus opportunities to promote your product or brand and get noticed by the media. But did you know that you can extend your reach and possibly even create additional revenue using your mascot?
Feature Your Mascot on Promotional Items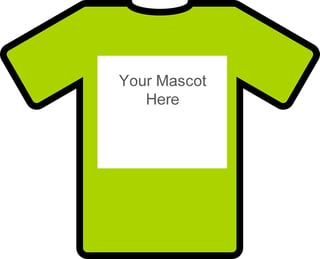 Promotional materials such as t-shirts, hats, and other apparel, mugs, stickers etc., can all be printed featuring your mascot's photograph or concept drawing. Use them for giveaways, or sell them at local shops or at games and events. Fans are often looking for a take home souvenir so why not add mascot items to your range of team branded items?
Another idea is to have plush versions of your mascot made to sell. Children love mascots. If you sell small plush versions, you can ensure that the children who adore your mascot can take something home with them.
Not only can promotional products increase engagement and provide additional revenue, but your fans become ambassadors when they wear your apparel or use the mascot-branded water bottle or coffee cup.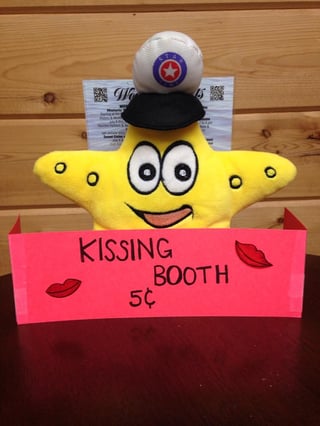 Another great benefit of having promotional materials created is that they can be used in campaigns on social media. For example, you could engage younger audiences by having the plush version of your mascot get into mischief and share photographs on social media, just like the Starline Skipper Starfish (read our previous blog on Skipper to learn more about how to use your mascot on Facebook!).
You could also play games with your audience, for example, holding a scavenger hunt for your promotional products around your community. Or ask fans to take selfies with the branded items (e.g. wearing your shirts or hats) and create a unique hashtag they can use to participate in your campaign.
There are so many ways you can use branded promotional material with your mascot's image to further engage and delight your audience.
Be creative with your mascot and you'll find different ways you can enhance your brand and attract a wider more engaged audience!
The BAM Mascots team blends creativity with manufacturing excellence to create an innovative, high-quality mascot for your school, team or organization. With more than 25 years experience in mascot design and manufacturing, and hundreds of mascots in our portfolio, the BAM team has the knowledge and skills to bring your dream mascot to life. Contact us today at 1-877-858-4226 to get started!