Last month was Autism Awareness Month. Autism is a lifelong developmental disorder that affects socialization and communication skills, as well as how an individual perceives the world around them.
We feel fortunate to have worked with Families for Autism Support and Awareness, to create a mascot designed to raise awareness about autism, and engage families affected by autism.
One out of sixty-six individuals suffer from autism and many organizations and groups, such as the Families for Autism Support and Awareness (FFASAA), are trying to help people affected by autism connect and support one another.
Families for Autism Support and Awareness
has been around for 16 years, originally created to fill a void in Laredo, Texas. While many people knew that autism existed, few were knowledgeable enough to help support those affected by it. Today, awareness in Laredo and the surrounding communities has grown, and this is likely due to the incredible work of the FFASAA.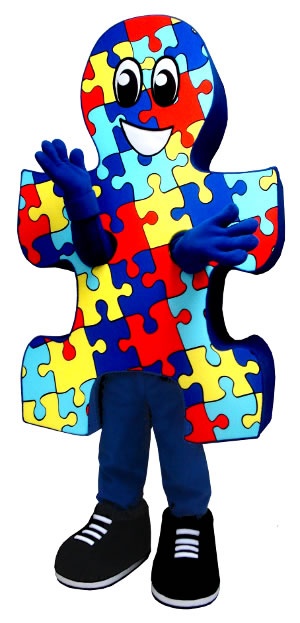 The FFASAA wanted a mascot easily identifiable with their organization that would help spread the message and engage those affected by autism. They approached BAM to create a puzzle piece mascot, incorporating the multi-coloured puzzle shapes that are used in their logo. Puzzle pieces have represented autism for many years, symbolizing the complexity of autism and the diversity of the individuals affected.
The organization holds monthly meetings where groups support each other, sharing stories and discussing strategies. They also hold events to advocate for autism and provide a place where families affected by autism can meet and have fun.
The Puzzle Piece Mascot we created is often present at these events. The mascot engages with families and creates an enjoyable environment. Their mascot is fun-loving, outgoing, and loves to interact with families, as well as children.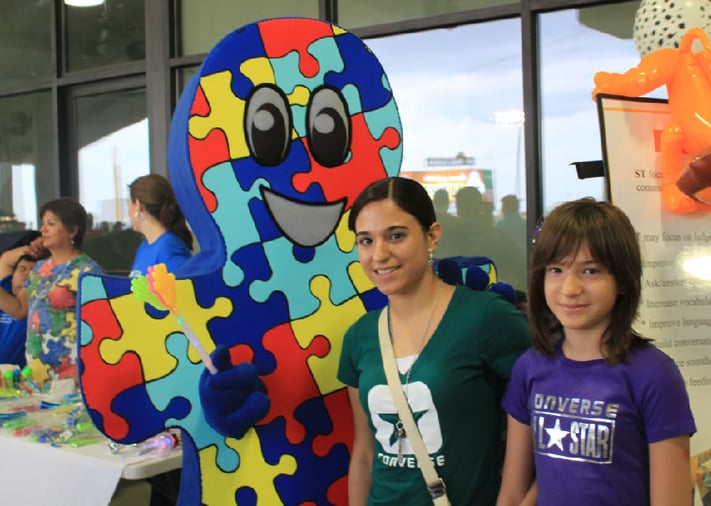 Mascots are larger-than-life characters that can engage in a way that no one else can. They are
perfect for organizations
, like Families for Autism Support and Awareness, who are trying to get families involved and help children connect with their community.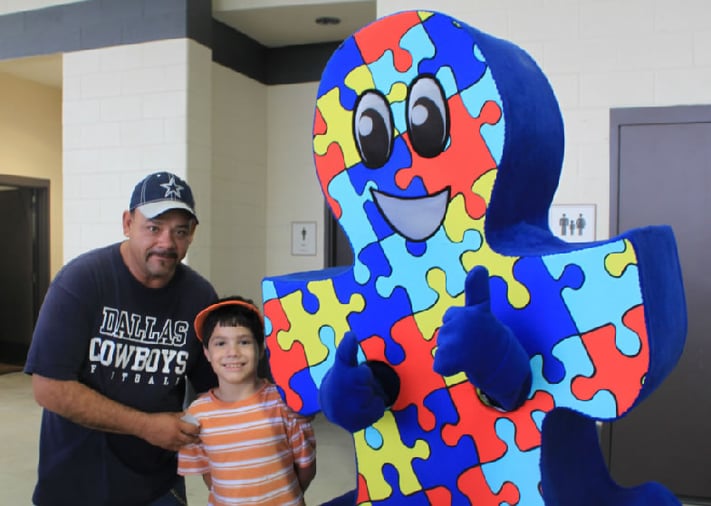 If you would like to find out more about creating a mascot for your organization,
contact us
today! We'll bring your mascot dreams from concept to creation!