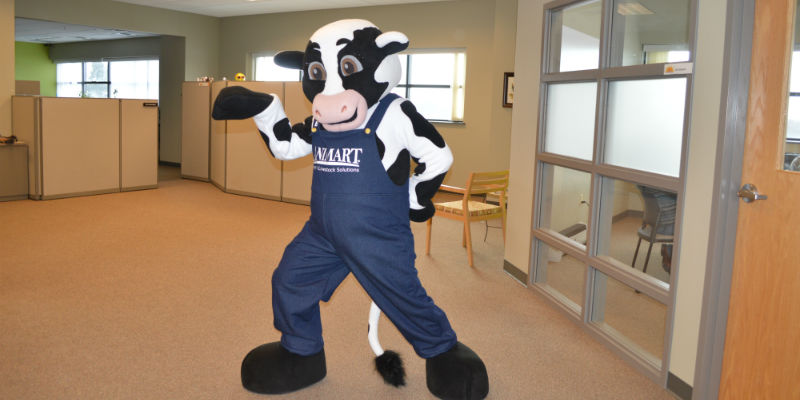 Are you looking to boost revenue streams for your small to medium-sized organization? Have you considered optimizing the use of your company's custom mascot to sell branded merchandise and drive your profitability?
Mascot marketing can bring your organization a range of benefits. Through the use of a mascot your company will strengthen brand recognition, increase brand awareness, improve customer engagement, create a more detailed brand story and access a wide range of marketing initiatives that simply weren't an option to you before you had a mascot.
Your company is likely already realizing significant benefits from your current mascot marketing strategy, but there's probably more you can be doing to optimize branded-mascot merchandise and directly improve how profitable your business is.
To help, BAM Mascots has listed the top four ways you can boost your organization's revenue streams through mascot merchandise.
1 - Sell promotional materials
If you're looking for a way to turn your custom mascot into a real money maker, there's no better way than designing your own mascot-branded merchandise. Promotional materials such as t-shirts, hats, mugs, stickers and other items of clothing can all be designed with your mascot appearing on them.
Whether you are a sporting event or private company, mascot merchandise gives you the opportunity to create a new revenue stream while also engaging with your customers or fans. You can sell these in your club store, on your website or partner with local retailers.
2 - Design plush toys
Want to take mascot merchandise one step further? Then why not transform your custom-designed mascot into its very own plush toy. As with other merchandise items, you can sell these toys across a range of online and physical stores and improve the profitability of your company.
The use of plush toys is best reserved for organizations that have children as fans, such as sports teams or children toy stores. Children love both mascots and plush toys, so why not combine that together to sell your company's very own plush toy.
3 - Use your mascot merchandise to improve your digital presence
A social media marketing strategy is increasingly important for organizations that are now operating in an increasingly digital world. Mascots are a fantastic way to grow your brand's digital presence and engage with customers.
However, there's so much more you can be doing than just posting images of your mascot costume on Facebook. You can use promotional material and plush toys to run giveaways and other interactive games that drive sales. Alternatively, you can ask customers to take selfies with your branded items, encouraging others to buy merchandise or buy the products/services from your company.
4 - Giveaway merchandise at live events
Showcasing your mascot at live events is about so much more than encouraging support for your organization. In fact, your mascot can use events to really interact with your customers and encourage them to have more engagement with your brand.
Why not consider bringing along promotional material that you can give away to supporters or customers at your event. By encouraging your customers or fans to wear your mascot merchandise they will become ambassadors of your brand, which, in turn, will help drive future sales.
There are so many ways that you can use branded promotional material with your mascot's image to engage, communicate, and excite your audience. But, most importantly, mascot merchandise can help you create new revenue streams that make your company more profitable.
Do you have any questions about how you can use mascot merchandise as part of your marketing strategy, or simply want to enquire about designing a custom mascot? Contact the Bam Mascot's team of experts today. We would love to answer any questions you have.