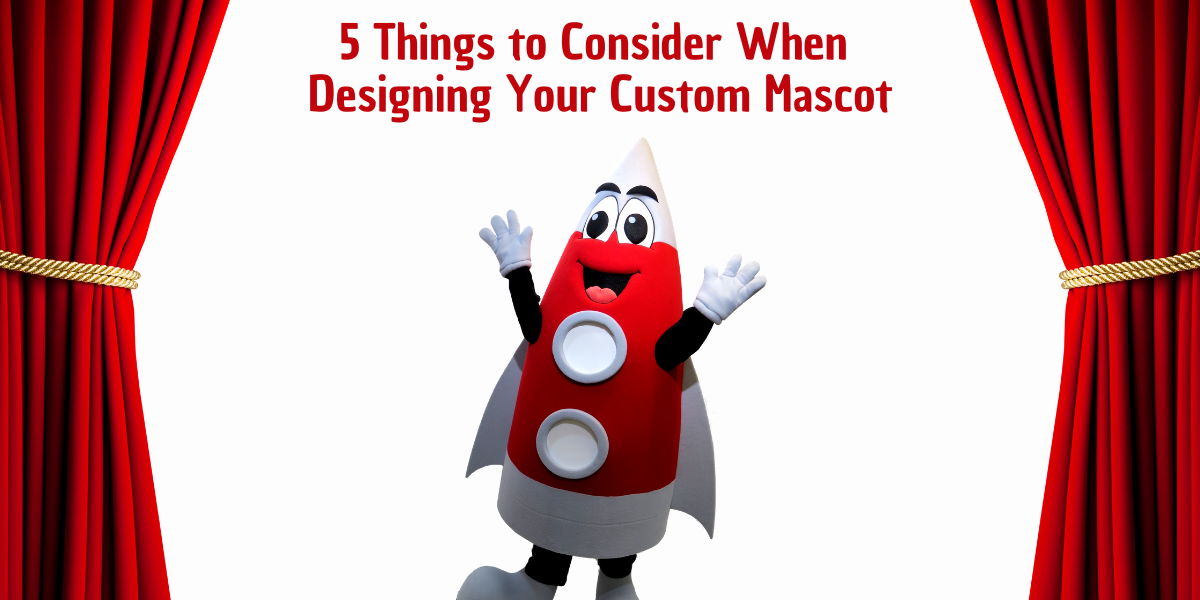 At some time or another you've probably come face to face with a mascot - maybe at a professional sporting event, trade show or even a high school pep rally. Those large joyful characters have become a huge part of an audience engagement and marketing strategy. There's an abundance of good reasons why many organizations are making use of mascot marketing.
Mascots are used by both local organizations and international brands (think the Michelin Man and The Laughing Cow). That's because creating well-thought-out mascot characters that represent your brand's values and ideals can have huge benefits.
Mascot marketing increases brand awareness, creates memorable experiences for audiences, improves customer loyalty, improves employee morale, creates a positive brand image, and opens up new revenue streams for your organization.
Does this sound like something you want to get in on? Behind every successful custom brand mascot is a process in which every part of its personality and physical appearance is carefully considered to make sure it perfectly represents the organization's values and brand message.
To help you get started designing your very own mascot, BAM Mascots has listed five of the most important things to consider before you get started.
#1 - What are your organization's values?
It's all well and good designing a fun mascot costume, but to be truly effective you need to make sure it perfectly represents your organization's values and ideals. Your mascot will be used to meet and greet your audience, to market your brand across digital platforms and to attend high-profile events. Your mascot is going to become the face of your brand.
That means you want to take the time to ensure your organization's core values are represented in both your mascot's costume, as well as its personality. Take your time to create a backstory for your mascot, giving it a truly unique personality.
#2 - Choose your mascot design
Once you've taken a step back to understand exactly what messages you want your brand mascot to portray, it's time to come up with an idea for your mascot design. Some brands may know exactly what they want while others won't know where to start - if you are unsure, reach out to your mascot design company and they should be willing to help.
For design, you have three main options - a person, an animal or an inanimate object. Your design choice should be heavily influenced by our first tip. If you are a small B2B brand you may want your mascot to represent a product you sell, while a sports team may want an animal that represents their team name.
Once you have chosen your overall mascot design, you can work on the smaller details that make it truly representative of your brand such as the colouring of the costume, the inclusion of logos or the addition of enhanced mascot features.
#3 - Take inspiration from others, but make your mascot unique
The entire purpose of a mascot is to ensure your organization stands out from others. If your mascot design is heavily influenced by another mascot then it's likely that you're not going to stand out from the crowd.
That's not to say you shouldn't take influence from other mascots at all, but just make sure to take that inspiration and turn it into an idea that is completely unique to your organization.
#4 - Make sure your costume is comfortable
Your mascot performer is going to be wearing the costume for long periods of time, working hard to excite, entertain and engage your audience. A mascot costume isn't just about appearance - it must also be wearable, durable and comfortable.
When designing your costume, keep in mind important factors such as performer vision, comfort, functionality and the longevity of the costume. Once you team up with a mascot design company, they will be able to design a comfortable mascot costume that's functional for the specific use you require.
#5 - Work with a trusted mascot design company
That leads us nicely into our last point. The most important aspect of mascot design is partnering with a mascot design company that you trust. You'll want to choose a company that is reliable, has a history of producing high-quality designs and, most importantly, works with you in a collaborative way to build a costume that fits your exact needs.
Want to learn how to choose the right mascot design company for your requirements? Read our blog, 'Tips That Will Ensure You Choose the Right Mascot Design Company', for some handy advice.
For more information on mascot design and how to build a mascot costume that perfectly represents the values of your organization, contact BAM Mascots today. Our team of mascot design experts would love to answer any questions that you might have.