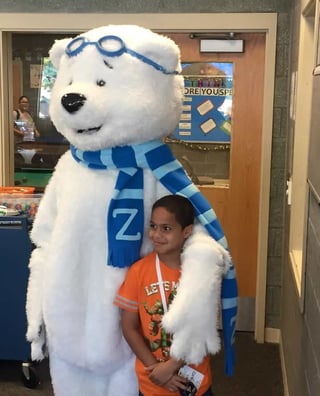 Mascots are high profile entertainers at professional sporting events. They are often used by global brands to connect a consumer to a product, but did you know that mascots are also busy working for charitable and community service organizations, helping them develop a special relationship with their audience? This is especially true of community service organizations reaching out to help children.
A mascot can break the ice when meeting groups, and provide a friendly, approachable character, to engage the children in conversation. This can be helpful for health organizations where it's important that the messages are received in a receptive positive environment.
We were pleased to create a polar bear mascot for The ZAC Foundation, a national leader in water safety education and a partner of the Boys & Girls Clubs of America.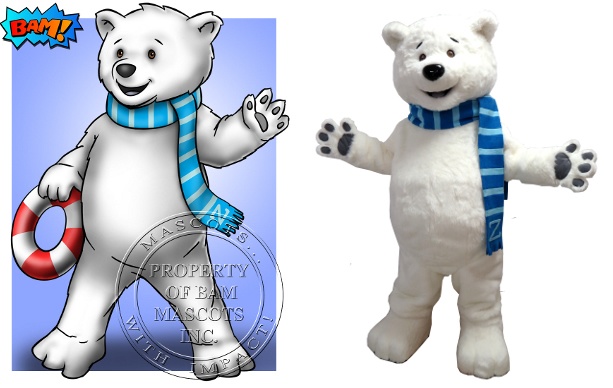 The ZAC Foundation provides classroom education, in-pool swim lessons and instruction from First Responders. Last year over 2,500 children attended ZAC water safety camps.
The ZAC Foundation teaches children using a book, "The Polar Bear Who Couldn't, Wouldn't Swim". Zeke, the Polar Bear comes to life, not only in the colourful illustrations in the book, but when the mascot walks into the classroom to meet the children face to face!
Children love to touch his soft white fur coat and high-five his paw.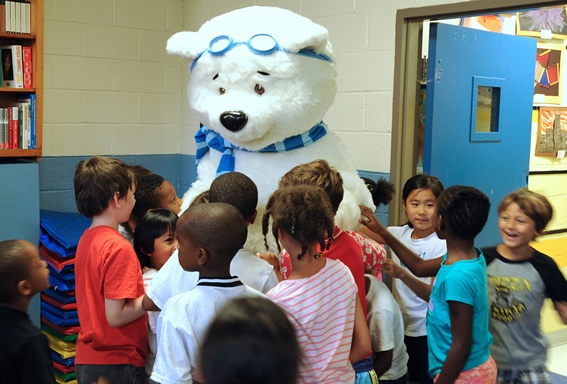 Zeke is an ambassador for the water safety swimming camps and often makes public appearances at The ZAC Foundation presentations. Here he is meeting of with the CBS crew outside of the Philadelphia Museum of Art.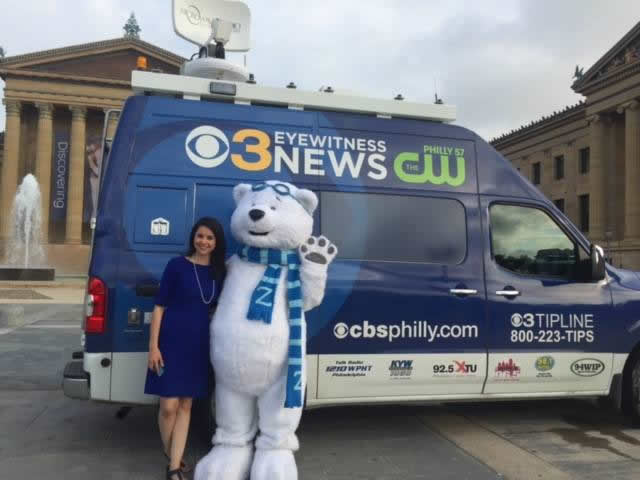 Children love to have their picture taken with a mascot. When the moment of meeting a mascot becomes something to talk about with family and friends, the message is also more likely to be remembered with excitement and enthusiasm.
Building relationships and improving communications is something mascots do - paws down.
Interested in a custom-made mascot for your charitable or community service organization?
We can help with each step of the process. Click the button Get A Quote to get started!