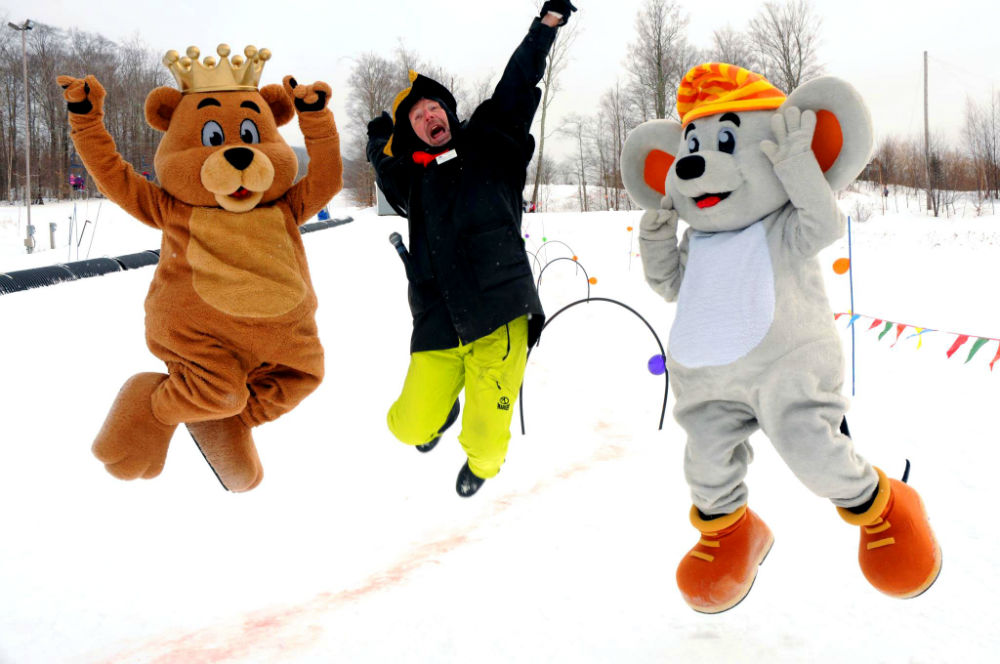 No matter what type of organization you manage - whether it's a sports team, consumer-facing business, a company operating in the B2B sector or a charity - mascot marketing is a fantastic way to promote your brand.
A custom mascot will strengthen your brand identity, improve your social media presence, engage your audience whether at a fundraiser, trade show or sporting event, help develop your brand story, open up new revenue opportunities and much more.
If you already have a custom mascot and an existing mascot marketing strategy, you may be thinking about ways you can enhance your current program and expand your mascot family.
So, what's better than having one mascot? Having two mascots, of course!
That's why we have created four reasons why your organization should consider expanding its mascot family with a second mascot.
1 - Add a new character to your brand's story
If you are thinking about adding a family member, a new friend or a new character to your brand's story - fantastic! The addition of a new mascot can create new intrigue and interest for your mascot marketing program. The interplay between the two characters is likely to make your mascot performances even more interesting.
In fact, there's a wide range of reasons why your company would benefit from an additional character. Whether it is to diversify your current strategy, embrace equality through introducing a new gender or enhance your brand story, a second mascot will do the trick.
2 - Increase visibility
Whether you are attending more than one event at the same time or simply want to increase your digital presence, having two mascots will increase the visibility of your brand. Increasing your company's visibility will help promote your message and increase engagement with your customers or audience.
3 - Promote a new product
For many B2C and B2B companies, their mascot represents the products that they sell. So, what happens if your company decides to bring out a new product? The addition of a new complementary mascot is one solution.
A new mascot will not only allow you to physically represent both of your company's major products, you'll also double your mascot presence at trade shows and any other events that your business attends.
4 - Prepare your mascot for different events
If your mascot regularly attends different events such as trade shows, hockey games and fundraiser marathons, it's sometimes the case that your business doesn't always want them to be dressed in the same attire.
In some cases, it's a great idea to have different versions of your central character available so that you can use them for different purposes when required.
Not looking for a mascot addition that's quite so big?
If you want to expand your mascot family but don't want to add another full-size mascot, then you should consider using a custom-made puppet to complement your existing mascot or have a new outfit made for your existing character.
Whether it is the same design as your existing mascot or a completely new character, puppets are a fantastic way to grab the attention, as well as entertain your audience - particularly for intimate events and younger audiences.
Are you looking for an expert mascot design company in Canada, serving global clients, with more than 35 years' experience in creating high-quality, durable mascot costumes for all types of organizations? If so, contact BAM Mascots today and find out how we can help.