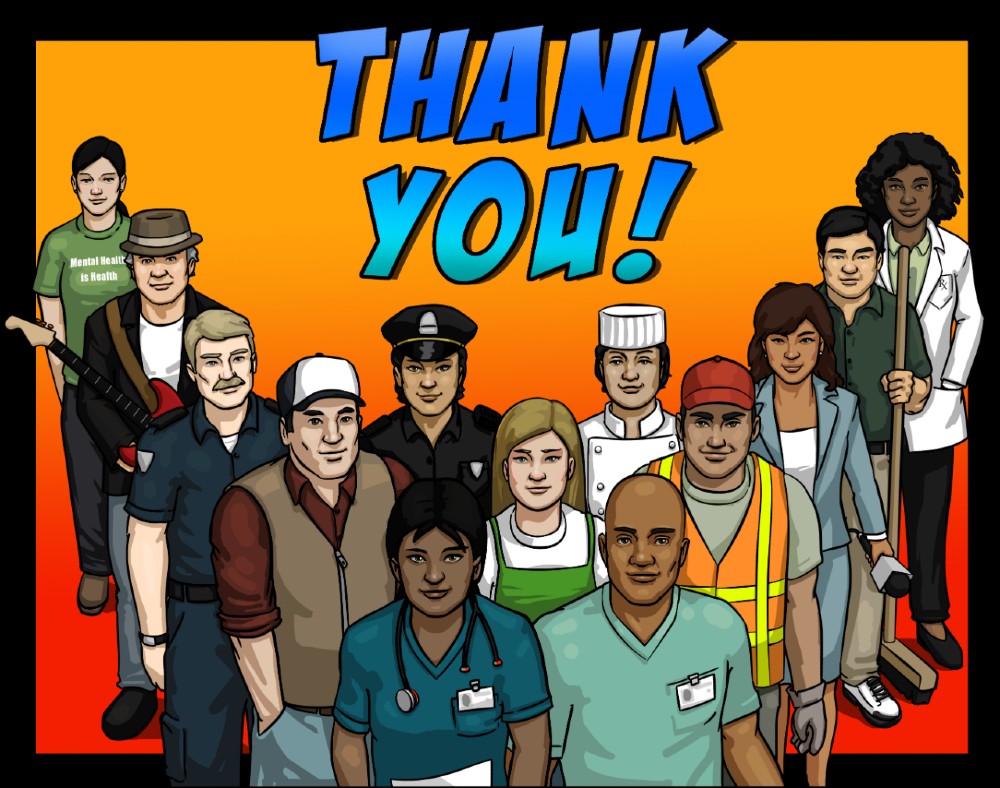 As mascot costume designers/fabricators, we think a lot about what being a hero looks like. Not just superhero characters – the theme of heroism is integral to our work beyond a certain character type. Whether it's an animal, a person or a cereal box, we're working on characters that represent the best in us. They stand in front of our organizations, our schools, our companies – big bright grins, warm reassuring smiles, competitive snarls with a strong set to the jaw – and lead.
We have been so moved and humbled recently to see real-life heroes emerging all around us, leading us through the COVID 19 health crisis. We've created this is a tribute to those people who continue their work on the front line despite the hazards; who leave their homes to help keep all of us going. It's a tribute to so many others as well, who are giving of their time, financial or other resources, to those in need. Checking in with others, listening to others, doing whatever they can do to help.
What we've learned through all this? What heroes look like … they look like you.