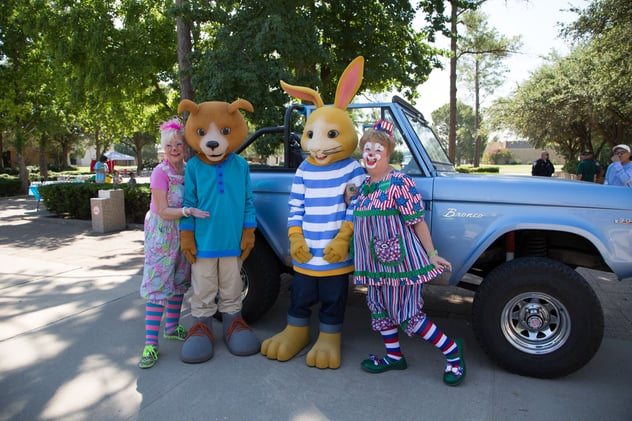 Based on characters from a children's book series,
The Adventures of Willy Nilly and Thumper
by Jim Henry, Willy Nilly and Thumper are two fun-loving friends that are always looking for adventure.
The stories of Willy Nilly, the clever dog, and his spirited rabbit pal Thumper, bring children on exciting journeys through the magical land of Choco, while helping them learn about important values, such as honesty, friendship, courage, team work and community – just to name a few.
"Children will not only be entertained, but will learn timeless values."
Willy Nilly, Thumper and Jim Henry don't just want children to read about doing the right thing and helping others, they want them to experience it! That is why, every time a book is purchased,
a new book is donated
to an organization who promotes literacy.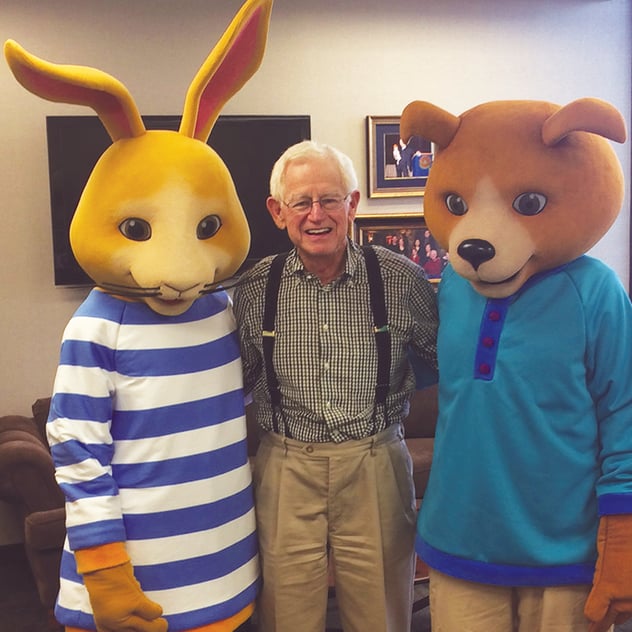 The Adventures of Willy Nilly and Thumper are about starting a dialog and raising awareness, not just for literacy, but for working as a community to help others.
It's no surprise then, that their mascots are trying to do the same thing.
Brought to life by our talented
creative team
, the larger than life mascot versions of Willy Nilly and Thumper were created to get children and families involved in the conversation. Taking part in events alongside the talented authors, Willy Nilly and Thumper have not only helped promote these wonderful children stories, they have helped raise awareness for literacy, charity and helping others.
And they couldn't be doing a better job.
We recently heard from the team working with Willy Nilly and Thumper, and they are very happy with the outcome.
"I wanted to let you know that the mascots are a big hit! Everyone loves them. The creation process was easy and professional and the end result exceeds our expectations."
With their incredible back stories, colorful personalities and heartfelt mission, Willy Nilly and Thumper are the perfect example of how a mascot can raise awareness, share a message, make a moment memorable and help maintain a positive brand image.
If you are interested in your own mascot,
contact us
today! We would love to bring your ideas to life!