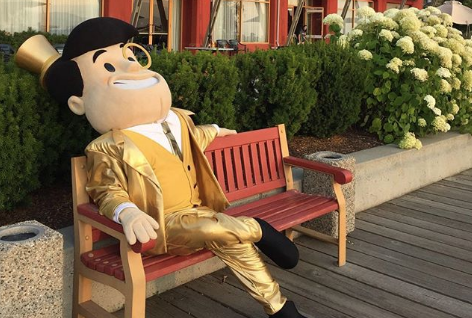 From Angry Birds to Clash of Clans, video game marketing has proved to be a huge success in recent years, and there's no doubt that it's now a deciding factor in attracting users and driving sales. Want to know one thing the most successful games have in common? They all use mascot marketing as part of their marketing strategy.
Take Angry Birds for example. The game, created by Finnish-based Rovio Entertainment, uses three characters - Red, Chuck and Bomb - to drive customer engagement, increase sales and the company has even managed to turn these mascots into popular merchandise, and even a movie.
The power of these characters shouldn't be underestimated. In March 2017, Rovio Entertainment reported that it had returned to profitability with a gross revenue of US$201 million, following the success of the Angry Birds Movie and its recent video games.
It's clear that custom mascots can have a huge impact on any company's marketing strategy, and video game companies are no different.
That's exactly what Hyper Hippo Productions are achieving through the use of their custom mascot - The Capitalist.
Who is the Capitalist?
Hyper Hippo is a Canadian-based video game production company, which first started in the city of Kelowna, British Columbia. The company prides itself on creating games that are rewarding for the consumer, and worthy of the time consumers spend playing its games.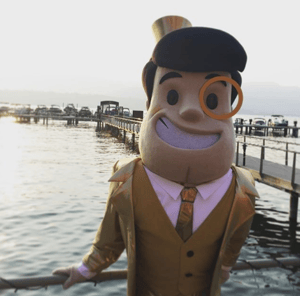 The company's most popular game is Adventure Capitalist, for which The Capitalist is the official mascot.
Adventure Capitalist is designed for players who have dreamed of owning their own business and are driven by their passion for earning money.
Progressing throughout the game will see players hire employees, purchase cutting-edge upgrades, dominate markets and attract eager investors who will boost their profits.
With his three-piece suit, monocle and top hat, The Capitalist has an almost-cliche capitalist look. This helps the company engage with an audience that is interested in the business world, but at the same time is also looking for something fun and exciting.
Looking to create your own custom mascot?
If you have seen The Capitalist, or perhaps any of BAM Mascots' other mascot designs, it's possible that you are considering creating your very own brand mascot to implement into your marketing strategy.
The use of a mascot will transform your marketing strategy, allowing you to market your brand over multiple platforms and reach a wider audience. The benefits of this include more engaged customers, increased brand recognition, the ability to upsell with merchandise and, ultimately, better yearly revenues.
BAM Mascots has more than 25 years in custom mascot design, creating high-quality, durable, professional mascot costumes for all types of organizations, from sports clubs to consumer-facing businesses.
Our team of experts will help you every step of the way, from concept to creation. To learn more about our custom mascot creations, contact us today.