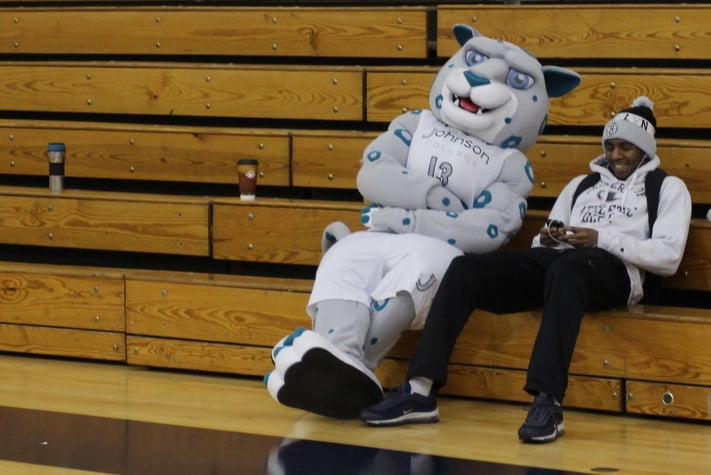 Mascots are a popular and well-loved part of school culture. They participate in events, help to rally student morale, embody school values, and more. You'll want your mascot's colours to stay bright and the fabric to stay clean, to continue impressing your fans. Keeping your mascot fresh and new comes down to cleaning and storage.
Most schools retire their mascot for the summer; from June to September or even longer. If your mascot won't be in action over the summer months, make sure it's properly stored away from dust, moisture and sunlight. Looking after your mascot costume is key to its longevity.
Here are some steps to make sure your mascot is ready to greet the student body in September.
1. Clean
Before you store your custom mascot costume away for the summer, it's a good idea to clean it. We strongly recommend using a professional cleaning service for the best results, but if you want to try tackling light stains on your own, you can follow our cleaning guide
here.
2. Dry
Make sure the entire mascot costume is dry before storing away. Any damp areas can harbour bacteria and produce mold and mildew. These will not only cause your costume to smell, but can also damage the fabric and reduce the lifespan of your mascot. Repairs to this type of damage can be costly, so it's best to be proactive.
3. Inspect
Carefully inspect your mascot for any damage that might need to be repaired before you put it away. Repair any damage ahead of time so when September comes, the mascot is ready to use, and there are no surprises for the next person responsible for care-taking. We'd be pleased to discuss any repairs you need to make.
4. Store Carefully
When you store your mascot, you'll want to make sure the eyes are protected as these tend to be quite delicate. Also be sure the mascot has enough space around it so that pieces like ears and tails are not bent out of shape. Be sure to store in a dry, ventilated area free from moisture and away from direct sunlight. Sunlight can cause UV damage to your mascot's materials, affecting color and longevity.
5. Unplug Batteries
If your mascot has any electrical components or props, be sure to remove the batteries and store separately.
If you follow these storage tips, your mascot will not only be ready to go next school year, but it will also last many more school years to come!
Your mascot is a source of pride for your school - by caring for it properly, it will continue to attract attention and please fans.
The
BAM
Mascots team blends creativity with manufacturing excellence to create an innovative, high-quality mascot for your
school
,
team
or
organization
. With more than 25 years experience in mascot design and manufacturing, and hundreds of mascots in our portfolio, the
BAM
team has the knowledge and skills to bring your dream mascot to life.
Contact us
today at
1-877-858-4226
to get started!