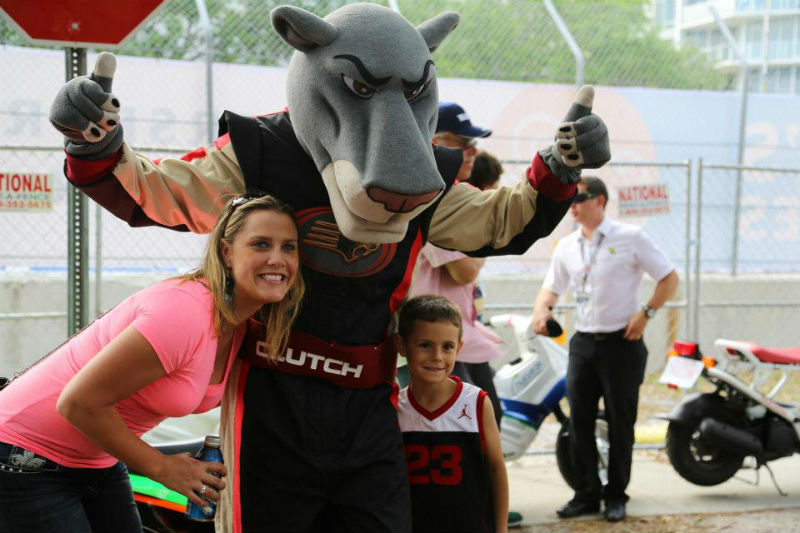 If you are the owner or manager of a small business which uses a custom mascot as part of its brand story, you'll already know just how many benefits your company can realize from some simple mascot marketing initiatives.
However, did you know that you can enhance those marketing benefits in your local community by sponsoring a sports team and having your custom mascot appear on the sidelines or during in-game entertainment?
In this blog, BAM Mascots will take a look at what a sponsor mascot actually is, how to set up a sponsorship agreement with your local sports team and what you should consider when getting your mascot ready for a performance.
So, what is a sponsor mascot?
Your company's mascot will perform at the events your company attends, such as a trade show or a charity fundraiser. It's likely that your mascot is the face of your brand, engaging with customers, driving new revenue opportunities and strengthening your brand identity.
If you want to reach a new audience and boost your brand identity, then there's no better way than sponsoring your local sports team.
You've probably been to a local game and seen company billboards and sponsored advertisements around the stadium; it might even be possible that you have your very own advertisement. You can take this to the next level with a sponsor mascot.
A sponsor mascot is mutually beneficial for both the sports teams and your corporate company. By having your very own brand mascot on the sidelines of the pitch, not only will you promote your company to a new audience, you'll also generate excitement for the sports fans attending the event.
You'll promote your business to hundreds, maybe even thousands (depending on the team), of sports fans - but it won't feel forced. In fact, it's an enjoyable way to help fans have a fun day out while also ensuring they will remember your brand.
This is significantly more exciting and more memorable than your standard stadium billboard advertisement or poster.
How do you set up a sponsorship agreement with a sports team?
While many companies may want to go ahead and sponsor their local sports team with a mascot, many simply do not know how to go about creating a partnership with an organization that they usually wouldn't do business with.
The amount of competition you have will depend significantly on the team which you want to sponsor, and this will impact a number of things related to your partnership - including how much money you spend and what you get for your investment.
The best time to approach your ideal team is during their off-season. This is generally the time in which sports teams are focusing on the upcoming season and making new partnerships for the year ahead.
For most sporting organizations, particularly popular teams, these sponsorships are snapped up pretty quickly. It's always best to get in touch with your desired sports team as early as possible, so your company can get some positive dialogue flowing.
How to get the most of your mascot performance at a sporting event
Once you have signed a sponsorship deal with a sports team, you'll want to ensure that you create a performance plan that fits in with the sports team and event your mascot will be performing at, but also that fits in with your company values.
By creating a core mission, as well as a specific performance for each sporting event, your business will be able to meet the goals that it's aiming to achieve while also ensuring you are receiving a significant return on investment (ROI) for your sponsorship.
It's likely that your sponsor mascot performance will vary from one event to the next, but it's important your mascot personality remains consistent as this is how fans will remember your brand and what you stand for.
Potential activities that your mascot could take part in at a sporting event will include:
Dancing
Meet and greets with fans (and posing for photos)
On pitch competitions during game breaks
Fan giveaways
And much more!
More information on how to get the best out of your mascot's performance can be found at our recently published blog, titled 'Maximize Your Mascot's Performance This Summer With These 8 Tips'.
Do you have any questions about promoting your brand through a sponsored sports team mascot, or perhaps want to ask BAM Mascots about designing your company a new, high-quality mascot? Contact our team of experts today for more information.