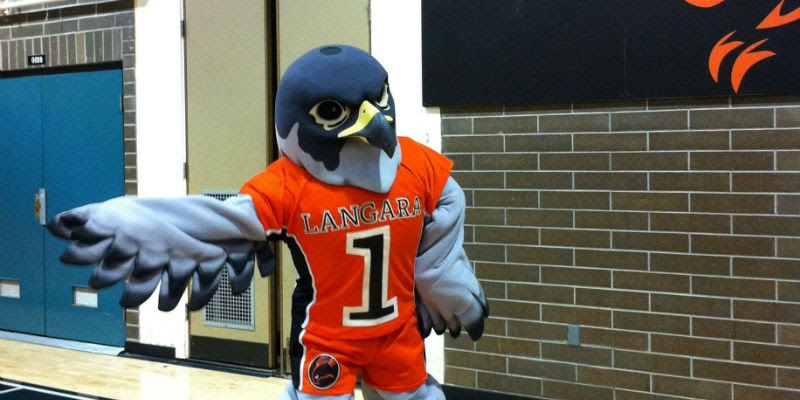 In our previous blog, titled '20 Creative Marketing Ideas to Promote Your Small to Medium-Sized Business in 2020 (Part 1)', we listed our 10 top creative marketing ideas that will drive business growth for your small to medium-sized business in 2020.
In the second part of this blog, BAM Mascots continues this list with a further 10 marketing ideas that will help you capture more customers and improve the profitability of your organization over the coming year:
11. Start a blog
Nearly everyone heads to the internet when they have a query about their business or day-to-day living. Blogs are a great way for you to help answer their questions, as they relate to your industry and offering while also providing another forum for you to share expertise. To get started, consider the five most commonly asked questions you hear from your clients and answer those.
12. Take advantage of video
Video is all the rage when it comes to grabbing people's attention, whether it is a short 10 second clip of you finalizing your product or a longer live video introducing your processes or your team. Starting off in video doesn't have to be difficult or expensive. Sure, you want to make sure the video quality is clear and well-lit and that voices are clearly audible, but this can often be achieved, with some practice, using your phone. People love brands that are authentic, so don't worry about perfection - just make sure it is fun and relevant to your target audience.
13. Attend trade shows and conferences
Trade shows and conferences are a great way to meet potential new customers as well as industry peers. If you haven't in the past, consider setting up a booth at a tradeshow or attending a conference relevant to your industry to help make new connections, and even learn something new yourself.
14. Reach out to social media influencers
Social media influencers can be a great way to spread the word of your brand and will often work in partnership with your company in exchange for getting to try your product or service for free or at a lower rate. To find influencers, think about who your target audience would be following on social or even ask your customers who they look to for advice on a topic.
15. Connect with another brand or business
Consider working with another local business to help each other spread the word and grow your following. When looking for a business to work with consider overlapping target audiences and complementary offerings – such as a restaurant providing lunch for a local tour company at a discounted rate, or maybe even working together to sponsor an event.
16. Freebies
People love getting something for free. Whether it is a free gift with a purchase, handing out branded t-shirts at an event or tradeshow or giving away branded merchandise through an online contest, your fans will be happy to participate for some swag.
17. Content curation
There is nothing that says all the content that you share with your current and potential clients through email and social has to be made by you. Sharing content from industry leaders can be a great way to provide your customers with valuable content while minimizing the time spent creating your own.
18. Customer testimonial videos
As we mentioned earlier, video is all the rage for grabbing the attention of potential fans and followers. If you have customers who love your product or service, reach out and see if they are willing to create a video testimonial.
19. Volunteer to speak
Do you have a lot of great information to share with potential customers that would help them see you as a go-to resource. Earlier we mentioned hosting your own class, but you could also offer to volunteer to speak at a lunch and learn, gala or other event. Just remember to make sure the attendees would make good clients.
20. Add special features and props to your existing brand mascot
Are you already using a mascot as part of your organization's marketing strategy? Then have you considered enhancing your mascot marketing program even further with the addition of special features or props to your existing mascot?
This could include the addition of new props (such as shields, swords, belts, backpacks etc.), special features (such as sound, lighting, changeable facial expressions, moving parts etc.) or even the addition of your very own mascot puppet.
All of these additions can take your mascot marketing strategy to the next level.
Are you interested in more information in regards to how you can enhance your existing mascot marketing program? Contact BAM Mascots today. We would love to draw up a plan that elevates your existing mascot and improves your 2020 marketing strategy.