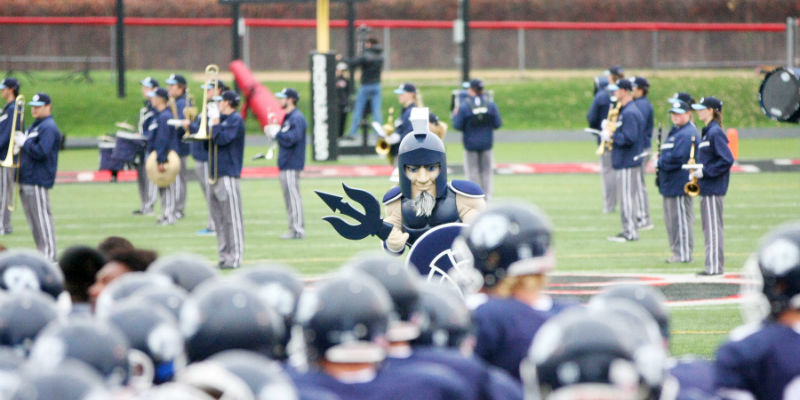 The goal of mascot marketing is to strengthen your brand identity, reach customers on a personal level, improve your digital reach and increase engagement with your intended audience. All this means the design of your mascot is incredibly important.
For your custom mascot to stand out, it's essential that you don't settle for 'ordinary'. Even the most basic costumes should be well designed with basic components such as colours, fabrics, facial expressions, size, clothing and comfort all important to the final design of your mascot.
However, with BAM Mascots, you have the option of a mascot enhanced with special features or props, to make a real impact on your audience.
By working with us, we will design and create your custom mascot to be upgraded by any number of customized props and features. Including these additions will allow us to design an extraordinary custom mascot and, as a result, you'll be able to make a bigger impact on your audience.
Mascot props
Props are an important part of how your mascot will interact with your intended audience, as well as how they perform at events. Before you commit to any props, it's essential that you first consider how your mascot will be used.
Depending on your mascot character, you may want to consider props such as shields, swords, tool belts and tools, a backpack and any other items that perfectly showcase the personality of your mascot.
BAM Mascots is able to create props which fit perfectly with your mascot's design by using similar fabrics and colours. This allows the props to fit seamlessly into the design of your character and enhance their personality and the backstory that your company has created for them.
Enhanced features
It's not just the props that can enhance the personality of your mascot. BAM Mascots is also able to create special features in your mascot costume such as sound, lighting, changeable facial expressions, moving parts and more.
Incorporating a special feature in your mascot's costume will add a wow factor that keeps your audience excited and engaged with your brand. It can also help you stand out from other companies which use a mascot but haven't added any additional features.
For example, mascots are generally quiet to ensure there's no confusion about the performer under the costume. However, they don't have to be. BAM Mascots add a voice-activated microphone inside the mascot costume that allows the performer's voice to be projected to a large crowd.
Other examples of special features could include headlights on a car mascot, flashing LED lights on a robot mascot, digital cameras to record audience reactions, as well as other props that light up such as hats, necklaces and shoes.
BAM Mascot's team of expert designers and technicians are able to come up with creative solutions to make your ideas work. Want to learn how to create a mascot that will wow your audience? Contact us today.