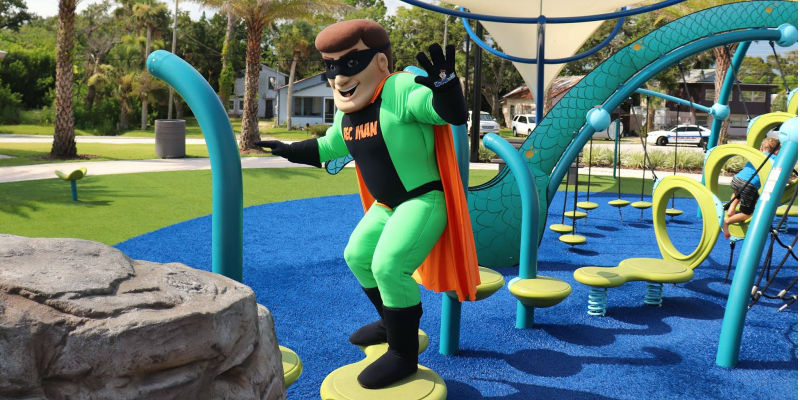 Community spirit is an amazing thing - it brings people together, it gets both children and adults outside taking part in activities, and it encourages residents to come together to create a better environment for those in the local area.
That's why one Florida-based government office has introduced its new custom mascot to not only boost community spirit within the local area, but also advance their marketing efforts in order to reach a wider audience.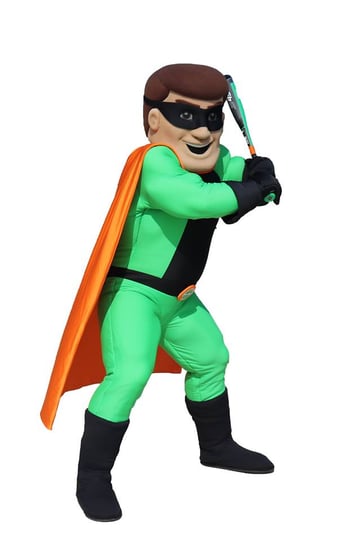 Rec Man was introduced by the Port Orange Parks and Recreation Department during the city's Fourth of July Spectacular event. The superhero mascot has so far been a huge hit with the local community and is gaining popularity across the department's social media accounts, as well as his own.
What is Port Orange Parks and Recreation Department?
The Parks Department is part of the Port Orange city government, and is responsible for the maintenance of over 475 acres of park land. The department is dedicated to providing its citizens with safe and well-maintained parks and facilities, as well as encouraging residents to participate in year-round events.
The organization maintains 28 parks and facilities, 26 athletic fields, 18 tennis courts, 21 sets of restrooms, 10 playgrounds, 6 boat ramps, 12 boardwalks and fishing piers, prepares fields for over 1,750 competitive games per year, as well as working more than 25 special events per year.
Through the maintenance of these parks and facilities, as well as the organization of community events, the department aims to improve the quality of life for those living in the area.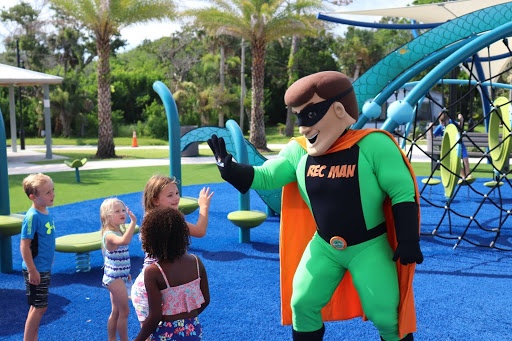 Why did they choose Rec Man?
The mascot was first unveiled on July 4, as the official mascot of the Port Orange Parks and Recreation Department. In a Facebook post, the department said the superhero enjoys long walks within its parks, giving high fives, and smiling all the time.
"He spends his free time fighting off the evildoers who promote negativity and poor sportsmanship," the department added.
However, one of the main reasons for the addition of Rec Man was to boost the departments marketing strategy with a mascot marketing program.
Peter Ferreira, Assistant Parks and Recreation Director, told the Port Orange Observer that the idea behind bringing in Rec Man was that "the Parks and Recreation Department wanted to take their marketing efforts to the next level and thought that a fictional character, Rec Man, would be an excellent way to do so."
Rec Man's role is to be a goodwill ambassador for the local community, making appearances at Port Orange's special events and programs as well as being displayed on most marketing material.