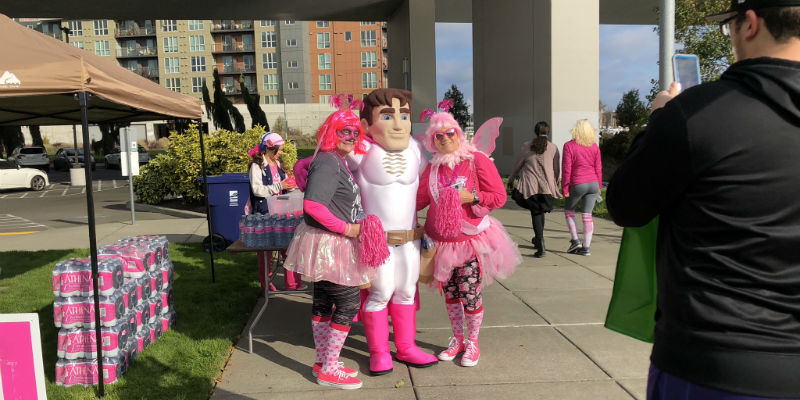 Captain Comfort, the official mascot for Black Hills Inc. Home Services, had a makeover this week to help support and gain recognition for a worthy cause - Breast Cancer Awareness.
Moving away from his usual white and green costume, Captain Comfort sported a new pink look as he attended the South Sounds Making Strides Against Breast Cancer walk in Washington.
The change in colour represents a brand-new costume just for the event, in the hope of building awareness about a disease that affects around one in eight women in the US.
The walk took place in Tacoma on Saturday, October 13, and is part of the American Cancer Society's wider Making Strides event that aims to educate the general public on the risks of breast cancer.
What is Making Strides Against Breast Cancer?
Making Strides Against Breast Cancer is organized by the American Cancer Society, with walks planned in various cities across the US. The walks aim to raise awareness and funds to save lives from breast cancer.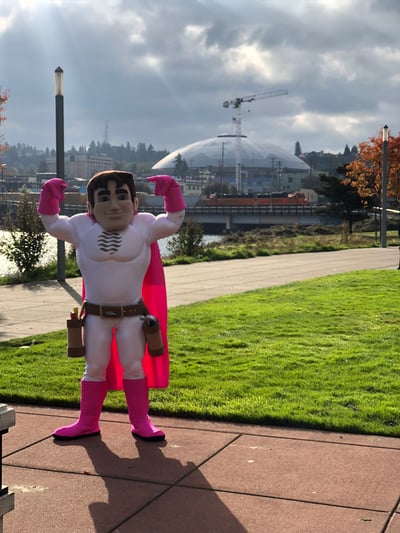 Each event is a non-competitive 3 to 5-mile walk that brings people together to make a difference for everyone who has been touched by breast cancer. The events raise money to fund innovative research, provide free information and support, and to help people reduce their breast cancer risk or find it early when it's most treatable.
From the opening ceremony to the post-walk entertainment, a Making Strides event is a celebration of survivors and the opportunity to remember loved ones lost. It's a day that shouldn't be missed and won't be forgotten.
Who is Captain Comfort?
Captain Comfort is the official mascot of Black Hills Inc, which has been servicing the South Puget Sound and Southwest Washington Areas since 1993.
The Captain's superhero design was created to reflect the company's position as a brand you can trust. From employee training to customer care, customers can count on Black Hills to provide high-quality work in the same way that people in superhero movies can count on their heroes to save the day.
While Captain Comfort usually wears a white and green costume, Black Hills asked BAM Mascots to design some new pieces of his costume in the colour pink. This was to help the brand to promote their support of breast cancer awareness, help them raise money and for Captain Comfort to better connect with the local community at the Making Strides walk.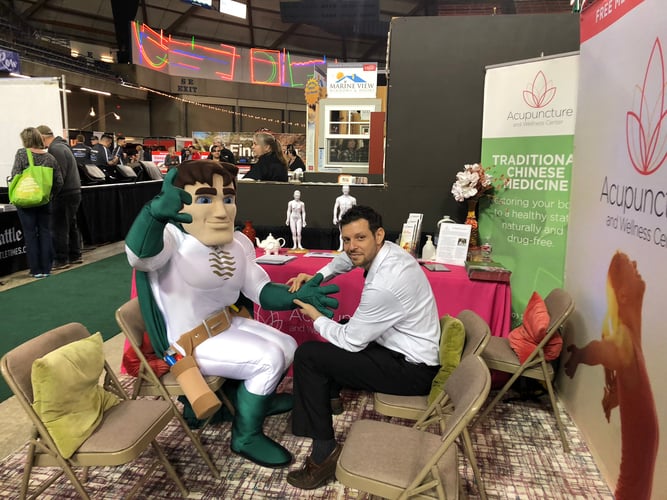 Why a custom mascot is the right choice for you
Custom Mascots are not only great for promoting your brand, boosting profits and creating loyal consumers, but they are a fantastic way to show your company's commitment to charity and raising awareness of issues that are close to your businesses heart.
A custom mascot for your company will help to create memories at charity events, and you will be able to build a better connection with others in attendance. Not only will you engage local communities, but your business will also be better equipped to raise money for a worthy cause.
Want to learn more about what it takes for BAM Mascots to create a customer mascot that's designed uniquely for your brand? Get in touch with us today.