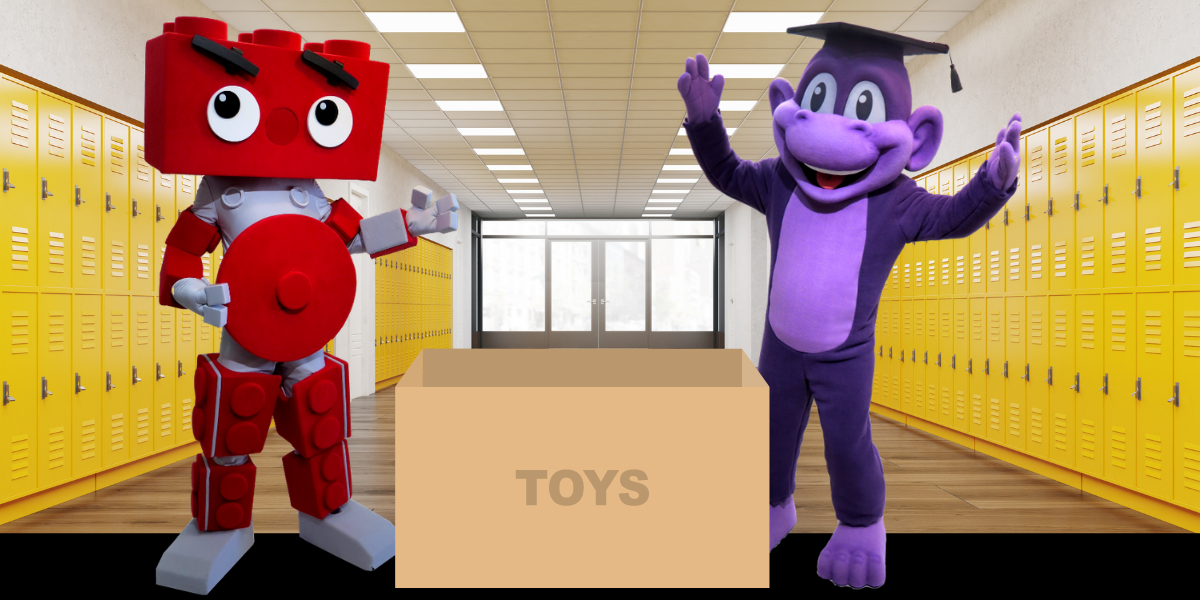 It's October, and the holiday season is now fast approaching. Winter is the perfect time to ramp up your mascot marketing program and bring some festive cheer to your local community.
Lifting community spirit this year is particularly important, with the period expected to be a difficult time for many around the world. Giving back to your community could involve anything from seeing your brand mascot volunteer with fundraising organizations to participate in food or toy drives, attend festive-themed community events, help the local council with the annual holiday lights switch on and much more.
Giving back to your local community is a rewarding and positive experience for everyone involved. Not only will attending these events with your mascot help to lift your community's spirit, it will also bring a number of benefits to your organization. These will include building a stronger relationship with your audience, increasing brand awareness and enhancing your brand's public image.
So, which events can your mascot attend and what marketing strategies can you use to lift community spirit this year? We've listed the top four methods here:
1 - Volunteer your mascot at your local food bank
Food banks are often flooded during the holiday season. Why not take a couple of hours out of your mascot's day every so often to donate some time to your local food bank. The food bank can certainly use an extra pair of hands and it will be appreciated by those in your community who are in need.
You can go one step further by encouraging all of the employees at your organization to take part in some winter cleaning. Ask your team to go through the clothes they no longer use and bring in a few items of non-perishable food. These items can be handed out to those in need the next time your mascot volunteers at the food bank.
2 - Attend a local fundraising event
Whether your organization is based in a big city or small town, there's likely a local fundraising event held each holiday season to raise money for those in the community who need it. Why not sign your mascot up for one of these local events?
Look for events such as seasonal fun runs, charity auctions, community clean ups and many others! Or you could host your own fundraising events such as going caroling or hosting a bake sale.
3 - Run a cheerful social media campaign
Bringing joy to your local community doesn't have to be about in-person events. Consider running a social media campaign that engages your audience, raises money and items for charity and makes everyone in your community feel great.
A few ideas could include a fundraising campaign that gives money or items to a charity of your choice, partnering with a local business to run a community giveaway, or a photo competition that encourages your community to look out for your mascot on the street.
4 - Host a toy drive
The holiday season can be incredibly challenging for low-income families, and toy drives provide huge relief by giving their children the chance to receive a present. Toy drives help to lessen the stress and anxiety that these families are feeling over the festive period, and enable their children to experience the joy and excitement of receiving toys.
To host a toy drive, which your mascot can become the face of, you'll need to choose your non-profit recipient, set your drive dates and create a marketing campaign to encourage those in your community to donate.

Want more information about how to get a custom mascot designed for your organization? Contact BAM Mascots today. We would love to help.