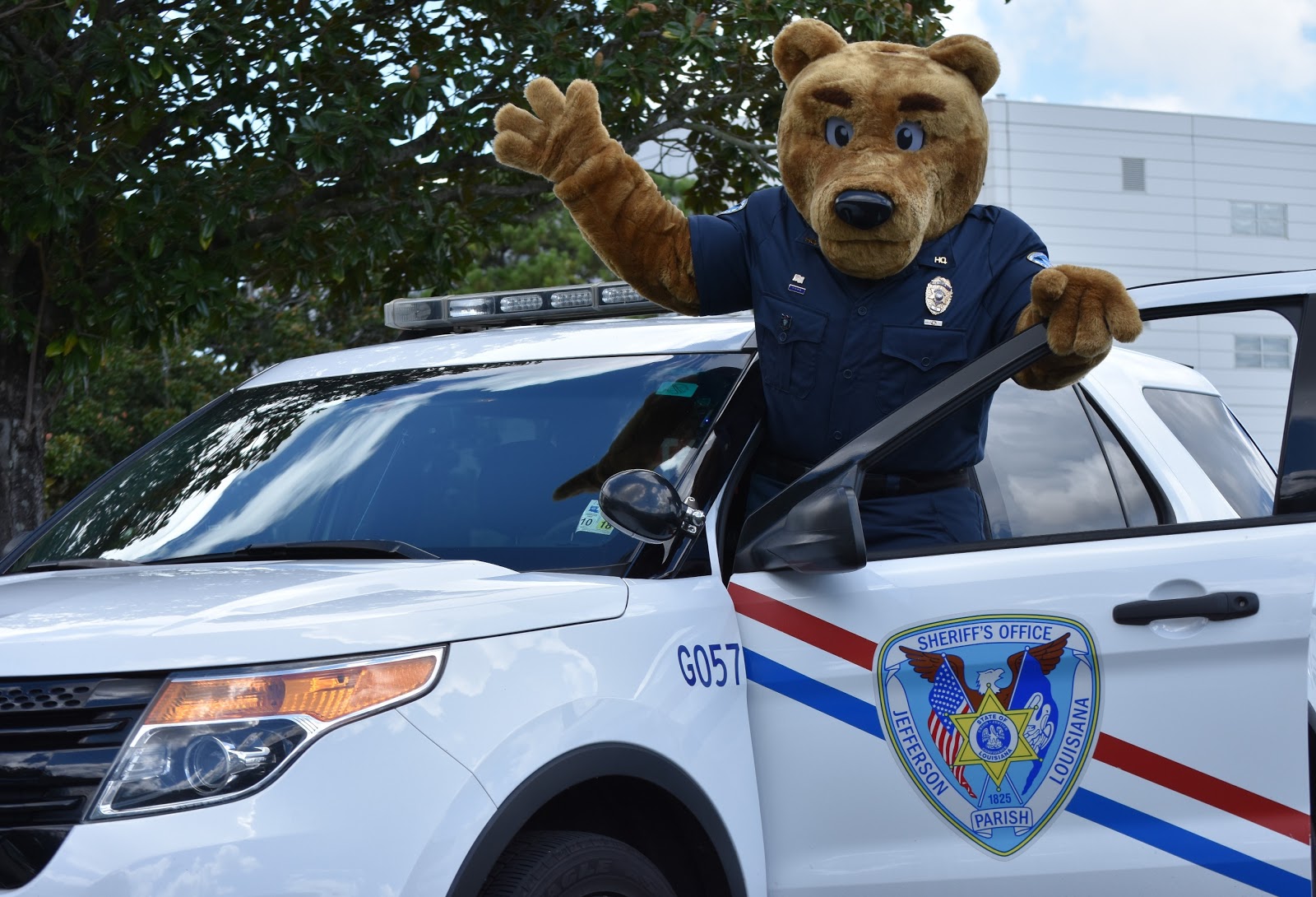 Police departments and first responders across North America do an amazing job, but for many children in vulnerable situations, the appearance of police can be unsettling and even scary. This is the story of how one Louisiana-based organization and its mascot are changing perceptions.
Making his debut on September 29 of this year, Sgt. Barrington is a full-size mascot that makes various appearances in the community on behalf of both the not-for-profit organization Barran's Bears and the Jefferson Parish Sheriff's Office (JPSO).
Sgt. Barrington was created by BAM Mascots for Barran's Bears as part of the organization's goal to deal with the challenges surrounding how today's children perceive law enforcement departments in the US.
The Barran's Bear story
Barran's Bears was founded in 2016 by JPSO Deputy Turner Barran, in an effort to provide teddy bears to children who are in crises or have witnessed traumatic events.
The organization began when Deputy Barran placed a small box at the Fleet Tire shop in Metairie, Louisiana. Owned by Mr.Frank Labarre, the shop gave the public its first chance to donate new and gently used teddy bears to Barran's Bears.
Shortly after the organization's inception, Deputy Barran was able to provide his squad with teddy bears for their patrol vehicles, and within just a few months the entire Jefferson Parish Sheriff's Office was equipped with teddy bears.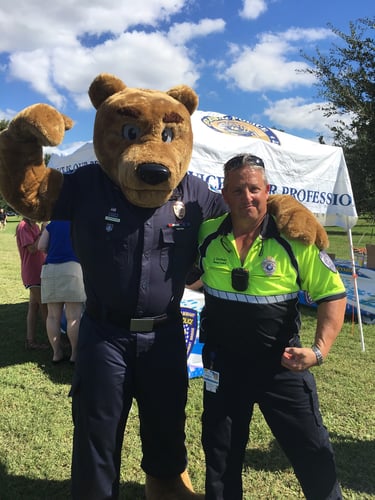 A short few months later, a total of twelve police departments were being provided with teddy bears to help the children they came across at scenes of domestic violence, car accidents, house fires, crime scenes and other traumatic events.
The non-profit organization has continued to grow ever since. As well as featuring on WGNO News, WWL News and other media outlets in Sarasota, Florida, the organization now equips more than twenty police departments with teddy bears.
How does Sgt. Barrington help the initiative?
Sgt. Barrington was created and designed to represent Barran's Bear's philosophy of showing children that police departments and first responders are friends, not enemies.
Sgt. Barrington helps to portray this notion that police departments and first responders are a force for good through his friendly design and approachable appearance. With its plush brown fur and large teddy bear look, the custom mascot is designed to be an approachable way for children to become engaged with police departments.
Barron's Bears believes that actions speak louder than words, and there's no better way to deliver their message than through the use of mascot marketing.
Looking for your very own custom mascot to help share your organization's message or story? Contact BAM Mascots today to find out how we can help.