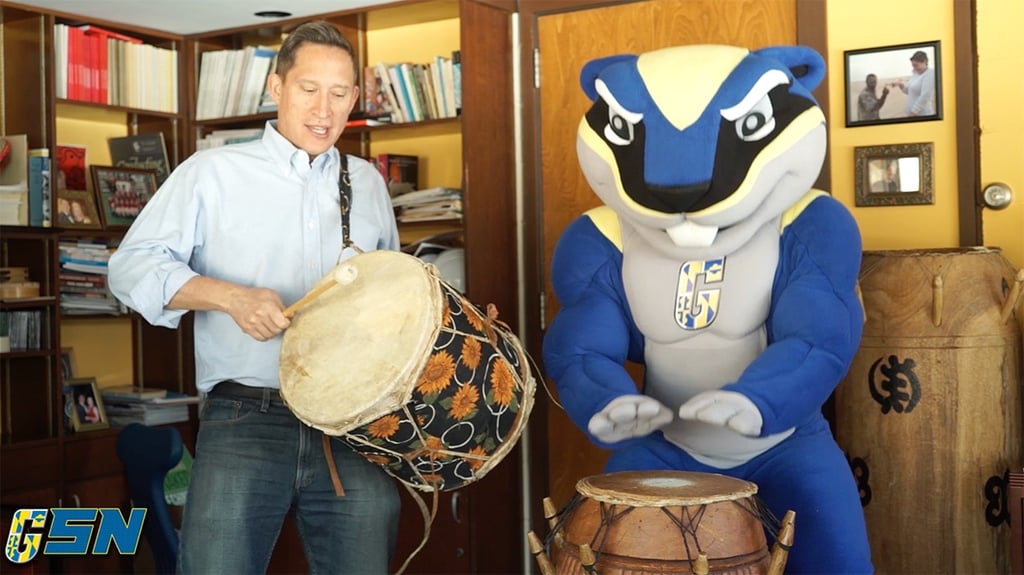 Creating a custom mascot
is a fun experience for your
company,
school
or
sports team
. You've made both a time and monetary
investment
in your mascot, so you want to keep it looking great year after year.
It is inevitable that over time your costume will need some maintenance and repairs, but following these steps will allow you minimize these expenses and keep your mascot looking fresh and vibrant.
Here are a few simple tips to help you look after your custom mascot costume:
Airing Out
We highly recommend that you air out your custom mascot after each performance, making sure you wipe the head out with a dry cloth to remove any perspiration that has accumulated while the performer has been wearing it.
You can use a gentle, non-liquid deodorizer or freshener to give the interior of the head a refresh after its been wiped down
and to absorb any remaining moisture.
Be aware of any chemicals in cleansers or sanitizers that you use because you don't want your performer breathing in the residue.
A wet mascot costume, caused by perspiration or the weather, could cause bacteria to develop in the fabric, and this will lead to unpleasant odours and fabric staining. Perspiration contains water, dissolved minerals and a small amount of ammonia that can attack fabric and cause discolouration.
On a similar note, make sure to dry the costume after exposure to rain or snow. To make sure the pieces are completely dry,
allow
the mascot component parts to hang separately. If you are unable, lay them flat on a table overnight or until the costume is dry to the touch.
Proper Storage
You can store your mascot in the carry bag once it is dry, but r
efrain from putting clothes damp with sweat into the mascot storage bag, as this is likely to cause mildew or staining.
Hanging the costume is another solution to keeping the mascot fresh and ready for your next outing or event,
as long as there is a stable spot for the head and shoes to sit off the floor
. A breathable garment bag (not plastic) will keep dust and light from the fabric.
Be sure not to hang an exposed costume in direct or indirect sunlight for extended periods, as it can discolor the fabric.
Cover the eyes with a soft cloth or other protector to ensure that no damage is inadvertently caused. Be sure to unplug the battery from the fan during storage and between performances, in order to avoid undue drain on the battery.
Routine Cleaning
It is important to clean your costume when dirt/stains are visible or if a slight smell is first occuring. Begin with wiping down the exterior of the mascot with a lint-free damp cloth, while you examine the surface and look for anything that needs to be repaired. Stains can be usually be removed by gentle application of cold-water soap and water - pressing down with a dry cloth to remove moisture in the area.
Professional cleaning is the safest option, due to the value of the costume.
Since the fabrics used in each costume can differ, if you are unsure about the best cleaning method get in touch with us and we'll advise you.
---
At
BAM! Mascots
we are always happy to hear from you to discuss your unique mascot needs, any repair or maintenance question, or to talk about an
enquiry
or
quote.